High Heat-resistant Carbon Fiber Factory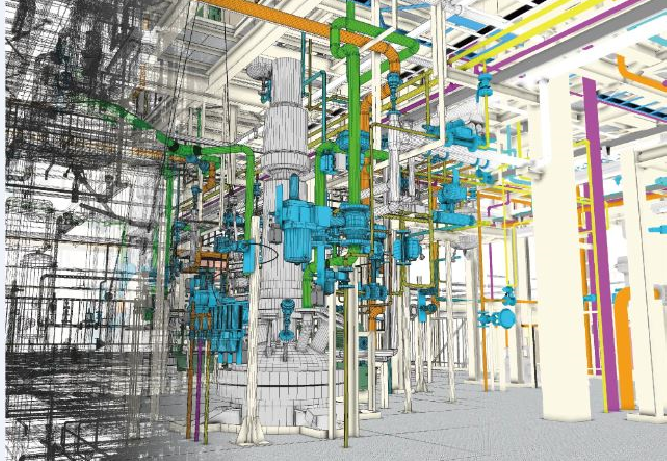 By skillful command of process design, piping and instrumentation technology, and process automation expertise, we achieve both increasing production and improving production efficiency by factory expansion.
Most advanced material factories use gas and chemical that require special attention.
Knowledge acquired by design and construction of oil/chemical plant has been transferred to secure execution of authorization application, design, and construction process with safety considerations.
Chiyoda Corporation will strive for low-carbon society through customers' advanced material production activities.
Automation and Scaling-up
We support customer with scaling-up for small-scale production process.
We also accelerate production automation process to achieve both increasing production and efficiency.
Visualization/Stabilization
With effective deployment of multiple sensors, once human-sensory production process will be stabilized and can establish product traceability with data aggregation.
Optimum Maintenance
Under pressure to shorten maintenance duration, we will reduce the workload by space design (3D CG and 3D CG), adding sensors and using AI for data analysis from the start of design process with consideration to maintainability.
Modernization of Rice Confectionary Plant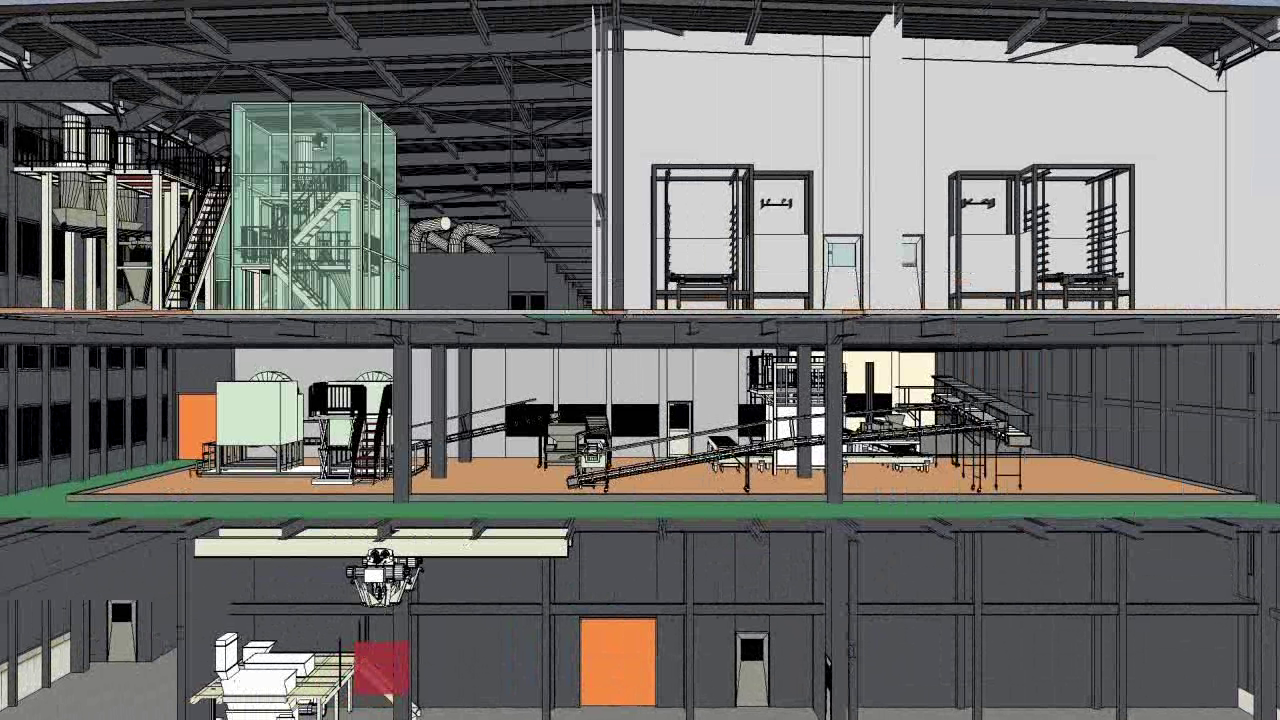 Using knowledge by multiple business field projects, we utilize advanced technologies of other industries into food and beverage production processes for energy saving and productivity improvement.
Project management knowledge is transferred, when uninterrupted production expansion required in many cases, to prepare careful construction planning and to launch earliest production.
Various food hygiene standards required for food and beverage industry factories can be fully handled.
Chiyoda Corporation will strive for low-carbon society through activities with food safety, new protein source production expansion, .and reduction of waste loss in production processes.
Cross-industry Technology Transfer
Heating/cooling process frequently used in food and beverages industry can be innovated as more efficient process by cross-industry technology transfer from other industry's proven technology and facility.
Factory Innovation by Unitary Management
Chiyoda will manage design and construct all elements from the building to production facility, collectively coordinate the building layout, corrosive requirement, HVAC requirement, etc, to realize "a factory with uniformity."
Visualization of Output
The plan will be visualized with 3D CG and 3D CAD utilization to promote fluent communication among stakeholder (information sharing and consensus on current status.)
Metal/Precious Metal Plant
Precious Metal Recycling Plant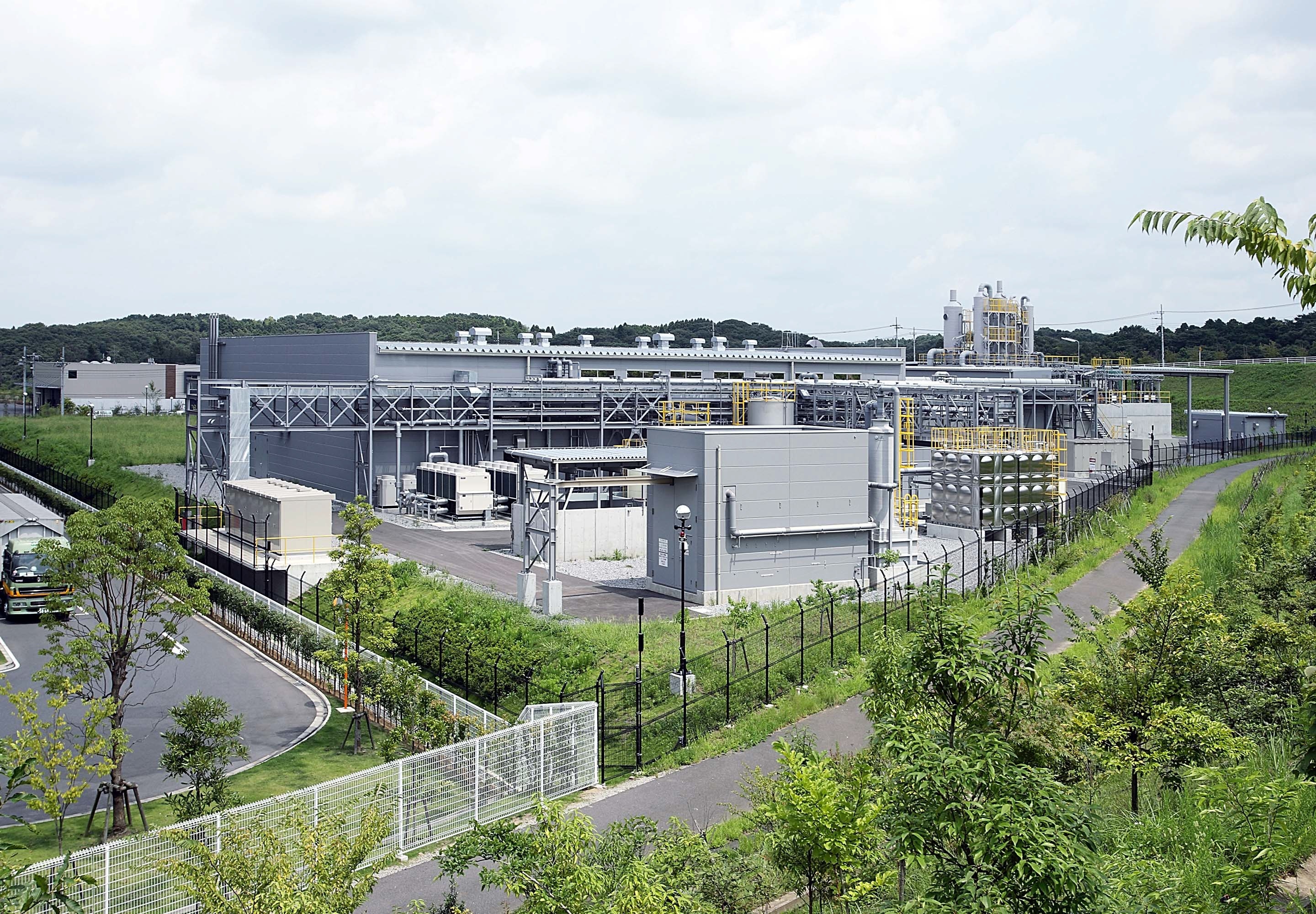 Recycling limited resources is an important initiative for realizing a sustainable society.
The demand for recovering various metals and precious metals from recycled materials such as electronic board scrap and residues called "Urban Mines" is soaring rapidly.
Focusing on this field from early on, Chiyoda Corporation has built a precious metal recycling plant since the early 2000s, and has been constructing multiple factories since then.
We successfully met our customers' expectations, utilizing our prominent engineering capabilities, through rare metal and precious metal-related feasibility studies (FS) and metal refining plants, such as joint research on lithium recovery from salt lake brackish water, rare earth recovery from tin residues, etc.
Chiyoda Corporation will strive for low-carbon society through activities with customers' business serving for effective use of resources.
Introduction: Related Technologies
Support for Authority Application
Factories that consume multiple chemicals need multiple authority applications and expertise of the process. We assure customers of timely application on schedule by supporting preparation of application document.
Expansion
By working together with customers from the planning phase, we design layouts and utilities that afford future expansion.
The expansion design covers not only the production facility but also the welfare facility and "Open Factory" renovation.
Sealed Artificial Light Plant Factory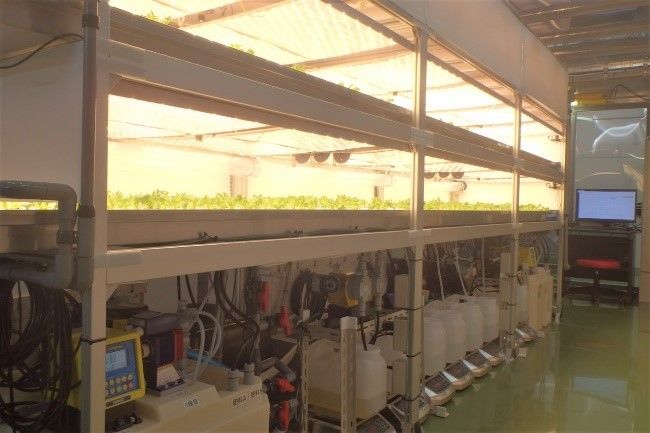 Chiyoda Corporation has so far provided engineering services covering "Energy" and "Environment," but has started providing solutions covering fields of "Bio" and "Food."
Among these, we focused on the potential of ""Full Artificial Lighting Plant Factory" as one of the solutions in the agricultural field where the recent climate change, spreading nonfarming land, and aging farmers emerge as major risks.
In early 2000, we started introducing instrument monitoring technology to domestic Plant Factory owners.
We successfully has launched earliest plant production in Middle East by offering our "Engineered" cultivation manual for operation.
We have started discussions with multiple domestic and overseas businesses to realize their Plant Factory projects.
Together with our service on this "Agricultural" field, we would continue to extend our services for approaching near-future society by exploring collaboration with "Bio Pharmaceuticals" field synchronizing with the innovation of recent bio technology.
Service Range
Plant Factory Business Feasibility Study・Plant Factory EPC
Plant Factory Technology Development
Plant Factory Technology Assessment
Plant Factory Operation and Maintenance Consultation
Patented Technologies
Japan Patent No. 6549777 Plant Cultivation System
Japan Patent No. 6656926 Farm Products Growth State Determination Method and Cultivation Method
Japan Published Unexamined Patent Application 2019-103452 Plant Cultivation System and Method
Now For Patent Application:Cultivation Forecast Technology