We believe that all injuries and incidents are preventable. To fulfill our vision that 'Nobody gets Hurt', more concerted effort is strongly requested from all Chiyoda personnel.
Improvement in our safety performance will only be achieved by focusing on:
・Initiatives to improve people's performance, ie: providing safeguards (eg: robotics/artificial intelligence) to avoid mistakes;
・The continuous improvement (安全改善 - Anzen Kaizen) of our safety culture towards interdependence; and
・Treating safety as our core value and implementing processes and procedures that will also enable us to see improvements in other core values, such as productivity and quality.
We will be unrelenting in our drive to providing safe working environments and compel people to working safely by accepting responsibility for their own actions and demonstrating care for others.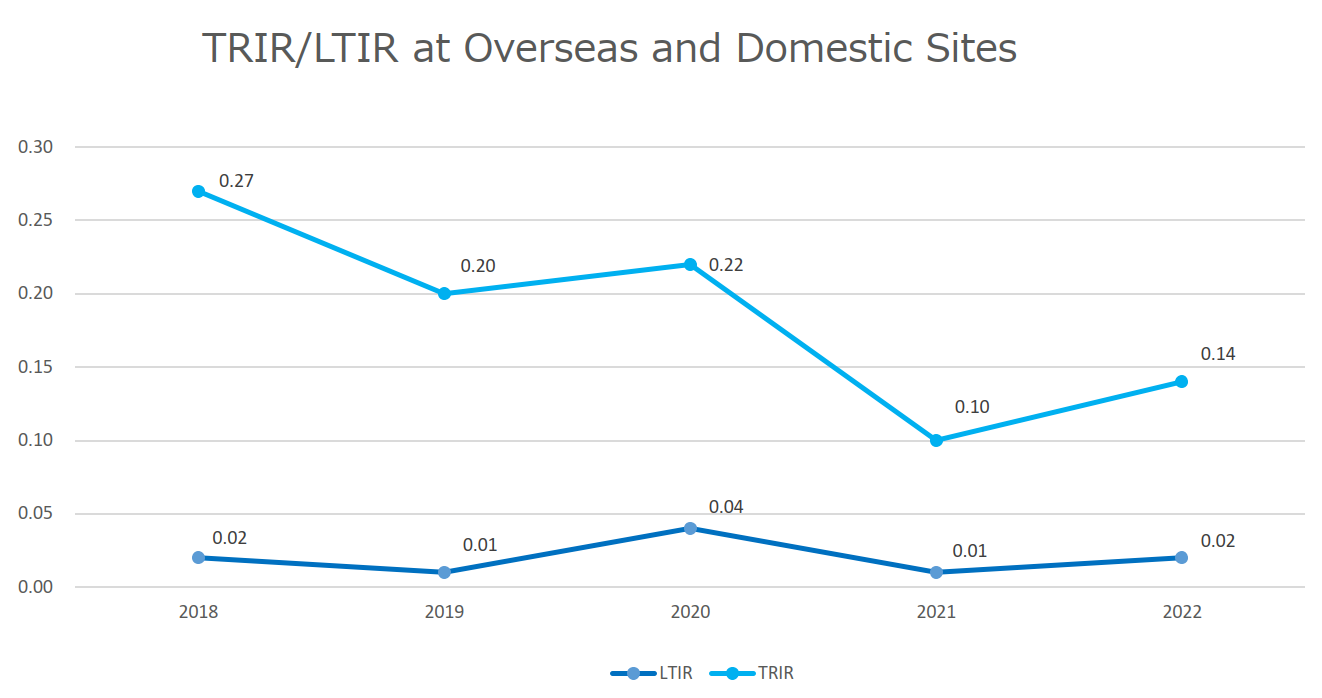 We have achieved 125 million man-hours without a Lost Time Incident (LTI) in Tangguh Expansion Project.
We will continue our quest for 'Zero Incidents' so that all employees can safely return home to their families.