Environmental Initiatives














Since its foundation, the Chiyoda Group has strived to embody its corporate philosophy of "Energy and Environment in Harmony" and has been promoted business activities.
In the transition period to a low-carbon society that the international community is aiming for, starting with the Paris Agreement, we recognize that climate change countermeasures through our business are important management issues. To address this global issue, we will create new innovations with digital innovation technology using the engineering technology we have cultivated, and play a role in a carbon cycle society.
We will promote our business by appropriately evaluating and managing climate variability risks and opportunities in order to take on the mission of realizing a sustainable society that balances social and economic values.
In order to continue to promote a carbon-recycling society through our business, we will continue to strengthen our efforts for renewable energy, and in addition to taking on the challenge of providing energy through the hydrogen supply chain and establishing a decentralized / complex utility business. We will proceed with technological development including the practical application of CCU *.
In 2019, we agreed with the recommendations of the Task Force on Climate-related Financial Information Disclosure (TCFD) and started scenario analysis. Regarding climate change, we will disclose information in line with the TCFD recommendations.
* CO2 Capture and Utilization (CCU)
TCFD Initiatives














In 2019, the Company declared its support for the Task Force on Climate-related Financial Disclosures (TCFD) recommendations. We participated in the Ministry of the Environment's "Project to Analyze Scenarios of Climate Risks and Opportunities in Accordance with TCFD" and conducted scenario analysis on climate change. As we proceed, we will enhance our analysis for use in our management strategies while disclosing information in line with TCFD recommendations.
Please refer to the following for our scenario analysis.
"Practical Guide for Scenario Analysis in Line with the TCFD Recommendations Ver. 2.0" (3-29–3-36) (Japanese only)
http://www.env.go.jp/policy/tcfd.html
Assumptions under Scenario Analysis
You can scroll horizontally to see it.
Analytical assumptions

Target

Target year

2040

Scenario

2°C scenario: Promote countermeasures against climate change (example: introduction of carbon tax)
4°C scenario: Without countermeasures (example: no carbon tax)

Reference data

WEO*1 2019 data (unless it does not cover the necessary data)

Sectors

LNG / Green Energy EPC / Non-EPC, such as hydrogen, CCU,*2 and distributed composite utilities

Financial data

Extension of data to 2040, based on business plan disclosed in Medium-Term Management Plan (Revitalization Plan) up to 2023
1:World Energy Outlook (WEO), announced by the International Energy Agency (IEA) each fall
2:CO2 Capture and Utilization (CCU)
A countermeasure policy, based on impact calculations implemented in our business strategies (global environment, digital transformation, redefining Chiyoda's engineering value)
●4ºC scenario; No promotion of carbon taxes or carbon cycles, and continued dependence on fossil fuels
●2ºC scenario; Promotion of low carbon and carbon cycles, greater demand for green energy facilities, and accelerated implementation of hydrogen and CCU
You can scroll horizontally to see it.
Items
(Impact on the Company)

2℃

4℃

Policy for countermeasures

LNG

⇒

⇗

Provision of services that address changes in business structure

Petroleum/fossil fuel plant

⇘

⇒

Optimization of customer assets through the use of AI and digital technologies

Hydrogen

⇗

-

Early entry into markets and securing of market share due to increasing demand for low carbon and carbon cycles

CCU

⇗

-

Green energy plant

⇗

⇒

Promotion of utility business based on future trends
Case study of project
















Construction of the Largest Mega Solar Power Plant in Tokai Region
●Contributing to Reductions in CO2 Emissions
We completed construction of Pacifico Energy's Toyota Mega Solar Power Plant in Toyota City, Aichi Prefecture, in March 2020, nearly two and a half years after breaking ground in October 2017. With an annual projected power output of 74 million kWh and the ability to generate electricity for approximately 21,000 households, this mega solar power plant is the largest of its kind in the Tokai region spanning Gifu, Aichi, and Mie prefectures. Through the use of cleaner energy in the form of solar power, we will contribute to reducing CO2 emissions by approximately 40,000 tons* per year.
●Preserving the Landscape of Local Communities
In constructing the Toyota Mega Solar Power Plant by the Yahagi River, we worked with local companies to preserve the pristine landscape of the river's watershed while ensuring the safety of the local community by installing a resilient disaster-prevention facility. As the land consisted of slopes of 20° or greater, we utilized 3D design to ensure that there were no shadows or gaps when installing the solar panels. The project came to fruition through our technological expertise combined with the united efforts of customers, local affiliates, and government agencies. The Company will continue to work with customers on renewable energy projects in the future to support the goal of a decarbonized society.
* Source: Pacifico Energy's news release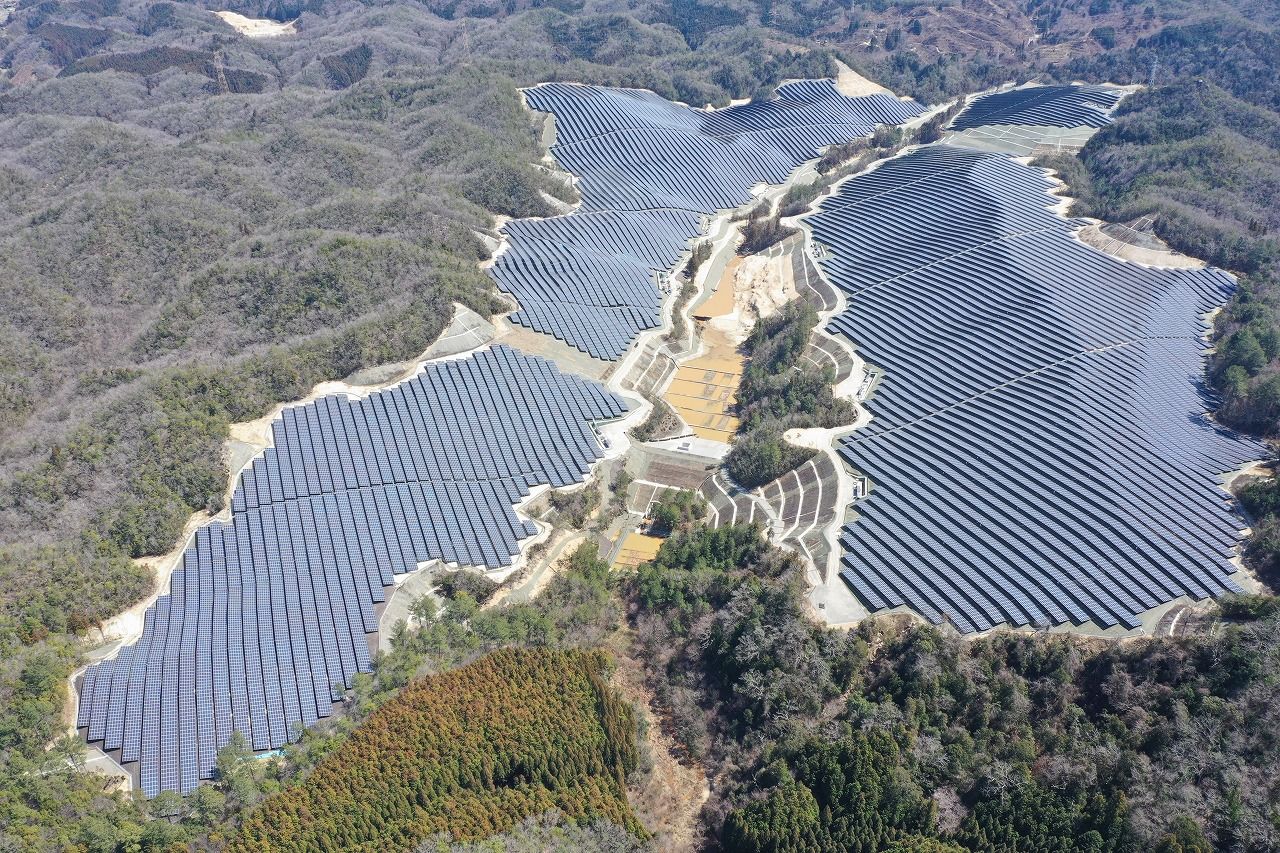 Establishment of the World's Largest and Most Advanced Storage Batteries
●Stable Supply of Renewable Energy
The use of renewable energy generated through solar and wind power is increasing in line with the growing drive toward a decarbonized society. Storage batteries, connected to power systems controlling power generation, energy transmission and distribution, store excess energy for discharge when required and resolve the issue of unfavorable weather conditions and the natural environment adversely affecting the stability of energy supply.
Continuing with this initiative, we are constructing the North Toyotomi Transformer Station Storage Battery System in Toyotomi, Teshio District, Hokkaido, the largest and most advanced energy storage battery system in the world, supplying energy through wind power.

●Providing Safety and Security to Local Communities
For this project, we actively participated in festivals and events and worked together with local communities to ensure the safety and security of the area. For example, following the Hokkaido Eastern Iburi earthquake in September 2018, which resulted in the entire region of Hokkaido Prefecture losing power for several days, the site manager acknowledged an urgent request from local dairy farmers and used the generator from the project to provide power, which enabled them to continue working without sustaining too much damage. As we proceed, we will continue to devote our attention to safety and the environment to support the realization of a sustainable society, while striving to meet customer and community requirements.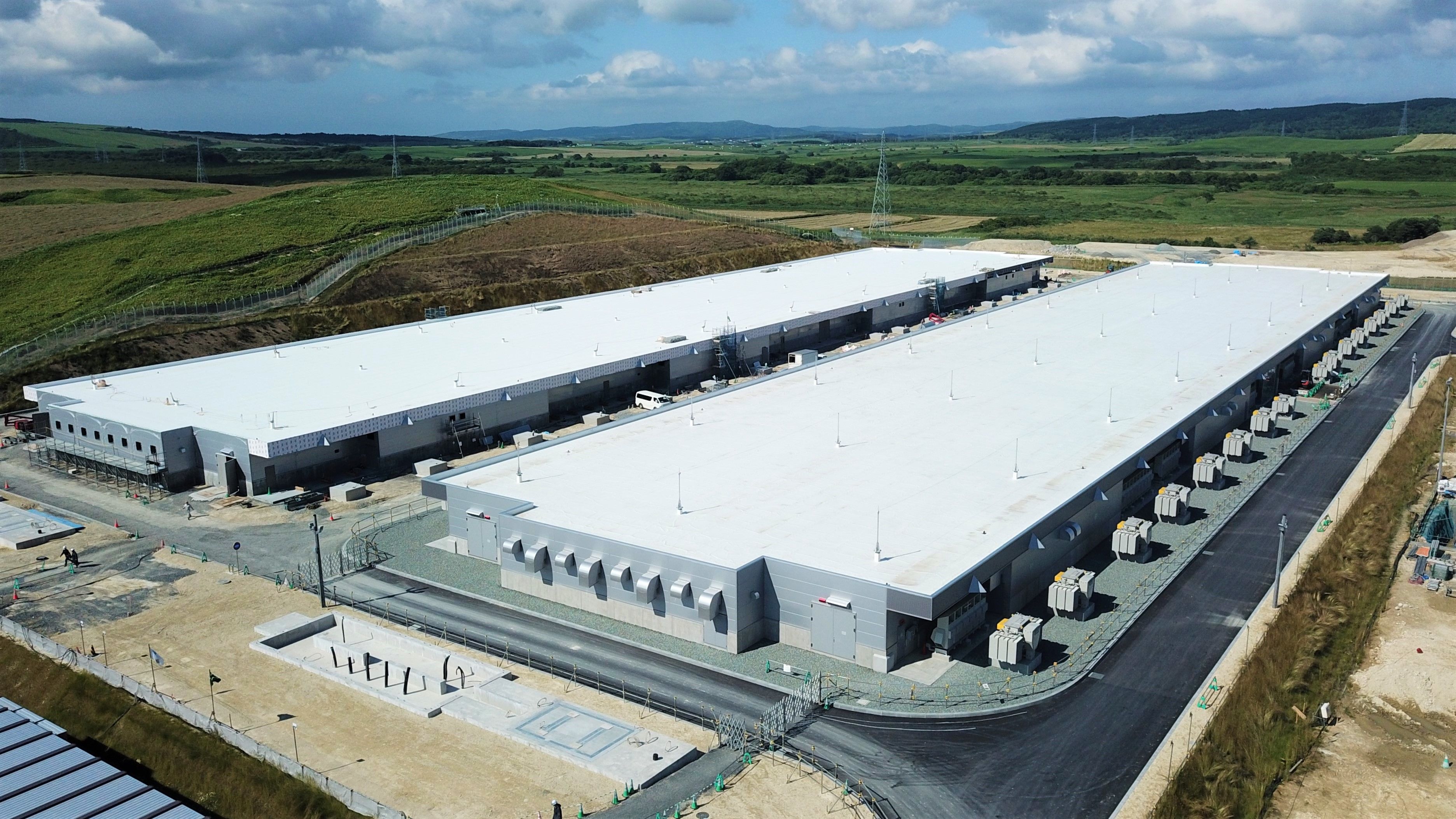 Launch of the World's First Global Hydrogen Supply Chain
Participating in a demonstration project* funded by the New Energy and Industrial Technology Development Organization (NEDO), Chiyoda, as a member of the Advanced Hydrogen Energy Chain Association for Technology Development (AHEAD), commenced transporting hydrogen from Brunei to a dehydrogenation plant at TOA Oil Co., Ltd.'s Keihin Refinery in Kawasaki, Kanagawa Prefecture, to be used at the Mizue Thermal Power Plant. This is the first time that hydrogen has been transported from overseas to Japan for the purpose of generating power and represents a significant step toward achieving a hydrogenbased society. We have incorporated hydrogen, as a power generation fuel, into a global supply chain by transporting MCH from Brunei and separating the hydrogen for energy use in Japan. This may generate large-scale future demand. A hydrogen global supply chain brings us one step closer to commercializing hydrogen energy.
* NEDO-funded project: Development of Technologies for Realizing a Hydrogen Society/Development of Large-Scale Hydrogen-Energy Utilization Technology