Ever since the Chiyoda Group was founded, we have engaged with the contradictory themes expressed as "harmony between energy and the environment."
In order for the global environment and human society to be sustainable, we will aim to use engineering to realize climate change countermeasures and a carbon-cycle society.
As we contribute to solutions for new issues as they arise, we will continue to be a leading company.
Click the illustration to see the details of each activity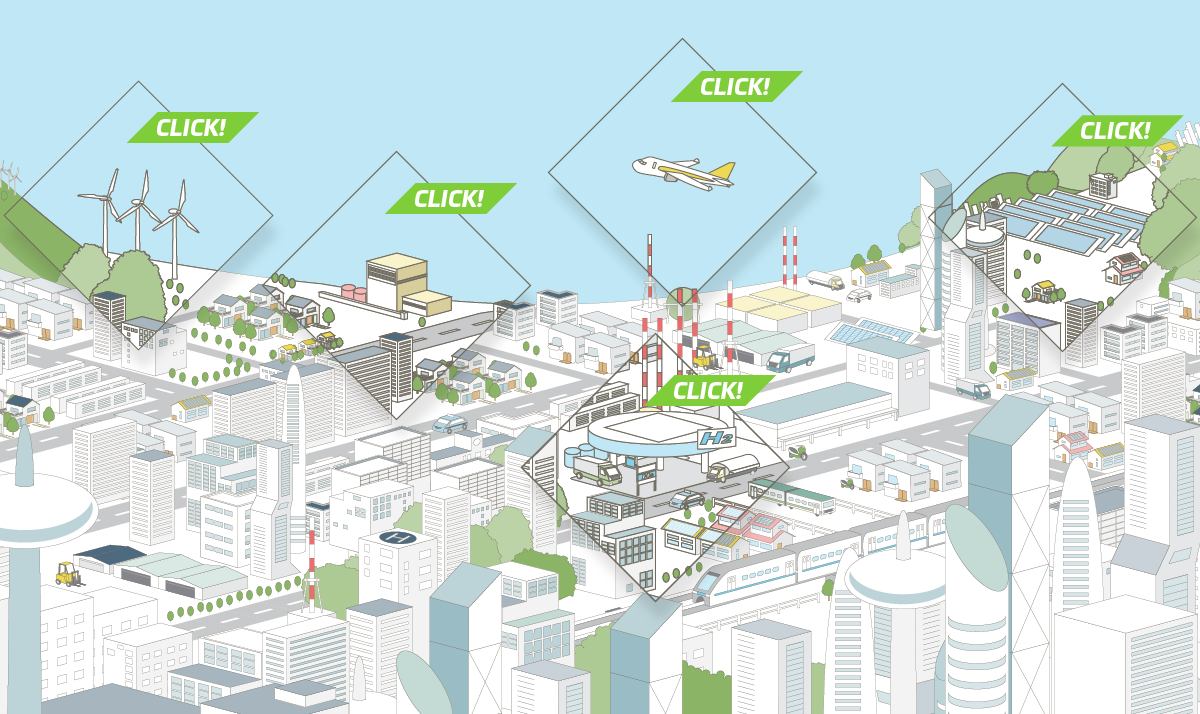 Efforts to Popularize and Spread Renewable Energy with Local Roots
Located next to Japan's northernmost city in the Teshio district of Hokkaido the town of Toyotomi is the site at which we are constructing the North Toyotomi Transformer Storage Battery System, in order to accelerate popularization of renewable energy. Ground breaking ceremony held on October 2018.
As a prime contractor, we are carrying out comprehensive construction efforts for this, the world's largest storage battery system (with an output of 240MW and storage capacity of 720MWh). It is an effort by the North Hokkaido Wind Energy Transmission Corporation in the same region, intended to "make demonstration of electric transmission grid development for wind power" (over a total transmission grid development area of 77.8km), and adjoins the North Toyotomi Transformer Station. North Hokkaido Wind Energy Transmission Corporation itself is a Special Purpose Corporation (SPC), and was founded with capital contributions from Japan's largest wind power player, Eurus Energy Holdings Corporation. Construction schedule for the project will span five years, and will require due consideration of safety and measures to complete work without accidents or disasters, given that winter work in particular will be subject to harsh environmental conditions.
The electricity and energy storage fields - including storage batteries – are highly expected to bring about stable supplies of renewable energy. With adoption of renewable energy, future market growth is expected. We will continue our efforts to contribute to the popularization and spread of distributed energy generations, while building up experience and expertise in this field.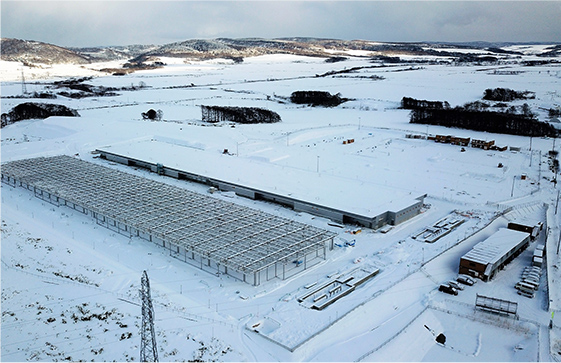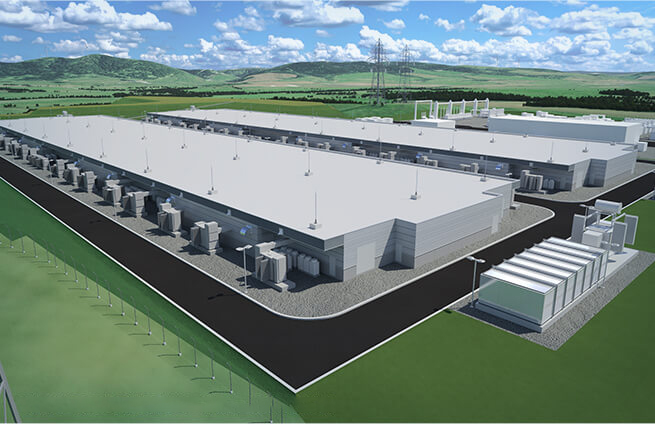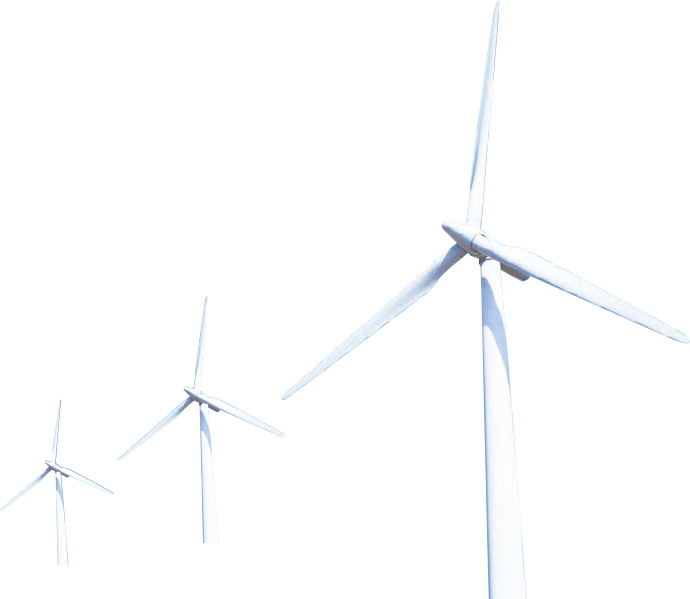 Comments from the Customer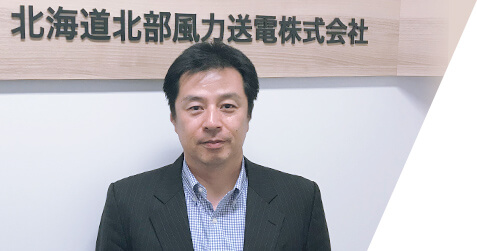 This demonstration project plays an important role to "verify electric transmission grid development for wind power" by the Agency for Natural Resources and Energy, part of the Japanese Ministry of Economy, Trade and Industry (METI). Northern Hokkaido is suitable area for wind power stations, but has a frail electric transmission grid, which poses issues in the introduction and expansion of wind power. The company will conduct verification of technical issues and develop the regional power transmission grid, aiming to contribute to the economic and industrial development of surrounding areas through stable supplies of power upon resolution of issues with future wind power large-scale adoption. We are highly expecting Chiyoda Corporation to apply its experience and expertise from the construction of a variety of energy plants around the world to this key storage battery system construction work. Furthermore, given the company is operating businesses with roots in the region, we are extremely grateful for your swift support for local residents and neighbors of the construction site during the prefecture-wide power outages after the Hokkaido Eastern Iburi earthquake. Thanks to you, we avoided major losses from the outages. We feel thoroughly assured in our trust, and going to continue this project with the support of Chiyoda Corporation.
Message from the Representative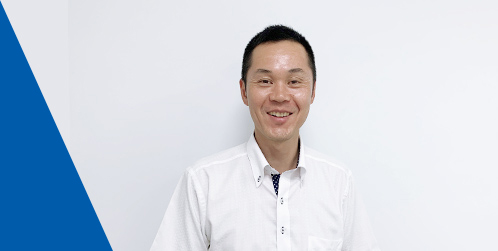 The town of Toyotomi is our construction site, and is located on the Sarobetsu Plain, which is a part of a national park. It is a charming town blessed by nature with the Toyotomi Onsen hot springs, which have traits rarely found anywhere in the world, and spacious, cold plains that form stress-free pastures for Toyotomi milk. Our staff members who experience these charms are grateful for their ties to Toyotomi, and have taken up working to spread the word within and outside the company. We value routine communication in order to smooth acceptance of us by those who neighbor our construction site.

Balancing Energy Independence and the Environment
In February 2018, Chiyoda System Technologies Corporation (CST) delivered a home-consumption solar photovoltaics system combined with lithium-ion batteries for the village of Toshima in Tokyo Prefecture. This system works in tandem with its lithium ion storage batteries under normal conditions to supply critical load*1 and general load*2 using solar power. It achieves efficient energy usage, and also serves as an emergency power supply by disconnecting from the grid to run as a UPS*3 for critical load power during outages.
Independent from the electrical grid of the Japanese mainland, Toshima also features climate conditions that cause major fluctuations in energy output from solar power systems. Connected to the island's grid as-is, these would produce major shifts in voltage and frequency. However, adopting this system eliminates those factors. This project was implemented based on the "Happy, Independent Island Plan Using Renewable Energy" planned by the village of Toshima in 2015, and contributed to regional value improvements by reducing energy purchases and island-wide carbon emissions, while also improving energy independence and strengthening disaster-prevention capabilities. CST will continue to work to help other regions overcome similar issues by balancing community energy needs with environmental concerns.
*1:Power load that must be supplied at highest priority during outages
*2:Non-critical load
*3:Uninterruptible Power Supply: Facilities for power supply without immediate cutoff during outages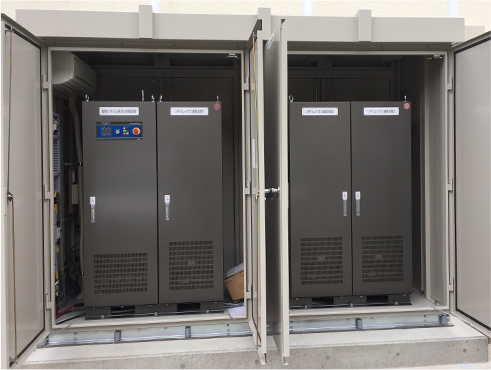 Solar Cells
The "GREEN OIL JAPAN" Declaration and Our Efforts with euglena Co., Ltd.
On November 2, 2018, we held the groundbreaking ceremony for construction on our experimental bio jet and diesel fuel plant for euglena Co., Ltd. ("euglena" below). The plant is the first of its kind in Japan. At the ceremony, euglena's President Izumo announced the new GREEN OIL JAPAN declaration of Japan's aims to become a leading biofuel nation. The declaration sets establishment of a biofuel industry as its goal, and calls for the adoption of biofuels produced at the experimental plant by 2020 in land, air, and marine vehicles, as well as the spread of biofuel production and usage supporters across Japan by 2030.
We are working on joint development of biofuel production systems using Fluid Catalytic Cracking (FCC*), in collaboration with euglena and Shinshu University. This research works to produce cheap, high-quality liquid fuels from low-environmental-burden biomass. Wood biomass is abundantly available, but bulky by the unit, and also features low energy density, making it difficult to use as a resource with existing technologies. To address that, we are producing fuels with economic quality equal to petroleum gasoline and reduced CO2 production by liquifying wood biomass, and investing in existing FCC equipment.
We support a part of euglena's GREEN OIL JAPAN declaration through our completion of projects and provision of technologies, and will bring about a bright new future alongside all our stakeholders as an engineering company that shapes the future of energy and the global environment.
*FCC (Fluid Catalytic Cracking) is a process of obtaining primarily gasoline products from the catalytic breakdown of heavy oil raw materials. While this is a critical reaction in the oil refining field given its ability to produce clean gasoline from inferior heavy oil that cannot be used on its own, it is also an environmentally-friendly process that lets us make effective use of limited resources.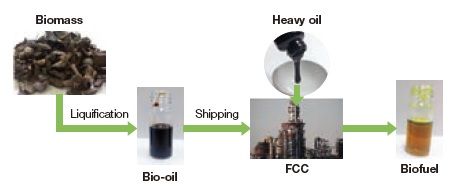 CO
2

Reduction Through Engineering
Mega Solar Plant Construction Effectuates CO
2

Reduction

In December 2017, Chiyoda completed construction of the Shima City Ago Tategami Mega Solar Plant (12.8 MW) for Sanco Real Estate Co., Ltd. The plant is located in Agocho Tategami, Shima-shi, Mie Prefecture. The Japanese government's Basic Energy Plan positions photovoltaic power generation as a key energy source that is supposed to make up 22-24% of renewable energy by 2030. Chiyoda has been involved in the design and construction of approximately 37 mega solar plants as of FY2019, and when the power plants currently under construction have all been completed, they will generate a total of 405 MW. It is estimated that the greenhouse gas emissions reduction effect will be equivalent to approximately 4.8 million tons* by 2040.

We will continue in the future as contractors providing design and construction services to meet the needs of our customers that promote carbon-free projects.

* Value estimated in accordance with Japan Photovoltaic Energy Association Display Guidelines (FY2018)