Chiyoda Corporation Participation in the United Nations Global Compact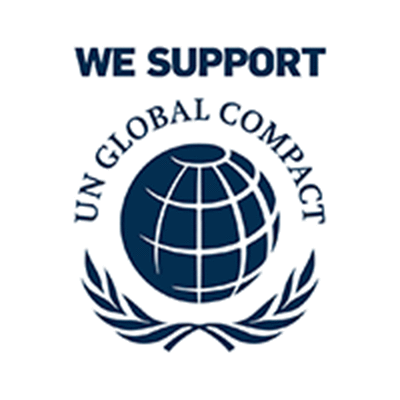 In April 2012, Chiyoda Corporation joined the United Nations Global Compact (UNGC), a global initiative to achieve sustainable growth of the international Community. In the compliance of the Global Compact's ten principles in the areas of human rights, labor, environment and anti-corruption, Chiyoda is striving to fulfill its corporate mission of "Energy and Environment in Harmony."
The Ten Principles of the United Nations Global Compact Human rights
HUMAN
RIGHTS

Principle 1
Businesses should support and respect the protection of internationally proclaimed human rights; and
Principle 2
make sure that they are not complicit in human rights abuses.
LABOUR
Principle 3
Businesses should uphold the freedom of association and the effective recognition of the right to collective bargaining;
Principle 4
the elimination of all forms of forced and compulsory labor;
Principle 5
the effective abolition of child labor; and
Principle 6
the elimination of discrimination in respect of employment and occupation.
ENVIRONMENT
Principle 7
Businesses are asked to support a precautionary approach to environmental challenges;
Principle 8
undertake initiatives to promote greater environmental responsibility; and
Principle 9
encourage the development and diffusion of environmentally friendly technologies.
ANTI-CURRUPTION
Principle 10
Businesses should work against corruption in all its forms, including extortion and bribery.
Contribution to Activities of the Global Compact Network Japan
Chiyoda Corporation actively engages in activities as a regular member of the Global Compact Network Japan (GCNJ), the local network of UNGC members in Japan. The GCNJ organizes the working groups by issues relating to principles where member companies are actively learning from the best practices of other companies and academic experts, and having discussions regarding CSR initiatives.
Chiyoda took part in following working groups.
The subcommittee of Supply Chain
The subcommittee of Anticorruption