Chiyoda implements a fully integrated and accredited SQEI (Safety, Quality, Environment, Information Security) Management System, which is subject to frequent audits by International Auditing Authorities. The President & CEO is ultimately responsible for ensuring the Integrated Management System (IMS) being effective and resourced to meet legislative requirements and that it meets with industry good practice benchmarks in fulfilling our moral responsibilities to our stakeholders and communities local to our operations.
The results of external audits are fed back into the IMS as part of our continuous improvement (安全改善 - Anzen Kaizen) process to drive our safety culture towards interdependence.
The IMS, led by a committed Corporate Senior Leadership Team that annually reviews company policies and objectives, is communicated to all stakeholders and personnel. This promotes an effective safety organization, with clearly defined employee roles and responsibilities, giving clear direction on the standards and guidelines to be followed to meet regulatory and client requirements, as well as our moral obligations.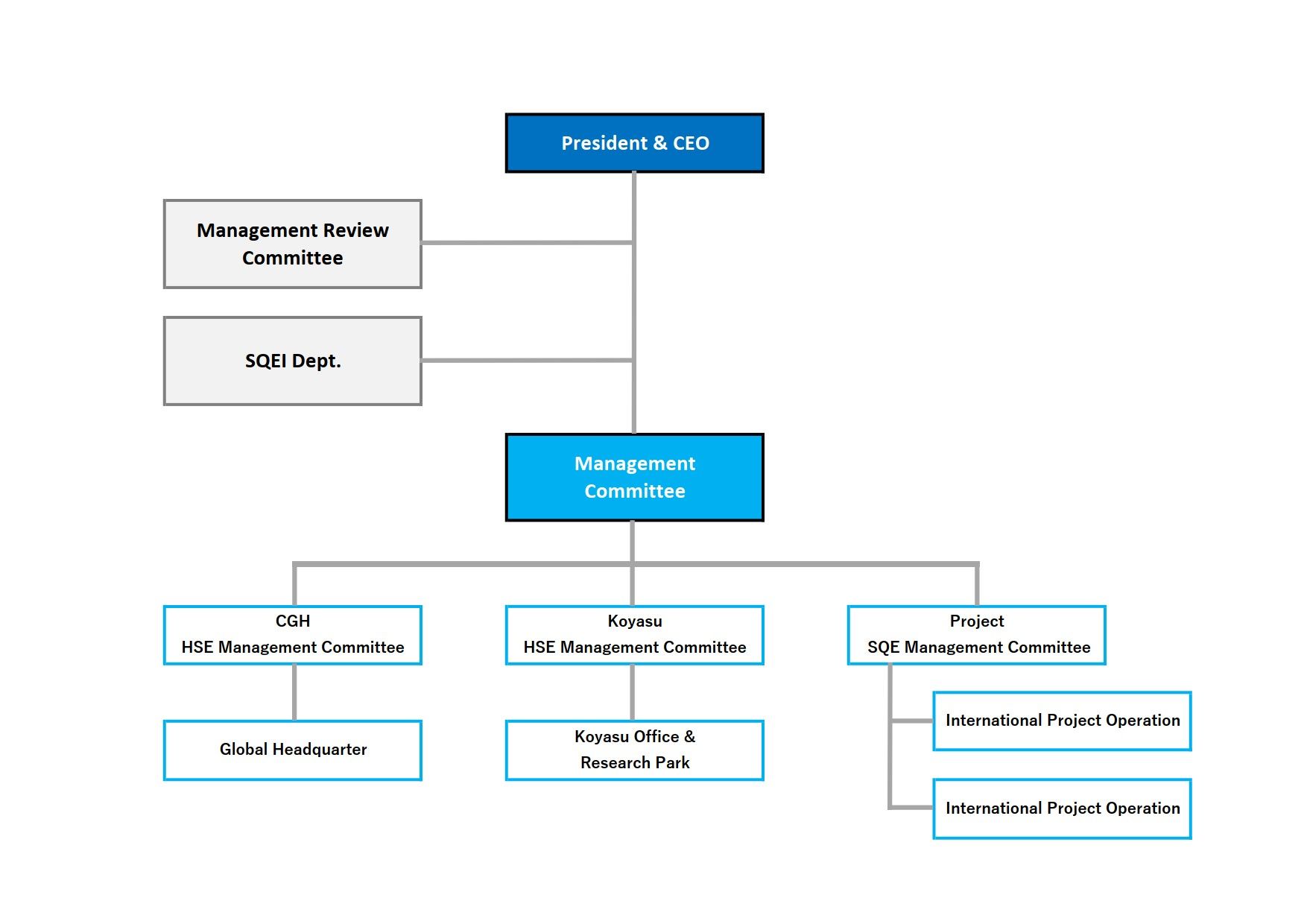 All safety management system documentation (eg: standards, procedures, guidelines etc) is developed to identify specific hazards for each project/task and to ensure that risks are tolerable and managed to 'As Low As Reasonably Practicable' (ALARP).
Safe working practices are developed and a 'Plan-Do-Check-Act' (PCDA) approach is endorsed, supported by thorough planning and intensive instruction (in English and the workers native language) during pre-task meetings by competent and dedicated frontline supervisors, to ensure workers can execute their work without exposure to unnecessary risk.
Feedback and key findings from safety reviews and audits form part of our continuous improvement cycle along the road to achieving our vision of "Nobody gets Hurt".