Japan has consumed LNG the most in the world; therefore, many LNG terminals has been constructed. In 1969, we constructed the first LNG terminal in Japan. Since then, we have been engaged in the design and construction of numerous LNG terminals directed at electric power companies and city gas companies and satisfy various demands in Japan successfully. We conduct close engineering including environmental assessments indispensable for the new location of the LNG terminals and are able to make great contribution to the stable supply of clean energy with high reliability and safety.
Recently, in order to respond to overseas demands on LNG terminals, LNG terminal in shallow waters and facilities (Chiyoda Floating LNG Power Vessel) based on a new concept supplying electricity directly from LNG ship were developed. In this way, it became possible to meet a wide variety of customers' needs. Our technologies cultivated in past projects are able to satisfy your needs not only on-shore but also off-shore facilities, example of which are floating storage unit (FSU), floating storage and regasification unit (FSRU), and so on both at home and abroad. If you are interested, your contact about our terminals will be welcomed at any time.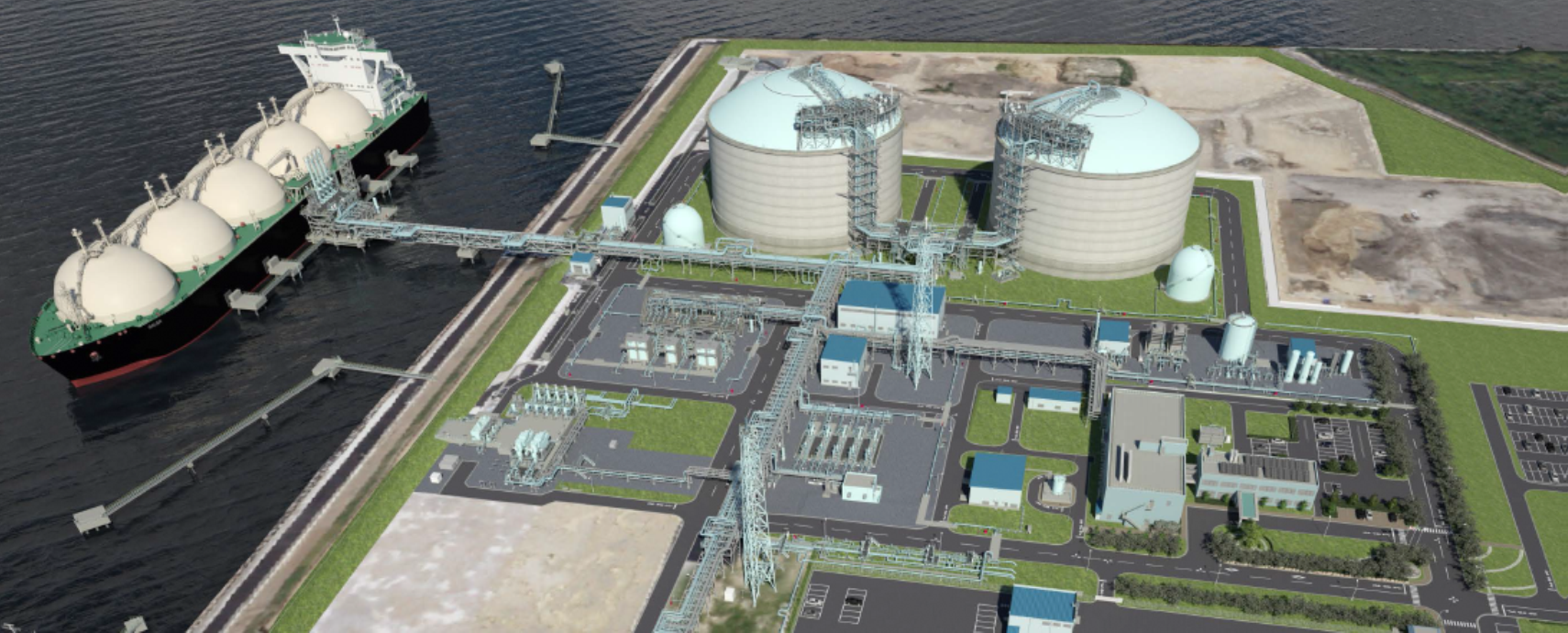 Key business and technology
In LNG terminal system, we provide stable operation of terminals, energy conservation, and safe control by the design considering to introduce advanced control system and emergency procedure. Through our own expertise and technology, we offer not only vaporization equipment, low-temperature storage, shipping equipment and piping system, but also seismic analysis, operation support systems, operation simulators, skill training equipment, maintenance and analysis services, and disaster prevention assessments.
More than 50% of LNG terminals in Japan have been contructed by us.