Realizing a Sustainable Society
Founded in 1948 with the ideology of "serving society through technology," the Chiyoda Group contributes to resolving global issues based on a corporate philosophy of "Energy and Environment in Harmony."
Innovative solutions are required to meet the significant changes taking place in our social environment and resolve the issues highlighted by the United Nations SDGs*1 in 2015, among which climate change is the highest priority. Chiyoda announced its support for the TCFD*2 recommendations in 2019 and launched a scenario analysis according to the TCFD framework. While society undergoes a paradigm shift to lowcarbon energy, the scenario analysis confirmed the impact of our contributions to resolving social issues through technology and creating new businesses while growing our Environmental Business and Energy Business.

Of the 17 SDGs, Chiyoda designated "affordable and clean energy," "industry, innovation and infrastructure," and "climate action" as goals closely related to our business and as priority issues to enhance our corporate value.

Seizing upon the drastic changes taking place in its social and business environments, Chiyoda will redefine engineering value and apply digital innovation technology in its mission to realize a sustainable society that balances social and economic value.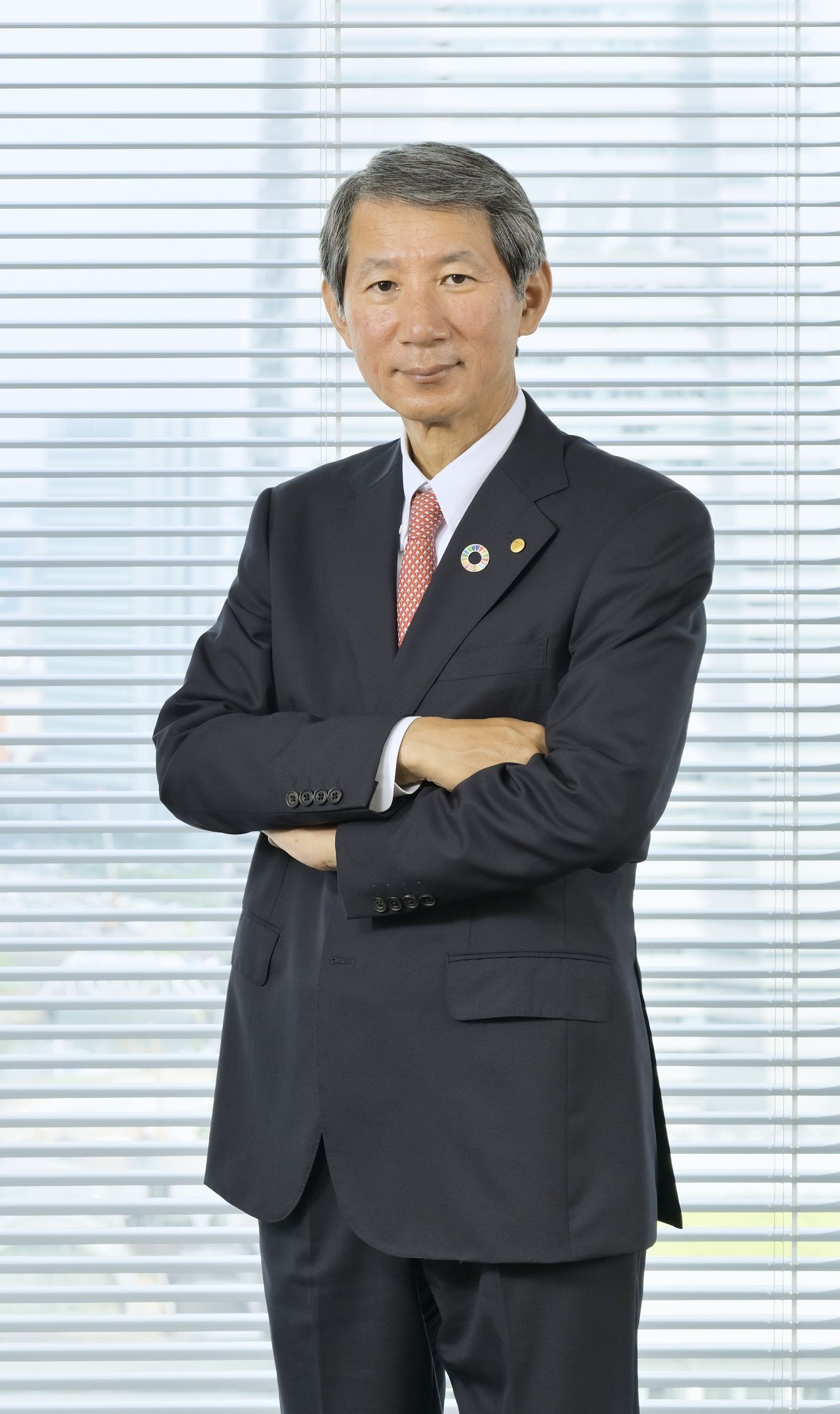 Striving for Fair Corporate Management and Becoming a Reliable Company
Ensuring transparent corporate management based on fair terms and conditions is essential as we advance our business. Chiyoda became a signatory to the UN Global Compact*3 in 2012, and develops its business in accordance with principles related to human rights, labor, the environment, and anti-corruption. Compliance is our top priority and we have appointed a new Chief Compliance Officer (CCO), to ensure we adhere to fair business practices in our operations and that business partners and suppliers similarly comply with laws and regulations.

Through our EPC execution expertise, commercialization of new technology, with a broad-minded approach, the Chiyoda Group will continue to earn the trust of stakeholders and society as an integrated engineering company that shapes the future of energy and the global environment.
*1 SDGs (Sustainable Development Goals): A set of international goals adopted at the UN Summit in September 2015 to be realized by 2030
*2 TCFD (The Task Force on Climate-related Financial Disclosures): An international organization created by the Financial Stability Board (FSB) in 2016 to improve and increase reporting of climate-related financial information
*3 UN Global Compact: An initiative proposed by Kofi Annan, then UN Secretary-General, at the 1999 World Economic Forum, requesting company adherence to 10 principles related to human rights, labor, the environment, and anti-corruption