Establishment of Sustainability Committee
Sustainability for a company is business management and business activities themselves.
Therefore, we have appointed our Chairman of the Board, President & CEO as Chief Sustainability Officer (CSO) by Board resolution.
As an implementing organization, we have established "IR,PR & Sustainability Advanced Section in Legal & Corporate Affairs Division", which works closely with the Strategy & Risk Integration Division to integrate corporate management and CSR/sustainability.
We have also established the Sustainability Committee, chaired by CSO.
It's a committee to discuss intensively and continuously through medium- to long-term perspective how we should address priority issues related to sustainability and other challenges, and to reflect them in our business strategies.
The Sustainability Committee serves as an advisory body to the CSO, and deliberates and reports to the Board of Directors twice a year in principle after reporting and/or consulting to an external sustainability advisor if needed.
Furthermore, there is a "Sustainability Council" directly under the "Sustainability Committee," which has subcommittee working groups (WG) to discuss and consider action items on priority issues related to sustainability. Sustainability Council also raises awareness and leads various actions related to sustainability at own division.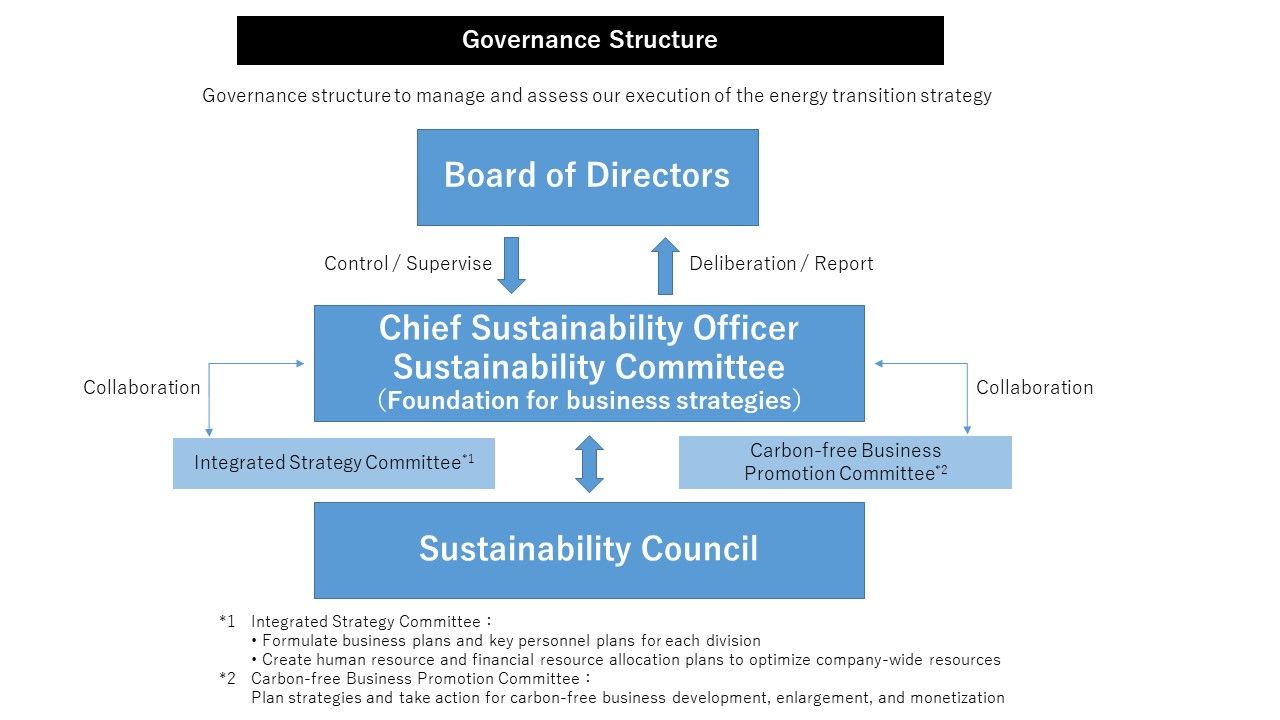 Particularly for the matters of compliance, one of the important themes on CSR and Sustainability, the Compliance Sec., Corporate Services Dep. is separately established as a specialized organization in the HR & General Affairs Division. The Compliance Sec., Corporate Services Dep. collaborates with the domestic and overseas group companies to enhance the compliance activities, with the Compliance Committee and Export Control Committee under the direction of the Executive Meeting as well as Group Liaison Meeting on Compliance set up.
In addition to the above organizational structure, Chiyoda has also its unique employee voluntary participation system where the employees are registered as 'CSR Promotion Staff' to collaborate with the IR, PR & CSR Sec., Corporate Services Dep. in promoting the CSR activities as part of their work assignments