Enhance our business in aiming for harmony between energy and the environment and contribute to the sustainable development of a society as an integrated engineering company through the use of our collective wisdom and painstakingly developed technology.
Business vision: The Aim of Chiyoda
A Grand Opportunity for the Future
The Chiyoda Group is committed to being an 'Innovative' Engineering Company, shaping the future of energy and the global environment with passion and cutting-edge technology.

The Chiyoda Group strives to be invaluable to society and trusted by its customers and other stakeholders.
Our CSR serves as a set of shared values to promote harmony between the global environment and economic and social activities.
Company's day-to-day business activities, including Environmental, Social and Corporate Governance (ESG), are conducted transparently through open dialogue for the benefit of all stakeholders.

Chiyoda Group CSR Handbook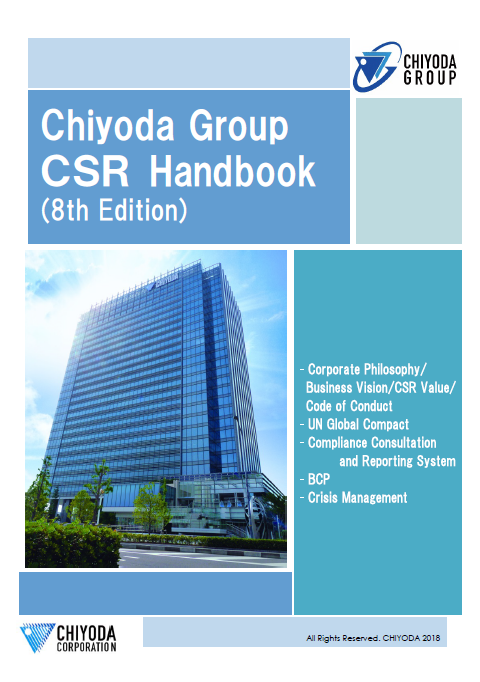 The Chiyoda Group CSR Handbook contains the basic policies such as "Corporate Philosophy", "Business Vision", "CSR Values" and "Code of Conduct" which serve as the guide for Chiyoda Group members to judge how to behave in their daily duties.
The Handbook is distributed to all the employees and used for the training program etc.