Chiyoda's safety culture, C-Safe, encourages continuous communications and consultation, training, conventions, safety briefs and safety discussions in corporate and affiliated offices.
Chiyoda also manages a "Better Together" program, encouraging inter-departmental communication and promoting sincere employee discussions regarding health and safety topics, especially under the cloud of COVID-19.
VR (Virtual Reality) Training
In FY 2017, we introduced training using virtual reality to enhance safety awareness. Through this initiative, participants can empathize with the anxiety that workers feel in hazardous situations, so that our supervisors can advise and instruct employees with an understanding of the implications, consequences and possible repercussions of their actions.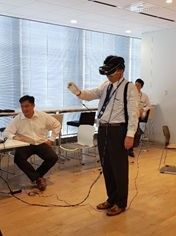 Other Trainings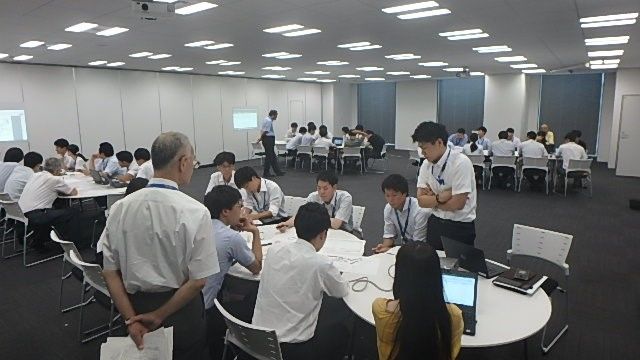 Our practical training programs include:
Pre-assignment safety training
Supervisor HSE training
Manager HSE training
Confined space training
Full-harness training
Etc.
Chiyoda's Chief Operations Officer (COO) conducts bi-annual Safety, Quality, Environment and Information Security (SQEI) Conventions where we discuss a wide range of safety issues and promote safety awareness.
We are proud to boast a long list of employees wishing to participate, and share the convention with approximately 800 personnel online.