Discharge Line Repair of In-tank Pump
Line replacement can be required when combustible liquefied gas terminal is under operation for a long time because rainwater and salty wind corrodes the exterior of valves and pipes. In this chapter, Chiyoda's patent about discharge line repair of in-tank pump will be explained. This method makes it possible to carry out the repair of pipes at pump discharge line using fire with combustible gas stored in tank. In addition, the method allows the other pumps to remain operational, thereby minimizing impact of the repair on terminal operation. The most notable feature of the method is to decrease cost and time by approximately 90% compared to conventional method which requires to fully drain fluid from the tank.
The procedure to repair pipes at pump discharge line are the following two steps.
Insert a cylindrical working platform to pump barrel to secure space for a man entering.
From the cylindrical working platform, set a valve called hexaplug into the relevant pipe at pump discharge.

Fig. 1:Hexaplug plays a roll to prevent combustible gas from flowing into the pipe.
Fig. 2:This method enables hexaplug downstream in-service.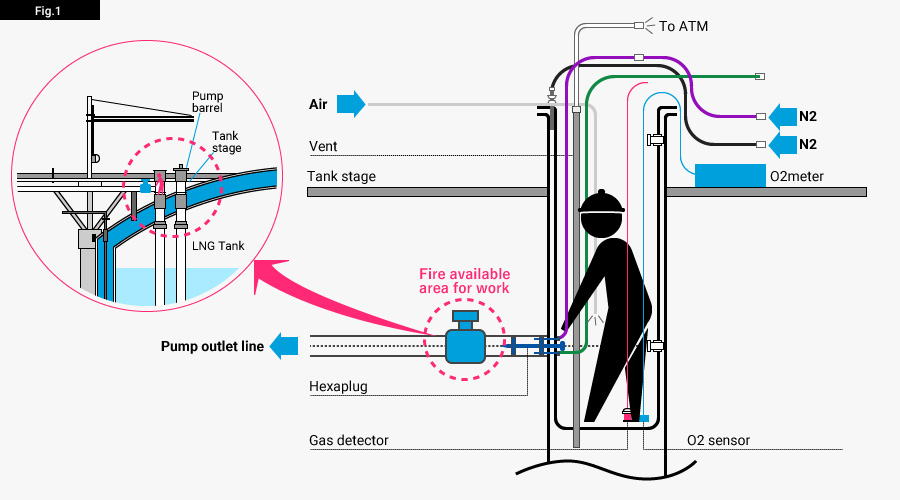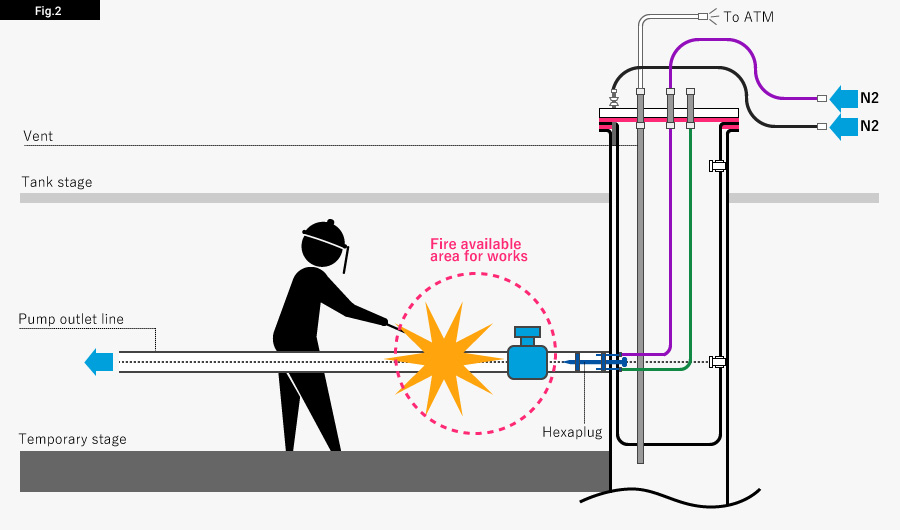 In-service maintenance without tank content drain
Know-how of Chiyoda enough to execute this method safely
Significant cost and schedule reduction
General plants with in-tank pump