Chiyoda implements a unique voluntary participation system whereby 70 employees are registered as CSR Promotion Staff, encouraging CSR activities as part of their work assignments.
11 CSR Promotion Staff share their thoughts on how they can address Chiyoda's SDGs Materiality through their work.(Department affiliations are as of September 30, 2021.)
Chiyoda Group's Materiality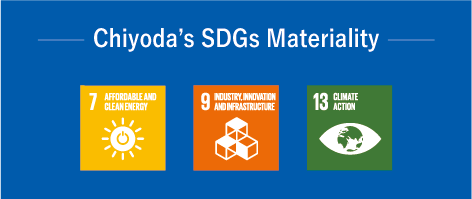 Following an assessment of our business goals and with the aim of resolving global issues and realizing economic growth, SDGs 7, 9 and 13 have been identified as high priority for the Group.
AFFORDABLE AND CLEAN ENERGY


My role is to design and procure electrical equipment for LNG plants. Working on the NFE project in Qatar, the world's largest ever LNG plant, I am thrilled to be contributing to ensuring a stable energy supply throughout the world. I will continue supporting Chiyoda's endeavors to reduce CO2 emissions, and provide cleaner energy across the globe, by leveraging on our engineering expertise combined with cutting-edge technologies.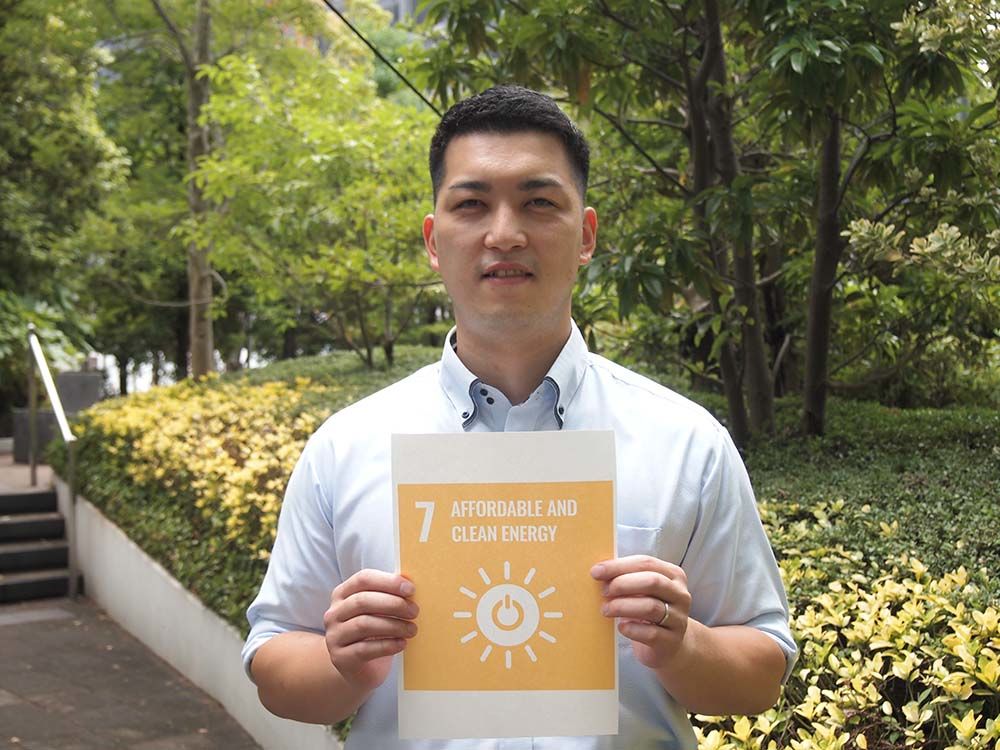 My decision to join Chiyoda stemmed from my desire to help resolve environmental issues. I am delighted to be currently working in the hydrogen field, the ultimate clean energy with virtually no CO2 emissions. My work includes explaining the features of our technologies to clients looking to utilize hydrogen in their business and proposing solutions to issues by presenting user-case scenarios. By creating a society within which people use hydrogen in their everyday lives, I am delighted to be contributing to realizing the goal of 'affordable and clean energy'.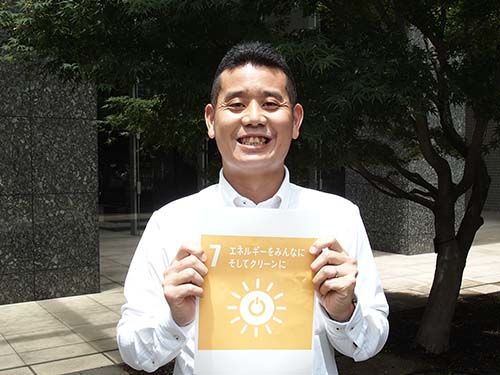 With a view to realizing a hydrogen society, I work on optimizing SPERA HydrogenTM energy-saving features and overall operation to help resolve global sustainability challenges. The technology enables hydrogen to be transported and stored at ambient temperature and pressure. By using SPERA HydrogenTM to manage hydrogen generated with renewable energy sources, we aim to build the ultimate energy system with the ability to produce CO2-free clean energy.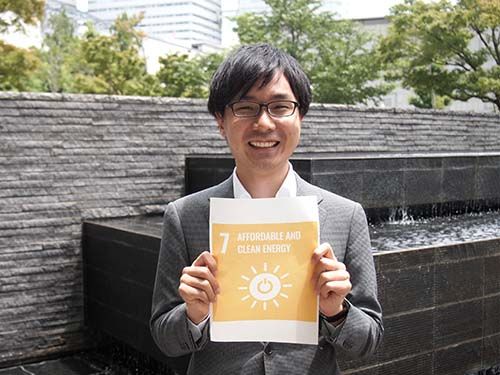 My department works alongside other departments of the Global Environment & Green Energy Project Operations Division to design and build equipment and provide maintenance services for the renewable energy projects such as wind power and battery storage systems. By collaborating with clients in renewable energy, we align ourselves with the global drive towards reducing CO2 emissions and contribute to providing clean energy for society.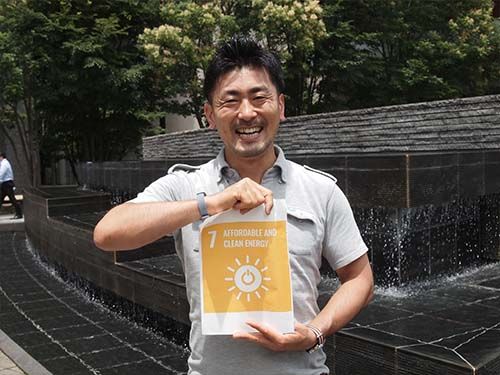 Safety is Chiyoda's core value and ensuring safety of all individuals, from many different disciplines and backgrounds, on our domestic and international construction sites is a priority in the SQEI Department. Projects are only considered successful if all employees go home safely to their loved ones at the end of their working day. I take pride in my role in Chiyoda, ensuring that employees can safely return home to lead enriched lives and creating a society where everyone has equal access to clean, renewable energy.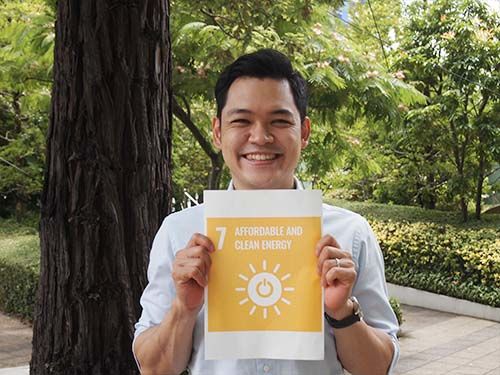 INDUSTRY, INNOVATION AND INFRASTRUCTURE


All companies in the oil and gas and electrical industries are impacted by the global drive for clean, renewable energy and a decarbonized society. Clients are keen to use hydrogen and ammonia technologies, designed to reduce carbon emissions. Changing the world's energy infrastructure that has served society's energy needs to the present day, to one that supports a sustainable society, will require close collaboration with all clients and stakeholders. We are also enhancing our endeavors in developing insect foods, which will grow in demand as an alternative source of protein.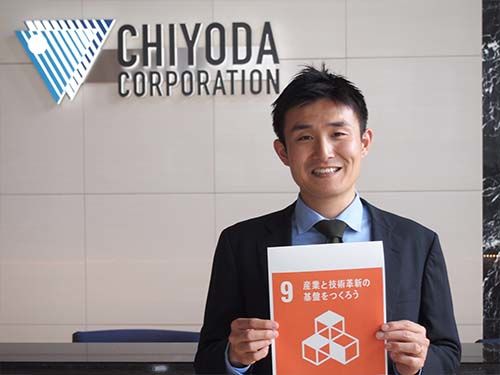 My role is on the construction of industrial plants in disaster-stricken regions. By combining engineering solutions with cutting-edge technologies to resolve society's global challenges, we rejuvenate disaster-affected regions by reinstating assets and restoring productivity. We also minimize the use of unnecessary and superfluous materials on our construction sites by monitoring on-site conditions in real time through the latest digital technology. Generated waste material is recycled and reused whenever possible, thereby making efficient use of resources.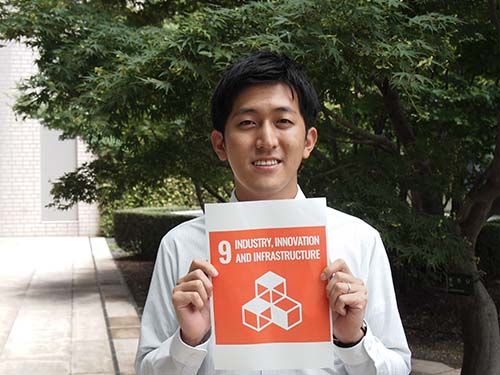 I am involved in the construction of facilities to manufacture COVID-19 vaccines. People spur scientific innovation and new technology, and the efficient completion of these facilities to supply domestically produced vaccines at the earliest opportunity is how society can soon conquer COVID-19, and further fuel industrial and technological innovation.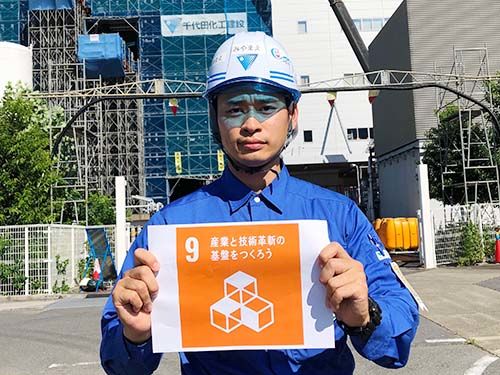 My role is to support the establishment of new business tailored to developing more efficient, environmentally friendly pharmaceutical products through the use of continuous manufacturing technology. This method of streamlining production is still in its infancy in the healthcare sector, and we rely on Chiyoda's pharmaceutical plant construction and flow chemistry technology experience, accumulated over many years, to develop this revolutionary technology. We will continue working to realize SDGs through the continuous improvement of pharmaceutical products.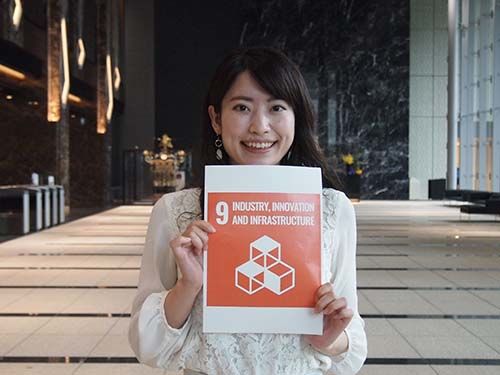 CLIMATE ACTION

I provide legal and contractual support for R&D in technologies that mitigate the impact of global warming and for licensing 'in-house' developed technologies, such as exhaust gas treatment. Collaborating with companies and government bodies from early product development to demonstration is an essential part of my job. Despite possible conflicts of interest during production, I strive to ensure that Chiyoda's rights are protected and that we achieve our goal of providing clients with cutting-edge environmental conservation technology.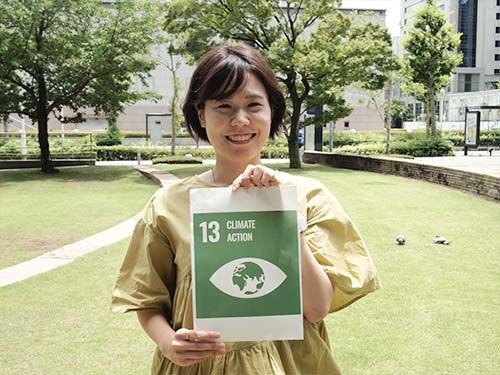 I am currently working in the Environment Section of our department as a team member on an LNG plant construction project in the MENA region. By implementing, and further developing, measures to reduce greenhouse gases emitted from the construction of LNG plants, and reducing the impact on climate change, we are supporting the realization of a sustainable society.