In pursuit of "Energy and Environment in Harmony" - The integrated engineering enterprise - CHIYODA.
Since its establishment in 1948, Chiyoda's business field has covered energy such as oil and gas industry and chemicals, environment, energy conservation, industrial facilities and life science.
Chiyoda now engages in numerous Engineering, Procurement and Construction (EPC) and other type of projects around the world.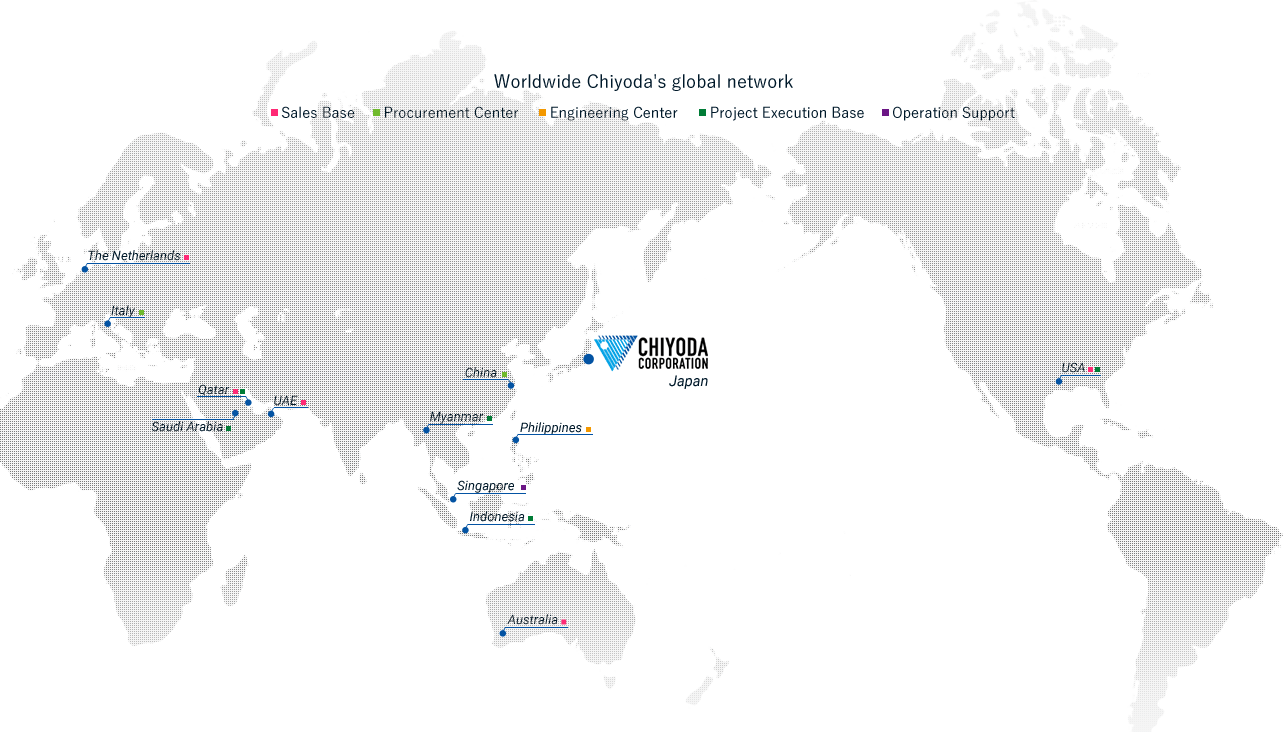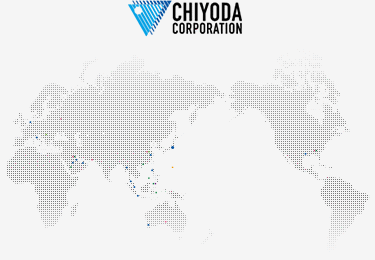 Major Subsidiaries and Affiliated Companies
(Domestic and Overseas)