LNG Plant Technology for Cold Climates
An enormous amount of petroleum and natural gas lies untapped in the Arctic Circle. There are abundant natural resources, but the Arctic Circle is covered with permanently-frozen soil. There are number of challenges to be addressed with advanced technologies and expertise before this natural resources potential can be realized.
Chiyoda succeeded in the Sakhalin LNG Project on Sakhalin Island, where Russia's first LNG liquefaction plant was constructed. This is an engineering, procurement and construction project to produce LNG with natural gas collected off Sakhalin Island.
Sakhalin Island is located at the north of Hokkaido Japan and its cold climate makes the project execution much difficult. A unique liquefaction process was adopted in this project for the first time in the world.
In the cold climate Sakhalin, the maximum ambient temperature in summer becomes 30 degC while the minimum ambient temperature in winter is -30 degC. Therefore, various measures such as heat tracing etc. to prevent plant from freezing had to be designed and implemented.
Chiyoda succeeded in minimizing environmental loads during the construction work, completed the project of more than 20 million hours without any accidents or disasters, endeavored for the safety of the construction work, and overcame harsh natural conditions with ingenuity. Sakhalin project execution strategy serves as a model for other major projects and its accomplishments were well recognized. This project significance has been recognized for the stabilization of energy supply that combined Russian resources and Japanese technology. In March 2009, the project received the "Japan Project International Award" Minister's Prize from the Minister of Land, Infrastructure, Transport and Tourism.
With respect to the recognition in extreme cold climate projects, Sakhalin LNG Project, Chiyoda was also invited to join Yamal LNG project in the Russian Federation.
The Yamal LNG Project is located in the Yamal Peninsula, a region called as "The ends of the earth" in the local language where it is colder and more sever environmental conditions than Sakhalin. Since the minimum ambient temperature at Yamal construction site becomes - 50 degC in winter and duration when the average ambient temperature becomes positive value is expected to be only 2 or 3 months per year, construction work at Yamal site is not easy at all. The modular construction method was adopted to meet the project schedule.
Since water may freeze and the operations of the rotating machineries are affected in the cold climate, heat traces are installed at piping and machineries are surrounded by wall and air conditioned.

Measures are installed for air cooled heat exchangers to prevent over cooling in winter.

Low temperature materials are used for piping and structures to withstand in the cold climate.
Cold climate design should be applied for plants which are constructed in high latitude area such as Arctic Circle, Canada or Russia.
Key projects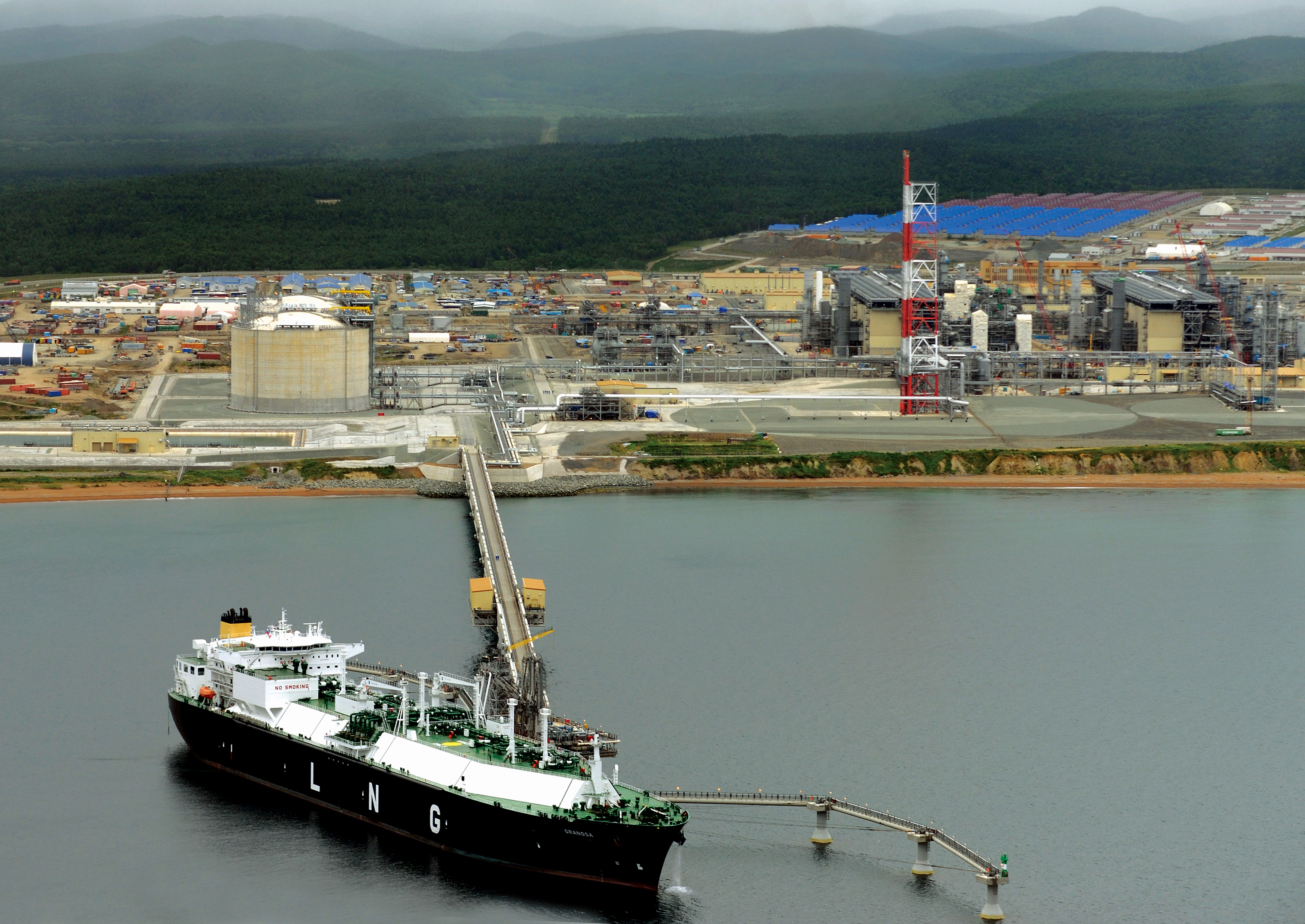 Sakhalin LNG
Location :

Russia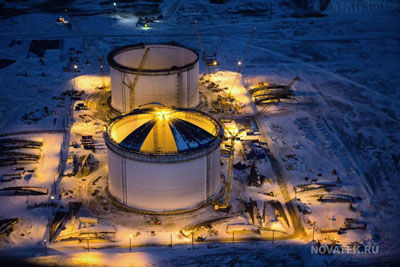 Yamal LNG
Location :

Russia
Photo :

Courtesy of JSC Yamal LNG