Why
The Chiyoda Group is actively seeking solutions to global issues in order to help create a better society. This is not just a matter of social contributions through business. We will also continue working closely with local communities to contribute to the sustainable development of society.
How
Taking 'CSR promotion by all members together' as our motto, and with collaboration and coexistence with local communities as our objective, we will continue our corporate existence as a contributor to the sustainable development of society. By having our employees participate in these activities, we are also heightening their motivation to contribute to society and developing human capital that will be capable of contributing not just to business performance but to society as a whole.
The Chiyoda Group's Social Contribution Activities in FY2021
Widen the Circle of Exchange and Collaboration with Local
Communities and Aim to Further Realize the Sustainable Development of Society
Educational Support & Human Resource Development
Company Visits and Visiting Lectures at Chiyoda Global Headquarters
Assistance to areas hit by disasters
Volunteer Activities by Company Employees in Support of the Great East Japan Earthquake (Chiyoda Group in Japan)
"Yubeshi no Kai" (Chiyoda Group in Japan)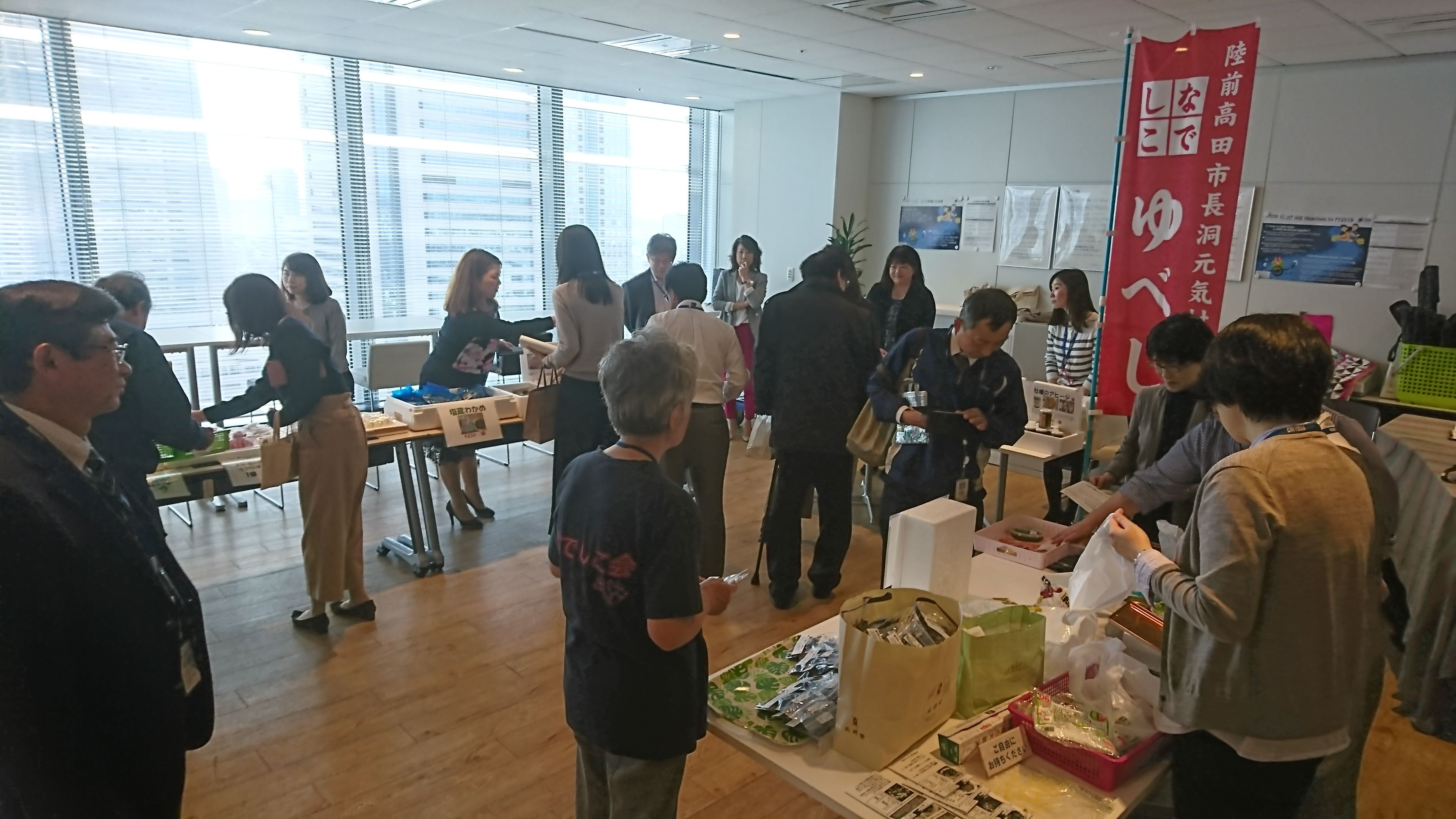 Chiyoda held five 'in-house'sales events of products from disaster-stricken areas.

Financial Donations for Victims of Typhoons(Chiyoda Philippines Corporation)
Other Initiatives
• Purchase of CO2 sequestration credit (4.00 t-CO2)
• Registration for Green Wave Program*1
Support for people with special needs
"Heart Made Sale" (Chiyoda Group in Japan)
Chiyoda held nine in-house sales events for products made by disabled people in Yokohama, on a pre-order basis, as a measure against COVID-19.

Japan's Philharmonic Orchestra concert of Beethoven's Ninth Symphony
(Chiyoda Global Headquarters)
Chiyoda has supported Japan's Philharmonic Orchestra of Beethoven's Ninth Symphony since 2011 and provides 25 pairs of tickets annually to visually impaired people in Yokohama.
Environmental Conservation
Community Clean-up Activities
(Chiyoda Group in Japan)
In November and December 2020, 25 Chiyoda employees participated in community clean-up activities in Yokohama's Minatomirai district.

Contributions to Health & Welfare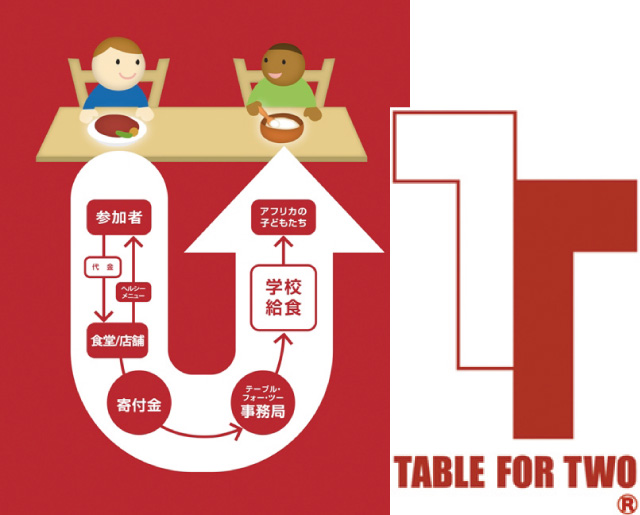 © TABLE FOR TWO
Chiyoda provided 1,386 school lunches to children in developing countries.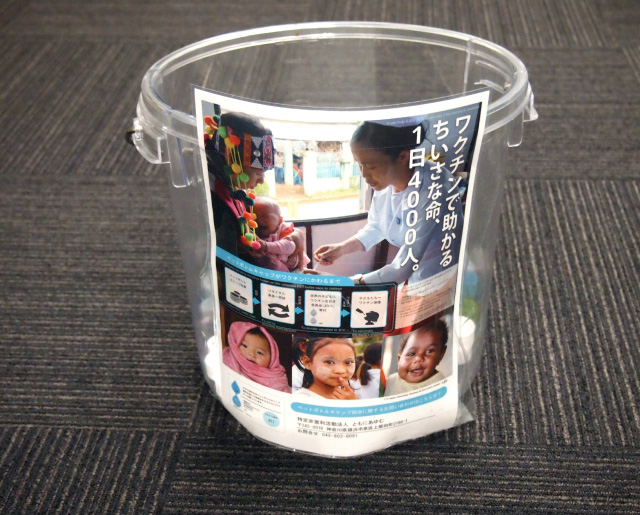 Chiyoda collected 178,063 plastic bottle caps'in-house', contributing to vaccine doses for 207 children in developing countries.

Shuttle Bus Service for Employees
(Chiyoda Philippines Corporation)
Donation to Healthcare Facilities
(L&T-Chiyoda Limited in India)
1: An initiative to spread the "Green Wave" across the Earth by tree planting and so on carried out on the International Day for Biological Diversity established by the United Nations.
http://greenwave.undb.jp/index.html/
2: The TFT menu provided at employee dining halls includes a 20-yen donation, and each 20 yen can provide one school meal in a developing country.
3: Caps for PET bottles are collected at the office and the proceeds (approximately 860 caps provides a polio vaccine for one person) are sent to developing countries.