FEED (Front End Engineering Design)
FEED (Front End Engineering Design) means Basic Engineering which is conducted after completion of Conceptual Design or Feasibility Study. At this stage, before start of EPC (Engineering, Procurement and Construction), various studies take place to figure out technical issues and estimate rough investment cost. This work is normally contracted to EPC contractors such as Chiyoda, as an optional contract or through bidding. The product of the activity is called "FEED Package" which amounts up to dozens of files and will be the basis of bidding for EPC Contract.
It is important to reflect client's intentions and project specific requirements in to the FEED Package without fail, in order to avoid significant change during EPC Phase. The FEED Work takes about 1 year in case of a large-sized project such an LNG plant. As it is essential to maintain close communication with client, it is a common practice that client stations at Contractor's office during the work execution.
Make the most of Experiences through Plant Construction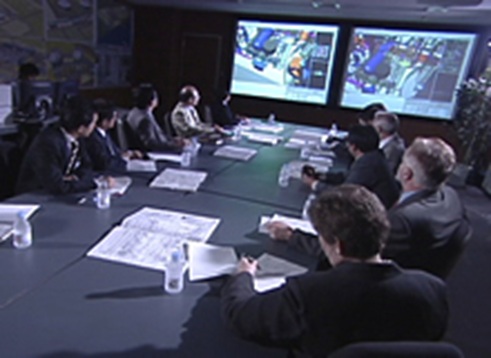 Chiyoda can make the most of its vast experiences gained through plant construction. Reliable FEED which causes little change during EPC Phase is the key to successful projects.
A great deal of Database and Effective Engineering Tools
Chiyoda has a great deal of Database and Effective Engineering Tools. With the help of these arms, reliable FEED can be conducted in an efficient manner.
Mutual Respect between Client
It is very important for good FEED Work to establish mutual trust and respect and maintain good communication. There is a culture in Chiyoda which enables to establish good communication and establish mutual trust and respect, gained through numbers of FEED Works.