The Chiyoda Group has recently been striving to diversify its business portfolio to the new business fields of 'Energy', 'Global Environment' and 'Digital Technologies' in response to changes in the market and society.
Despite such efforts, it is to my great regret that we had to announce a substantial downside revision to our financial forecast for the fiscal year ending March 2019. This is mainly due to substantial increase in construction costs for the on-going LNG project in the United States.
With the growing awareness of environmental issues, LNG is becoming one of the most important energy resource. Chiyoda as a world leading engineering company has earned great trust from its clients around the world due to its experience, technology and capabilities in the LNG plant construction business.
We will continue discussions with our stakeholders aiming to make our revised plan more effective, and we will strive to recover our business as early as possible through steady execution of our plan.
The Chiyoda Group will unite and work together to make every effort to meet the expectations of our stakeholders.
I would humbly request your continued support and understanding for the Chiyoda Group's future endeavors during this difficult time.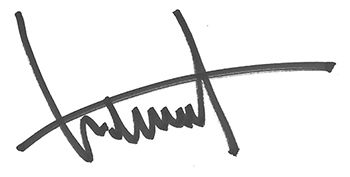 Masaji Santo
President & CEO
Chiyoda Corporation