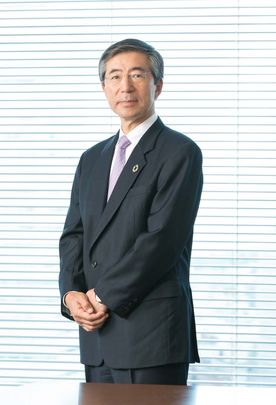 Chiyoda officially launched a new corporate management system on 1 April 2022.

We updated our Medium-term Management Plan, 'Chiyoda's Revitalization Plan - Initiatives for Revitalization and the Future' in May 2021, ensuring a solid base for rejuvenation and growth by enhancing corporate governance and risk management, improving our project execution capabilities and refining human resources. Seizing upon the drastic changes in our business environment, we are transforming our business portfolio while continuing to realize regular project award through our success in winning the EPC contract for the NFE LNG project in Qatar and a copper smelter project in Indonesia. We also completed the world class ethylene project in Texas, USA ahead of schedule, and will continue securing stable profits in the future by further improving our project execution capabilities through the development of digital transformation.

Through our mission to realize optimal social implementation of new technology, we welcome the global drive towards carbon neutrality and are aggressively engaged in realizing a hydrogen supply chain, exploring new catalysts for ammonia production, CO2 recovery and carbon capture and utilization and storage (CCUS). In the life science field, we are conducting the EPC of a vaccine constituent production facility and are developing continuous manufacturing technology. All of these new business fields will contribute to a stable and profitable future for Chiyoda.

We are continuing activities in our existing businesses, such as the FEED and EPC of LNG plants, to achieve fiscal consolidation as part of the Revitalization Plan and improve corporate value by maintaining profitable revenue streams.

Chiyoda updated the Medium-term Management Plan in May 2021 to develop new business, reinforce existing business activities and maintain stable revenue streams.

The Group is exploiting our collective strengths in engineering and our real-world project execution capabilities to meet ever-changing global needs. With every employee aligned with our corporate philosophy of 'Energy and Environment in Harmony', we will continue providing solutions to modern day social challenges and contributing to society's sustainable development.

Masakazu Sakakida
Chairman of the Board, President & CEO
Chiyoda Corporation