Providing Optimized Operation Through Cutting-Edge Technology
Initiatives in the AI Solutions Field


The Chiyoda Group established t he AI Solution Unit in October 2016 with the aim of maximizing the value of customer plant assets by using big data analytics technology and artificial intelligence (AI) to provide support for the operation and m aintenance of all types of industrial plant. This unit concluded a business alliance agreement with GRID Inc. in December of that year, making it possible to fuse advanced plant engineering with GRID's state-of-the-art AI technology. An operation to confirm the optimization of plant operations and enhancement of reliabi lity through the use of AI systems has already begun, and full-scale business expansion will be pursued in the time ahead.
The Chiyoda Group has a long history of initiatives in AI systems. We started with expert systems in the 1980's and engaged in in-house neural network* development. In the course of such activities, we have engaged continuously in measures to apply the most up-to-date technology to industrial plant operation.
More recently we have worked on demonstrating the validity of big data analytics by conducting correlation analyses of operating data on the deterioration of equipment due to aging in flue gas desulfurization units in power plants. This is confirming the possibility of causal analysis and a formulation of effective measures.
The Chiyoda Group has responded to troubles and resolved operating issues through the effective use of cutting-edge analytics, diagnostics, simulation, and other such technologies. By utilising the AI technology, we will develope these activities into a new business providing operational support services, and will contribute to the sustainable development of society.
Information systems that are modeled after the arrangement of n eural circuits in the human brain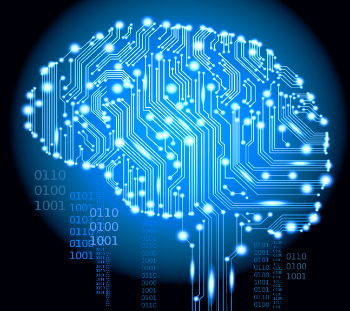 SAFETY FIRST
Best international safety practices to benefit project execution 




The Chiyoda Group conducts all activities with "Safety First" as a core value. Furthermore, for our clients, a safe plant is usually their highest priority. While some industries apply "destructive testing" of their products (think of crash tests for cars), this approach would be obviously unacceptable in the design of hydrocarbon plants. We verify the safety of our plant design by incorporating international, industry and client-based safety standards. However, safety standards vary for each country and are continually being updated. In addition, each plant's confi guration and specifi cations are unique. Therefore, a complete understanding of the relevant codes and standards and the skills to undertake thorough safety studies are required when we design a plant.
To deal with the various safety requirements, our company offers a "Design Safety Induction Course" that targets all engineers involved in project execution. To date, over 400 engineers have participated in the course, which begins with consideration of the concept of plant safety.
By the end of the course, we plan to have taught participants how to achieve safe plant design. The participants review relevant case studies, study the work flow and relationships between the various required safety studies, look at how interdisciplinary safety matters are addressed and learn the effects on costs and schedules when safety studies/activities affect the design of a plant.
Chiyoda applies the" Safety First" concept to all our clients. Through the "Design Safety" course, we plan to apply the best international safety practices domestically. By promoting such a culture of safety awareness, Chiyoda will continue to provide safe and highly reliable plants to our clients. This will enable all our employees to be proud of the achievements we deliver.