Why
The Chiyoda Group is actively seeking solutions to global issues in order to help create a better society. This is not just a matter of Social Contributions. We will also continue working closely with local communities to contribute to the sustainable development of society.
How
Taking "CSR promotion by all members together" as a motto, we are engaging continuously in social contribution activities of all types, both inside and outside Japan, with the aim of collaboration and harmonious coexistence with local communities.
The Chiyoda Group's Social Contribution Activities
Widen the Circle of Exchange and Collaboration with Local
Communities and Aim to Further Realize the Sustainable Development of Society
Educational Support & Human Resource Development
Grade school campaign drive
(Donation of books, satchels, uniforms, etc., by CPh and L&TC)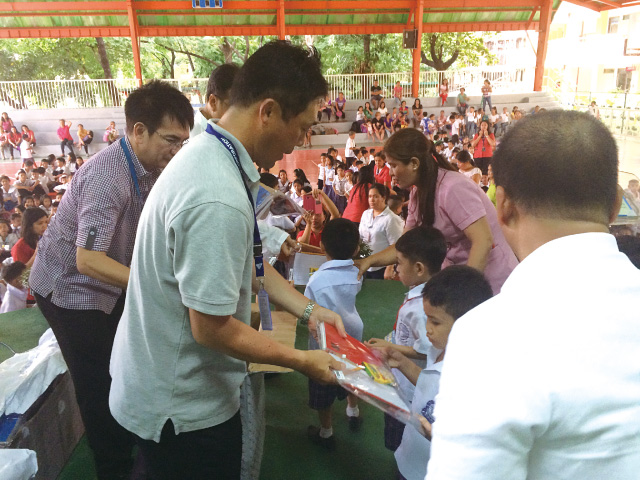 Assistance to areas hit by disasters
Remittance of donations for earthquakes in Italy, Ecuador, and Kumamoto
(Implemented at Chiyoda Group in Japan and at CPh)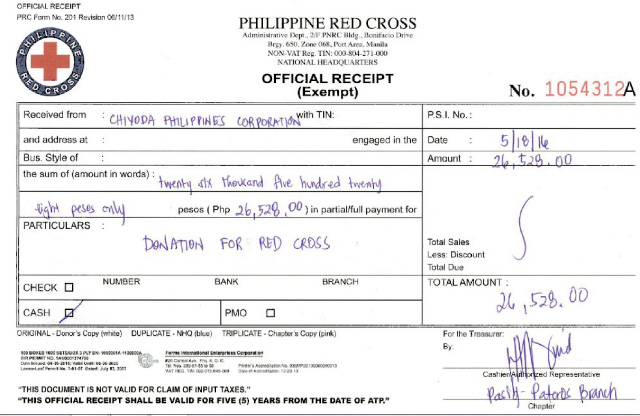 Providing food to the victims of large-scale disasters
(implemented at CPh)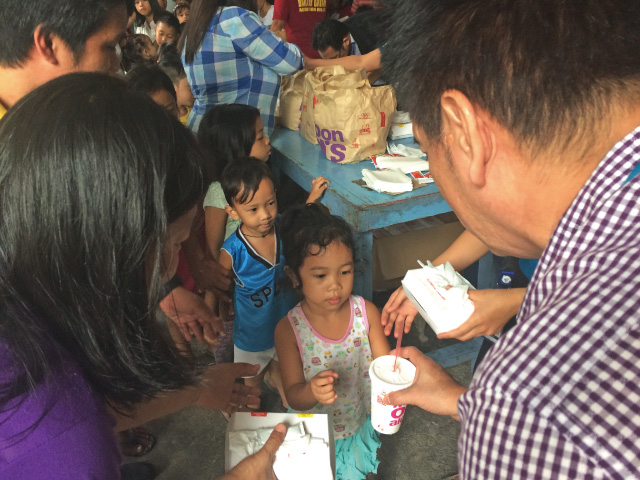 Sale of products from areas hit by disasters
(Held at CGH and Koyasu Office)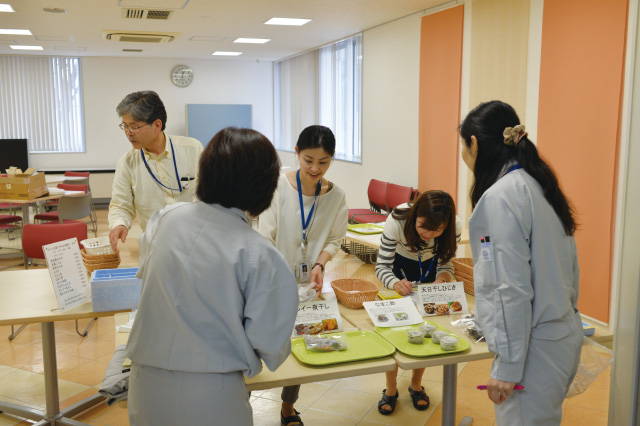 Collaboration with Yokohama City Council of Social Welfare
Environmental Conservation
Tree planting
(implemented at CPW)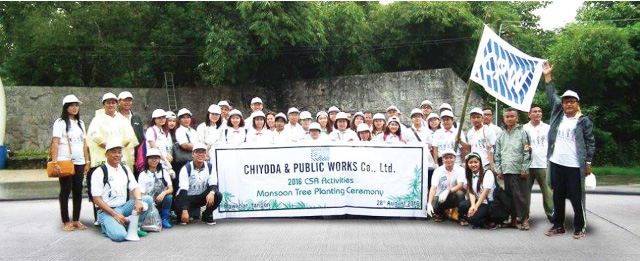 Cleaning operations
(Implemented at Chiyoda Group in Japan, Chiyoda-Almana, and CSL)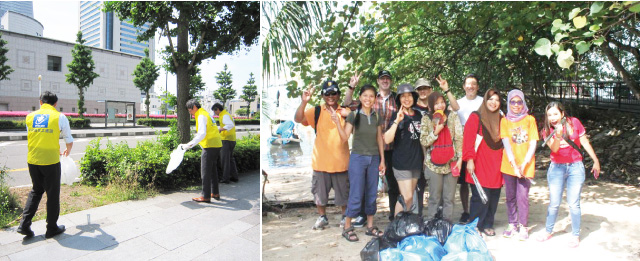 Contributions to Health & Welfare
Table For Two*2
(Facilitated domestically by the Chiyoda Group)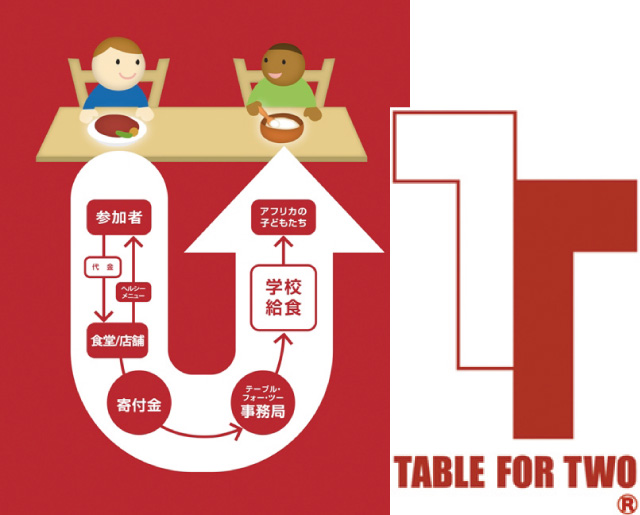 © TABLE FOR TWO
ECOCAP*3 collection
(Implemented at Chiyoda Group in Japan)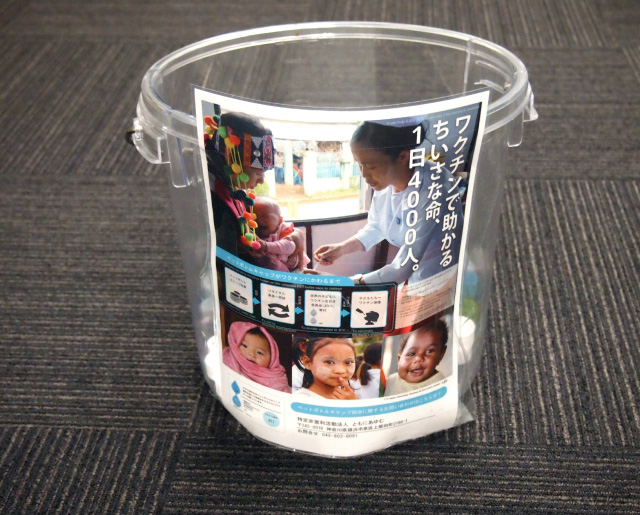 Blood donation
(Implemented at CPh and L&TC)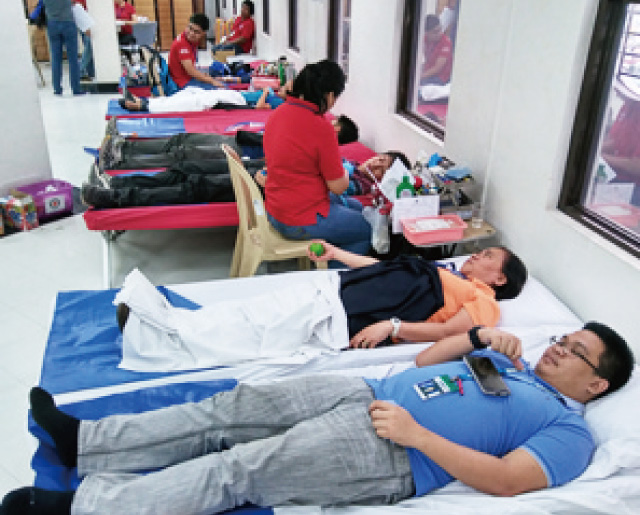 1: An initiative to spread the "Green Wave" across the Earth by tree planting and so on carried out on the International Day for Biological Diversity established by the United Nations.
http://greenwave.undb.jp/index.html/
2: The TFT menu provided at employee dining halls includes a 20-yen donation, and each 20 yen can provide one school meal in a developing country.
3: Caps for PET bottles are collected at the office and the proceeds (approximately 860 caps provides a polio vaccine for one person) are sent to developing countries.