Strengthening Cooperation with Partners
Amid the ongoing changes in the business environment, including the growing size of plants, the increasing sophistication in equipment and demands for earlier project completion, it is becoming increasingly important to select the best suppliers and supervise their work by using our quality management systems.
Recently, companies are being requested to promote strict compliance to their business partners as well and to share significance of compliance and CSR with them. For the further promotion of our CSR with the business partners including supply chain management, we have been making efforts to familiarize them with our Corporate Philosophy, CSR Values and various rules. For this purpose, we have delivered "CORPORATE SOCIAL RESPONSIBILITY POLICY" to business partners thorough supply chain, and requested them to follow our CSR policy and rules.
CORPORATE SOCIAL RESPONSIBILITY POLICY
Standard business agreement with business partners specifies compliance with construction law, labor standard law, employment security law, industrial safety and health law, workmen's accident compensation insurance law, and other applicable laws and regulations. In addition, in order to exclude anti-social forces, anti-social exclusion clauses are incorporated to promote CSR procurement in the entire supply chain including business partners.Also at the annual meeting of the sub-contractors, "Chiyoda Group CSR Handbook" were handed them.
Quality Improvements Implemented with Suppliers
-18th Valve Summit Held-




Large amounts of equipment and materials are procured when building a plant. When problems in quality occur, they affect the safety of residents living near the construction site and the global environment.
Defects have various different causes, so it is crucial to recognize and avoid problems in advance, and to assure quality. We implement such measures with our suppliers on a regular basis.
Valve summits have been held three times a year since 2013, and there were suppliers from approximately 40 companies taking part in February 2017. The summits include technical discussions about valves, which are critical materials for a plant, participants share cases of defects and methods for avoiding them, and so on. We cooperate with suppliers in the effort to improve quality and technological capabilities.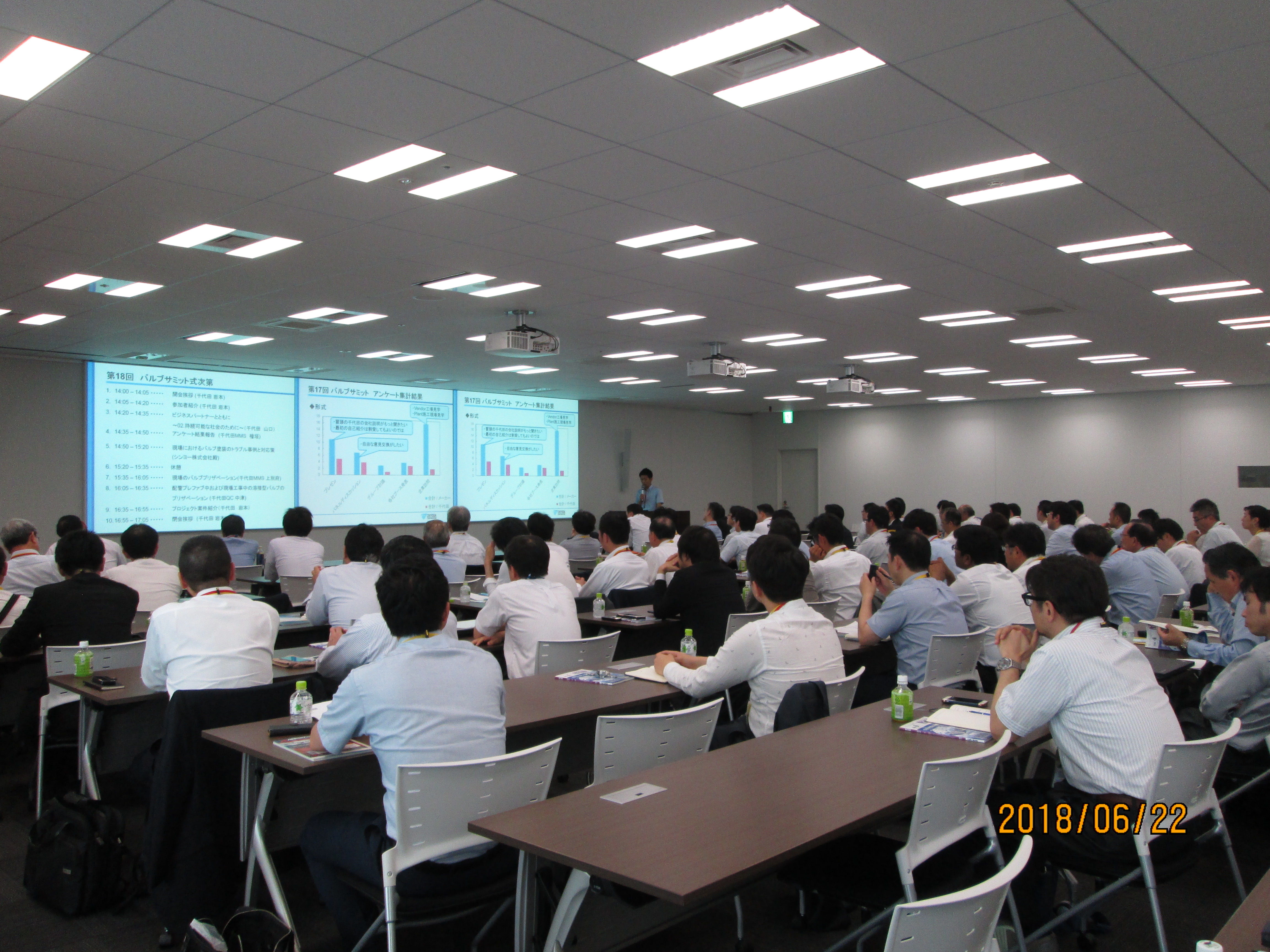 Initiative Undertaken with Kawasaki City to Contribute to Achieving a Carbon-Free Society
-Constructing a Hydrogen Supply Network-










Chiyoda is working with Kawasaki City to realize the Hydrogen Energy Utilization Promotion Project proposed in the Coastal Area Vision that the city announced in March 2018. Gaseous hydrogen is difficult to handle, and transportation of hydrogen has been a challenge. Chiyoda has established a proprietary 'SPERA Hydrogen®' technology for safely transporting large volume of hydrogen in a liquid state at ambient temperature and pressure. As a step toward realization of a zero emission society, Advanced Hydrogen Energy Chain Association for Technology Development, AHEAD, has been established by Chiyoda, and Mitsubishi Corporation, Mitsui & Co., Ltd. and Nippon Yusen K.K. With subsidies from the New Energy and Industrial Technology Development Organization, NEDO, Chiyoda will lead the world by implementing 'The Demonstration of the Hydrogen Supply Chain by Organic Chemical Hydride Method Utilizing Unused Energy', which is scheduled to transport SPERA Hydrogen® in ISO tank containers by container ship from Negara Brunei Darussalam to the Kawasaki coastal area from January to December in 2020. SPERA Hydrogen® unloaded at Kawasaki Port will have its gaseous hydrogen extracted at oil refineries of TOA OIL CO., LTD. in the coastal district, and that hydrogen will be used as gas turbine fuel to generate electric power by co-combustion. Based on this demonstration, the hydrogen supply from overseas will put into full-scale operation and a wide-area hydrogen network will be constructed by around 2030, so that it is anticipated that hydrogen fueled electric power generation and fuel cell vehicles (FCV) as well as FC buses and FC forklift that use hydrogen energy will be in widespread use. This will contribute to the reduction of carbon emissions.
Kawasaki City Coastal Area Vision (adopted March 27, 2018): http://www.city.kawasaki.jp/590/page/0000096607.html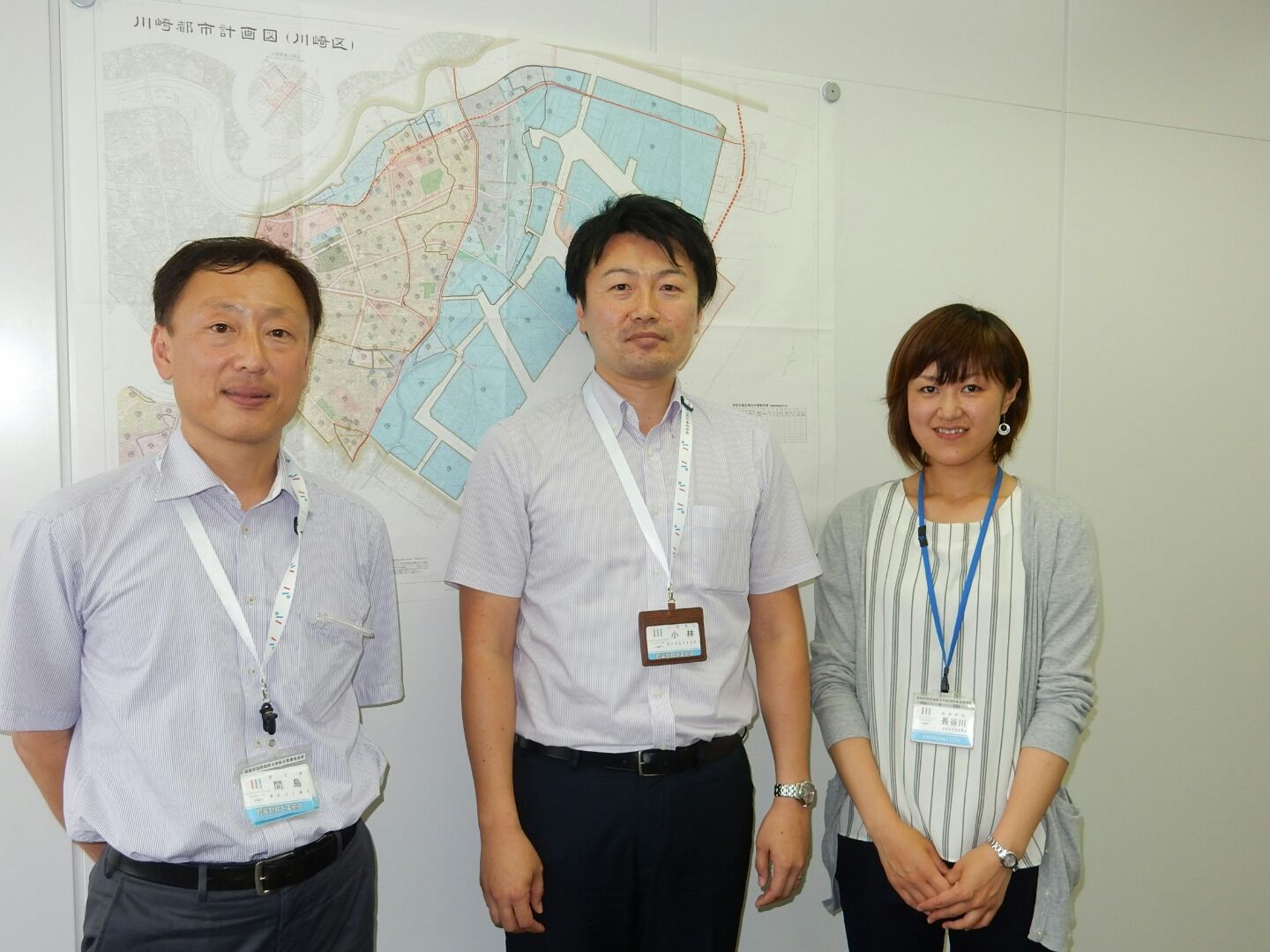 Kawasaki City Coastal Area Projects Promotion Department
Associate Manager Mr. Tetsuya Majima Assistant Manager Mr. Akikazu Kobayashi Ms. Rika Hasegawa
The Hydrogen Energy Utilization Promotion Project leads toward a sustainable society and the Coastal Area Vision makes it a priority project. Developing the town of Kawasaki is not just a matter of improving citizen services. We are taking the lead to solve the social issues of an industrial city. This makes Kawasaki a model city for Japan domestically but we think the city will also contribute to the world. The coastal area is home to numerous petrochemical industrial complexes and energy facilities, which make up the key industries. Therefore collaboration on the coastal with Chiyoda, which possesses expertise about such plants, is very effective not only for coping with aging plant facilities, which is an issues throughout the industry, but also for enhancing facility performance and realizing the watching with new industrial infrastructure. The establishment of supply chains with a view to extending them overseas also necessitates resolving issues with many related organizations, and we have high expectations of the Chiyoda Group's international network. Partnering with Chiyoda in ways that also make good use of Kawasaki City's regional network, we will lead the way toward sustainable community development.