The Engineering Company's Mission in Society
Construction for Early Restoration of Operations at the Kumamoto Plant of the Nippon Synthetic Chemical Industry Co., Ltd




When the Kumamoto earthquake struck in April 2016, a peak seismic intensity of 7 was observed. In the city of Uto, where the Kumamoto Plant of Nippon Synthetic Chemical Industry Co., Ltd., is located, the tremors reached a peak intensity of upper six on the Japanese scale. Damage to tanks, buildings, production equipment, piping facilities, and so on caused manufacturing facilities to stop operating. The Chiyoda Group was asked to quickly restore operation of three lines that manufacture polyvinyl alcohol and optical film, which are the company's main products. Teams were formed to mobilize the Chiyoda Group overall capabilities, including the ChAS & Life Science Project Operations (facility diagnostics), CKS (construction management), and CST (electrical and instrumentation), and we began restoration work in early May while aftershocks were still continuing.
The work started with emergency safety checks and risk determination of structure collapse using 3D laser instruments, after which we implemented repairs on building columns, walls, and framework (fifty locations), inspection and repair of rotating equipment, towers, and vessels (one hundred sixty items), inspection of instrumentation (a thousand items), testing air tightness and making repairs of piping (one hundred twenty packs), and so on. A consistent end-to-end project system was used from surveying and inspection to analysis, planning, and construction. A response team consisting of the members both from a customer and from the Chiyoda Group was formed. Further, thanks to the cooperation of on-site suppliers the restoration of the main lines was completed over a brief period of approximately two and a half months. Thus, responding to the requirements of the customer suffering from the earthquake, we fulfilled our responsibility as an engineering company.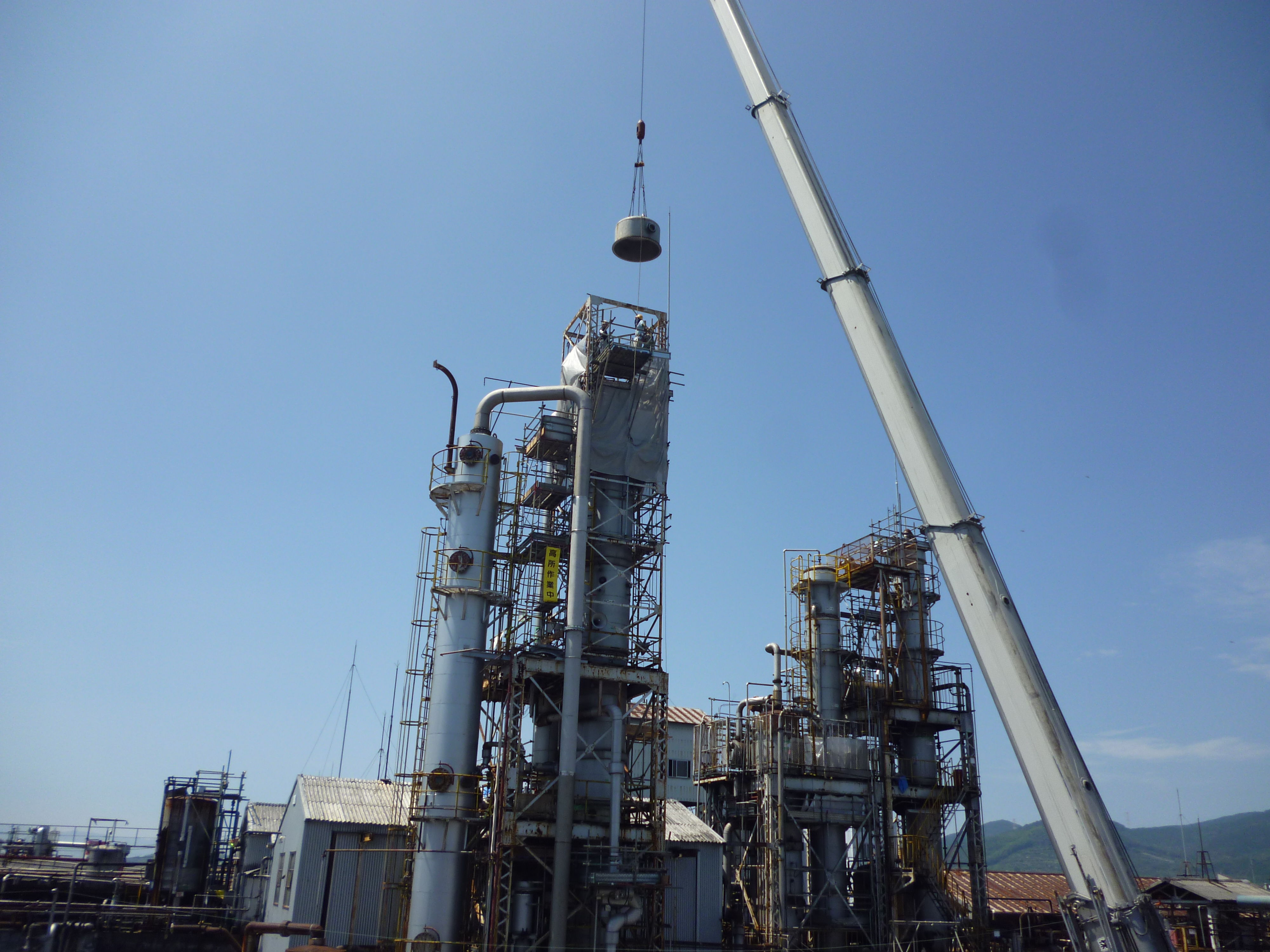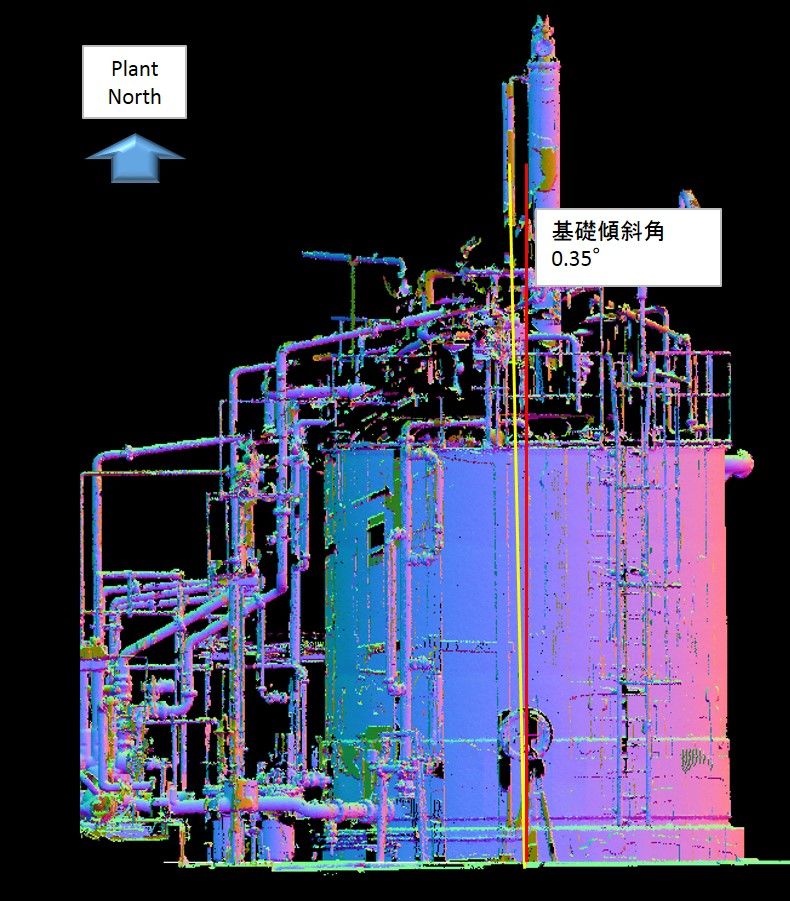 Voice of Employees
Real Feeling of Single team Project Execution with the Customer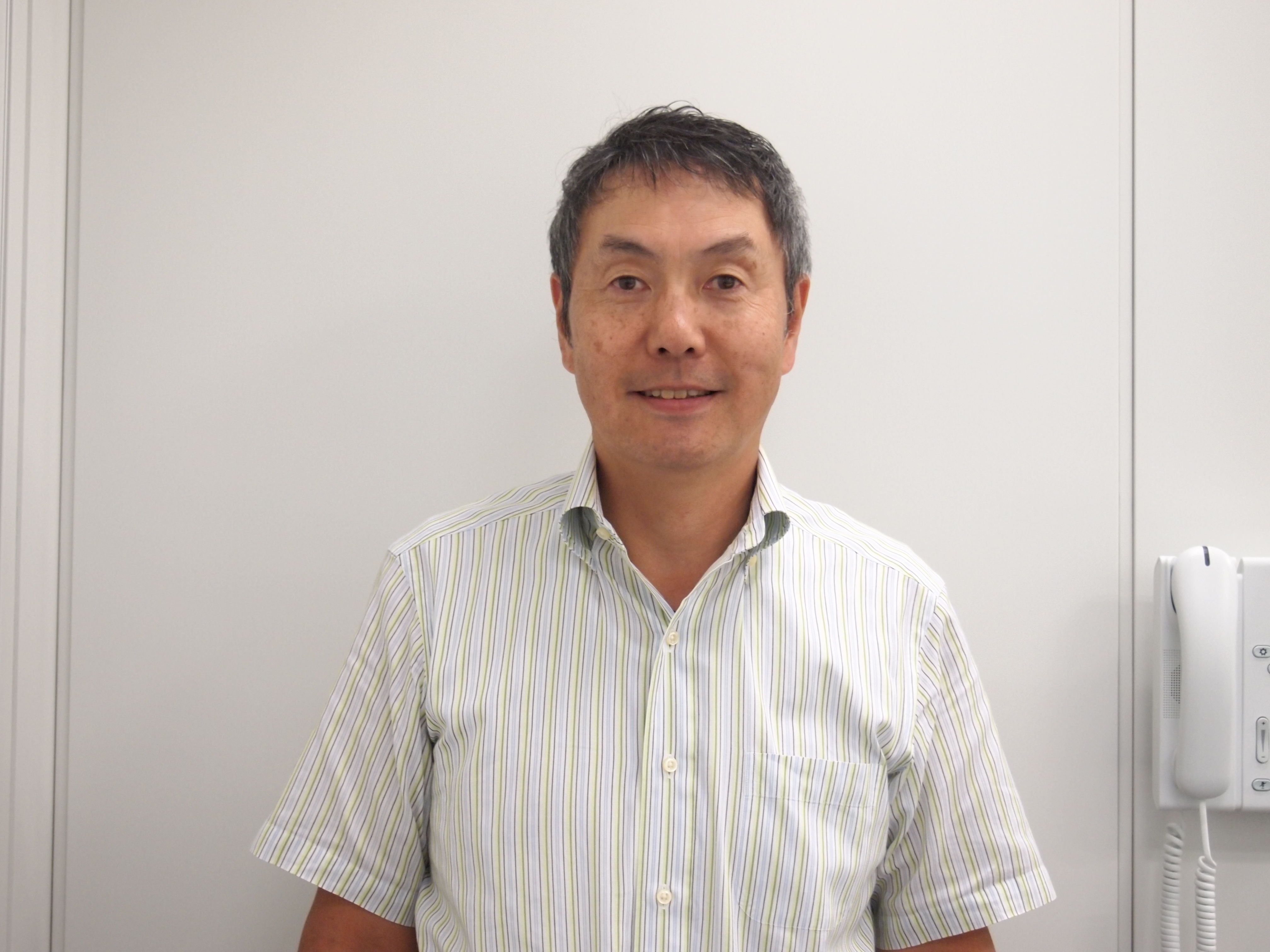 The situation had been unexpected on the customer side, as well, so when the disaster first happened, they did not even have together all of the drawings necessary for us to take measures. We were being pressed to take measures in a situation that did not even give a clear picture of how work should proceed. The Chiyoda Group and the customer formed a single team combining maintenance and operations personnel. In the course of going forward with day-to-day on-site work and formulating restoration proposals, a sense of unity gradually formed with the aim of rapid restoration of operations, and we built strong relationships of trust with customer.
I think that this relationships contributed to the smooth progress of our following project work. Since we had already built relationships of trust that made it possible for the many proposals to resolve problems presented by experts from the Chiyoda Group to be communicated directly to management on the customer side. I think that this contributed to their decision making and the prompt resolution of problems.
Build Relationships of Trust with Our Cutting-Edge FA Control Technology
Nippi Collagen Industries, Ltd. Completion of Construction on Control Systems for Casing Manufacturing Equipment at Fujinomiya Plant


Chiyoda System Technologies Corporation (CST) won the order for construction of control systems at Fujinomiya Plant of Nippi Collagen Industries, Ltd.
In May 2016, the construction of new casing manufacturing plant was successfully completed.
In addition to build the relationships of trust between the client, all the members were united to accomplish the project. As a result, we achieved an accident-free, disaster-free completion. Furthermore, in response to the client's request of making it possible to operate and monitor the adjustment process in the No.2 Plant, newly constructed at this time, to the existing No.1 Plant, we built an FA network and suggested installing programmable logic controllers (PLCs)*1 and touch panels. We also made a number of suggestions, such as an integration of control panels, the adoption of a network with reduced wiring requirements at lower costs, and a calibration efficiency improvement of the load cells*2 on the tanks, as a result of which we built a relationship of unshakeable trust with the customer.
We will continue providing our customers with safe, high-quality industrial plants so that they can produce the best products.
1: Control devices developed as an alternative to relay circuits
2: Load transducers that convert load (force) into electric signal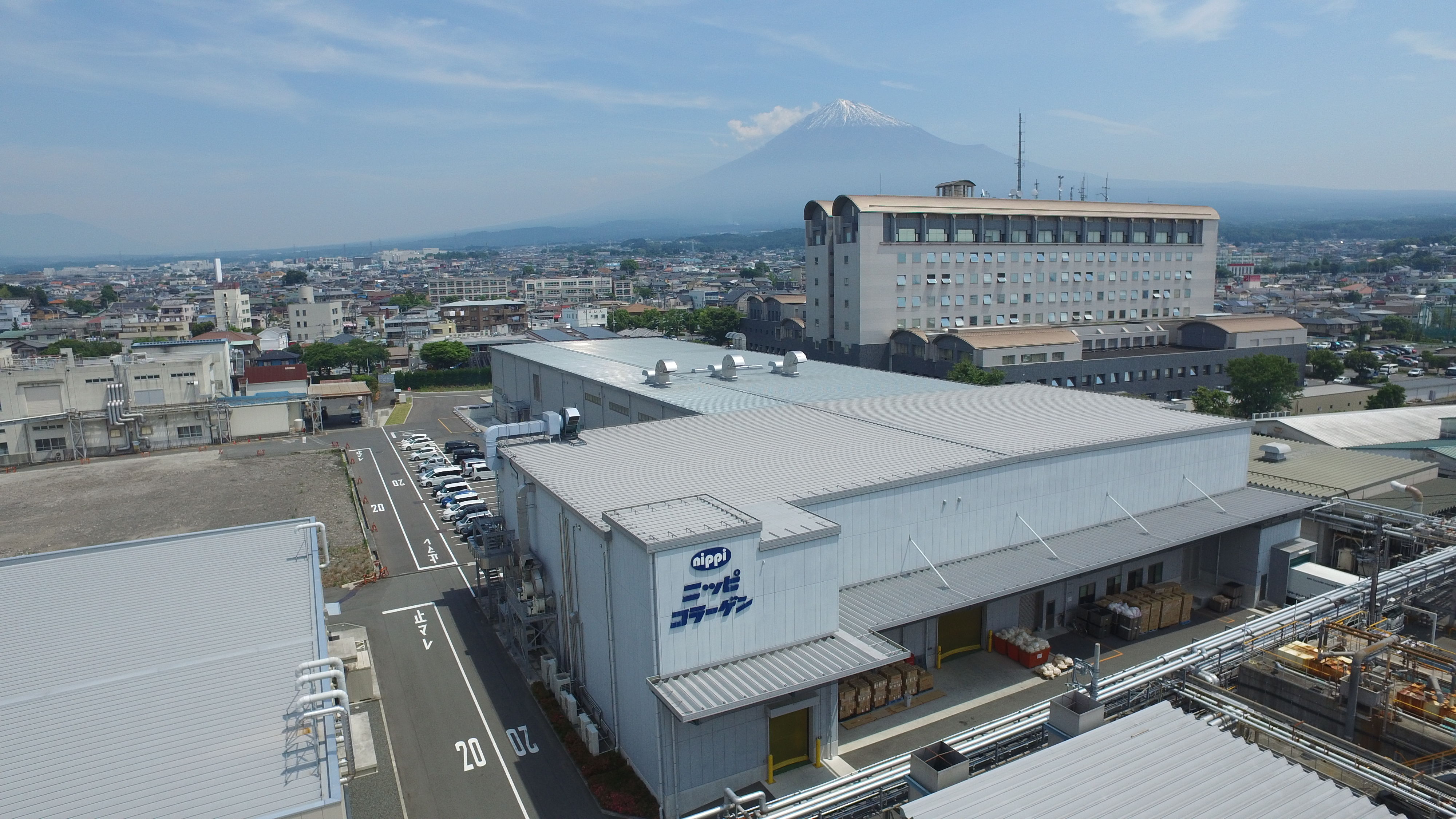 Nippi Collagen Industries, Ltd.
Deputy Manager, Fujinomiya Plant
Mr. Yoshihito Okubo
We Give CST High Marks for Quality of Engineering and Implementation Capabilities
We use collagen extracted from cowskin as the main ingredient to manufacture edible sausage casings.
Our company's relationship with the Chiyoda Group goes back to 20 years or more. During that time, we have successfully carried out a variety of developmental projects. The projects have been centered mainly on new plant constructions.
What impresses us each time is the high qualities of their technical support and ideas, and the abundance of human resources who put them into practice.
This project was no exception. They faced severe conditions, including updating specifications due to changes in the plans and tight delivery date. The Chiyoda Group members, however, think as our company's point of view, and were courteous and flexible in their responses. We are also grateful for the sincerity they showed us in their follow-up.
Added value enhanced by proposals using integrated 3D design technology
New Plant Construction Project for the Seiko Eiyo Yakuhin Co., Ltd.




Chiyoda TechnoAce Co., Ltd. (CTA) won the order to build a new plant for Seiko Eiyo Yakuhin Co., Ltd., which is a pharmaceutical contract manufacturing organization (CMO). We completed construction in March 2016.
We implemented this project by applying our integrated 3D design technology to construction drawings created by a subcontractor during the construction stage. The manufacturing areas in a pharmaceutical plant are clean rooms. Since these involve air conditioning equipment for managing room pressure, temperature, and humidity, as well as a great deal of piping for manufacturing water as well as ducts and piping involved in production, there have commonly been issues in coordinating the use of ceiling space. What we did, therefore, was to integrate the 2D drawings with 3D drawings created before starting construction. This allowed us to visualize the fit of the various equipment and facilities. Then we held coordination meetings where the customer, CTA, and cooperating contractors could confirm issues and make corrections to the design.
In this way we were able to closely approach an optimal facility building plan from construction to operation. The 3D drawings that had been examined were used as a construction standard by making them viewable and shareable in real time by workers and so on. This also made it much easier to represent the operability and maintainability of facilities and equipment in visual form. Furthermore, since work on construction was begun after issues had been resolved, redundant work by cooperating contractors was eliminated, and not only was better communication achieved with the customer and cooperating contractors than before, but the amount of work needing to be redone was reduced, construction time was shortened, and so on. These results made it possible to increase the added value to a greater extent than previous construction methods.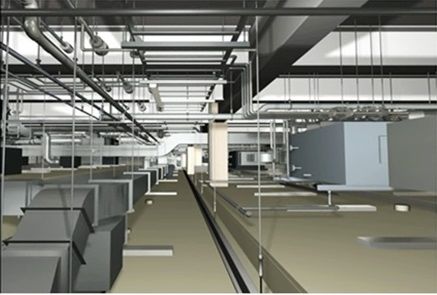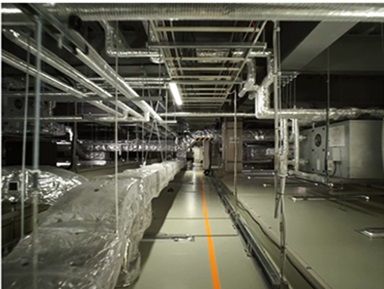 Comments from the Client
We are Greateful for CTA's Outstanding Project Execution and Technology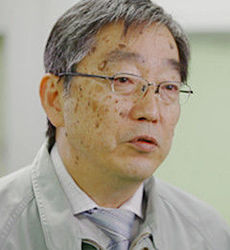 Seiko Eiyo Yakuhin Co., Ltd.
Director & General Manager, Production Headquarters
Mr. Takahiro Yamaguchi
The use of integrated 3D drawings struck us as an excellent technique for formulating plans that provide an image of the completed work even during construction of a plant, in the same way as the technique generally employed in the pharmaceuticals manufacturing sector, of drafting a master plan in advance and then executing design qualification (DQ). The design created in advance can be confirmed in 3D so that adjustments can be made for problems prior to construction, and as a result, costs can be reduced. Chiyoda TechnoAce's idea for this approach was excellent, and it solidly addressed the need not only for quality control and safety management by each cooperating contractor, but also for progress management. This approach also realized in thoroughgoing management of each separate element of construction, such as building construction, equipment installation work, and so on. This project allowed us glimpses of Chiyoda TechnoAce's superb technology, and we are extremely satisfied with what we have seen.
Establishment of "Biopharmaceutical Technology Development Office" "Regenerative Medical Technology Development Office"




With the increase of the average life span and the economic development of emerging economies, the society's expectations of more effective and safer medical care, medical technology and the related products are getting higher. The Chiyoda Group has been contributing on developing the fields of health care and life science through engineering and constructing advanced pharmaceutical plants for pharmaceutical companies to date. Further, the Chiyoda Group has established the "Biotechnology Development Office" and "Regenerative Medical Technology Development Office" in its Koyasu Office・Research Park to reinforce the technical capabilities in these fields and to provide better services to pharmaceutical companies and society. "Biopharmaceutical" is a medicinal product made from proteins, represented by antibodies, by biotechnology, and its market is growing remarkably. "Regenerative medicine" is a new medical technology aiming at artificially regenerating or reconstructing parts of the body that lost its function by using iPS cells and the like.
These are expected to be effective against malignant tumors (cancer) and neurological diseases (dementia) etc. which had no effective treatment so far, and active research and development are undergoing at pharmaceutical companies and research institutes.
We have been acquiring the data and developing technologies required for manufacturing new medicines and medical technologies using the cell culture equipment and latest analytical instruments, and been collaborating with pharmaceutical companies and research institutes in promptly and safely putting such new medicines and medical technologies on the market.