Development Project Initiatives on the Northernmost Energy Frontier
Yamal LNG Project Achieves Successful 1st Cargo Loading in 44 Months






Chiyoda has been participating in the construction of Yamal LNG Plant project in Yamalo-nenets Autonomous Region, Russia, as a member of the joint venture (JV) led by TechnipFMC and with JGC and Chiyoda since 2014 to engage in constructing a utility area of the Plant. This is the world's first LNG plant in the Arctic Region comprising three (3) LNG trains that will produce 5.5 million tons per each train annually. Through this project, the robust teamwork has been required to cope with various challenges specific to the severe construction site conditions in the freezing cold. Under such circumstances, we have achieved the 1st-Drop product of Train-1 in November 2017 and the 1st-LNG Cargo in December 2017 respectively in 43 and 44 months from the start of this project. In the construction, 142 modules were fabricated at various locations in Asia and a meticulous control was required for a large amount of equipment and materials to be shipped to the construction site, including the handling of more than 2,700 containers in the -57 ℃extremely cold. Furthermore, despite the harsh on-site duty rotation, JV has been able to prevent troubles as much as possible by proceeding with works in a flexible manner without any sectionalism and building up a close communication network.
In addition to the above site work, a great deal of support from the client, all the seamless efforts of members at the headquarters, JV partners, and suppliers as well as subcontractors that well responded to our various requirements, have combined and led the utility area Chiyoda undertook to successfully start its operation in 41 months. The experience in this project is going to expand new options and possibilities for project execution in future. Together with the client, this early completion of the world's first LNG plant on the northern most Arctic Region has made a great contribution to the stable energy supply.
Now, Chiyoda is continuously playing a role of the JV member and aiming at completing the 2nd-train and 3rd-Train respectively in 2018 and in 2019.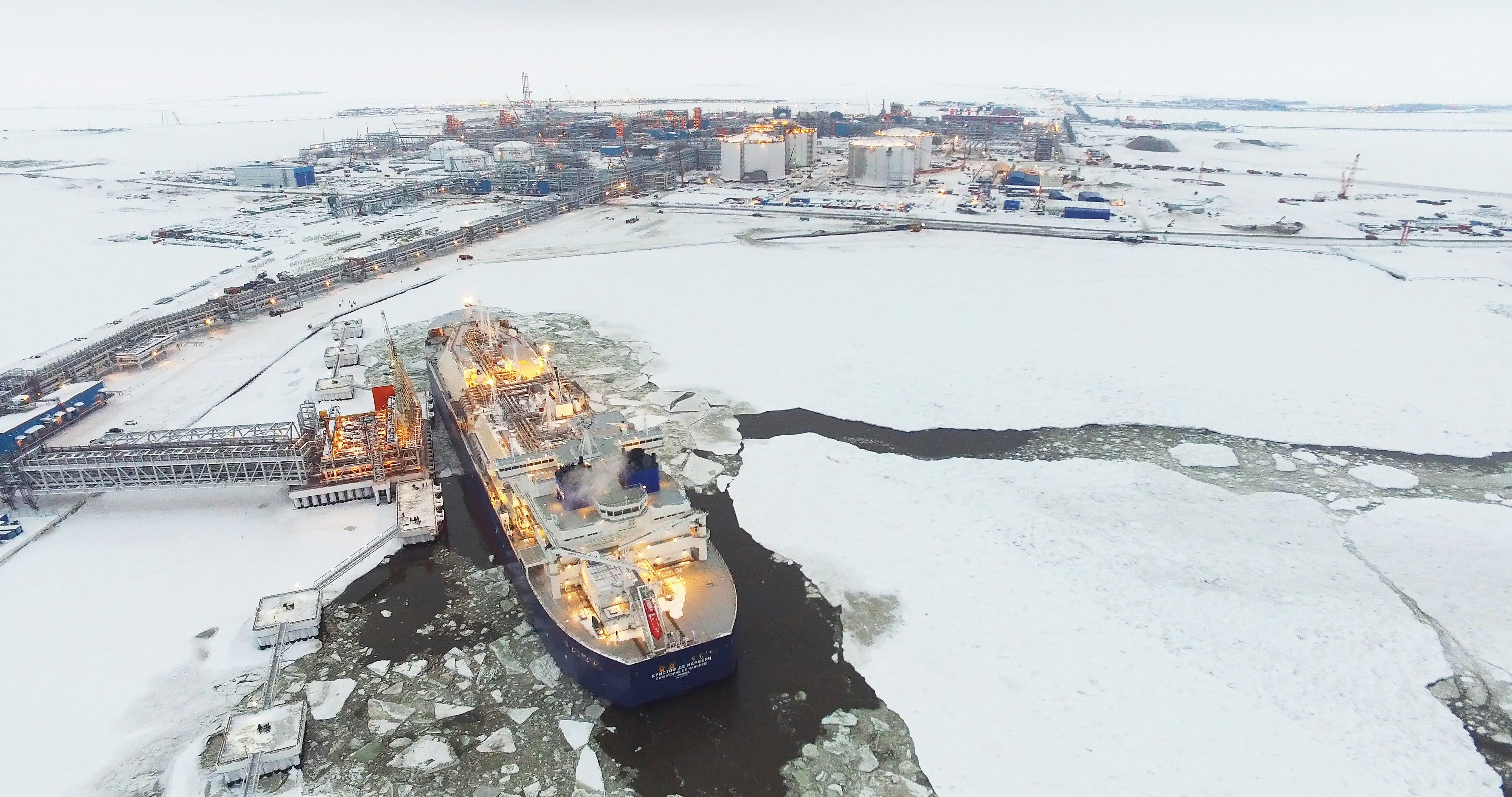 Effective Use of Energy by Facility Renovation Work in Line with the
Demands of the Times for Sustainability
RFCC Unit Regenerator Cyclone System Renovation Work








Chiyoda conducted renovation in conjunction with scheduled maintenance at the Yokkaichi refinery of Showa Yokkaichi Sekiyu Co., Ltd., in 2017. The work was done on the regenerator cyclone system (for centrifugal separation of catalyst), which was integrated with the column top portion of the RFCC unit* we had built in 1996. This was a partial renovation of a regenerator that is 16 m in diameter, the largest such FCC unit-related regenerator in Japan, and we had been conducting a study of the job since 2012 in order to realize safe and efficient work under demanding conditions. In addition to resolving problems on the technical side, we took steps to shorten the construction period and reduce costs. Working in cooperation with Group companies, we also collaborated very closely with the customer and successfully completed this highly difficult cyclone system renovation work without any accident or disaster. Going forward, the Chiyoda Group will work together as one and join with our customers in contributing to the effective utilization of resources and aiming to develop sustainably dwellable communities.
* Residue fluid catalytic cracking unit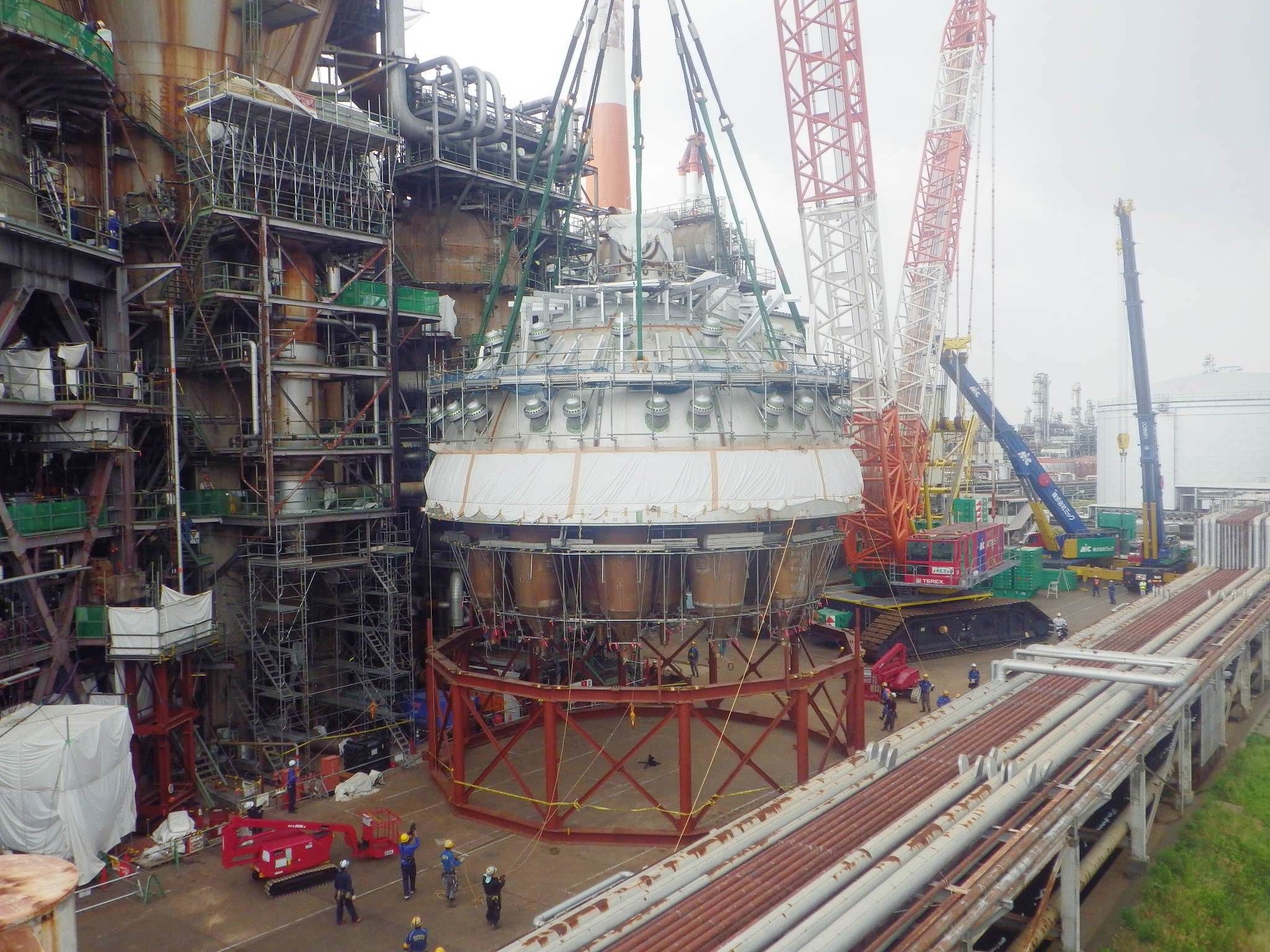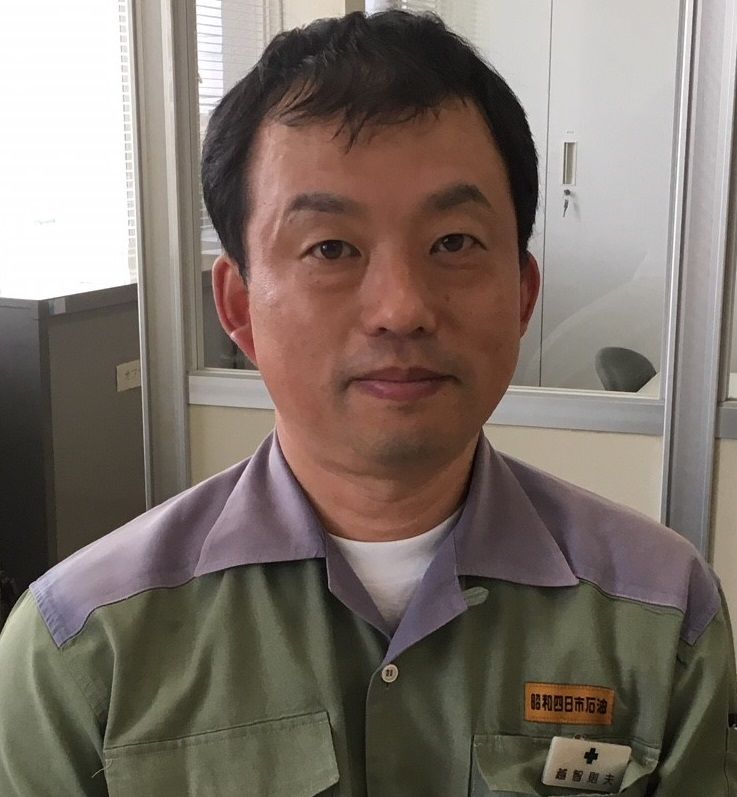 Showa Yokkaichi Sekiyu Co., Ltd. Yokkaichi Refinery
Manager Electric Instrumentation and Machinery Section Engineering Department
Mr. Norio Ochi
I think that a major factor in the successful execution of this project under very demanding conditions was that we were fortunate in our members. Thanks to the fact that appropriate specialists were assigned to us from the preparatory stage, the people in charge on the Chiyoda side and on our side got together face to face to examine the various challenging issues that came up and deal with them. Therefore we were able to take steps for a speedy and appropriate resolution of the issues. It was also good that we had built up an excellent relationship with Chiyoda through other projects in the past, so we were able to move ahead smoothly with the examination of matters. Our company's mission is the stable supply of petroleum products. The FCC is an extremely critical unit, in making gasoline or chemical products. It was a great boost to the confidence of our company's employees to see how this renovation work was carried out to completion, without any disaster and any quality defects, during scheduled maintennce in a very complicated location. What we expect Chiyoda to do is to carry out advanced plant engineering. I hope that in the future as well Chiyoda will continue handling this difficult work with that high level of safety management, quality management, and progress management. I also hope that Chiyoda will pass on the experience and knowledge from this job to younger engineers, as well, and also bring us new suggestions.
Developing Industrial Infrastructure by Providing High Performance Products
Completed Construction of Specialty Chemicals Manufacturing Facility at Mizushima Plant of Mitsubishi Gas Chemical Co., Inc.




Chiyoda Kosho Co., Ltd., was awarded the contract for construction of a specialty chemicals manufacturing facility at the Mizushima plant of Mitsubishi Gas Chemical Co., Inc., and completed the construction in October 2017. Construction methods to enable smooth onsite operation in the cramped site area were proposed and a HAZOP* study was conducted. Results were incorporated in the detailed design and thoroughgoing measures were taken for safety. Process meetings were also held at which finely tailored process and construction adjustments were made with the customer, and construction was successfully completed without any disaster and accident. The specialty chemicals to be produced at this facility will be used in coatings and plastics, with the feature of performance dramatically enhanced by comparison with conventional products. Sales of these products will be expanded on a global scale, leading to development of industrial infrastructure.
* Hazard and operability study: A method that was developed to identify process risks. Its purpose is to identify potential risks, evaluate their impact and results, and devise necessary safety measures.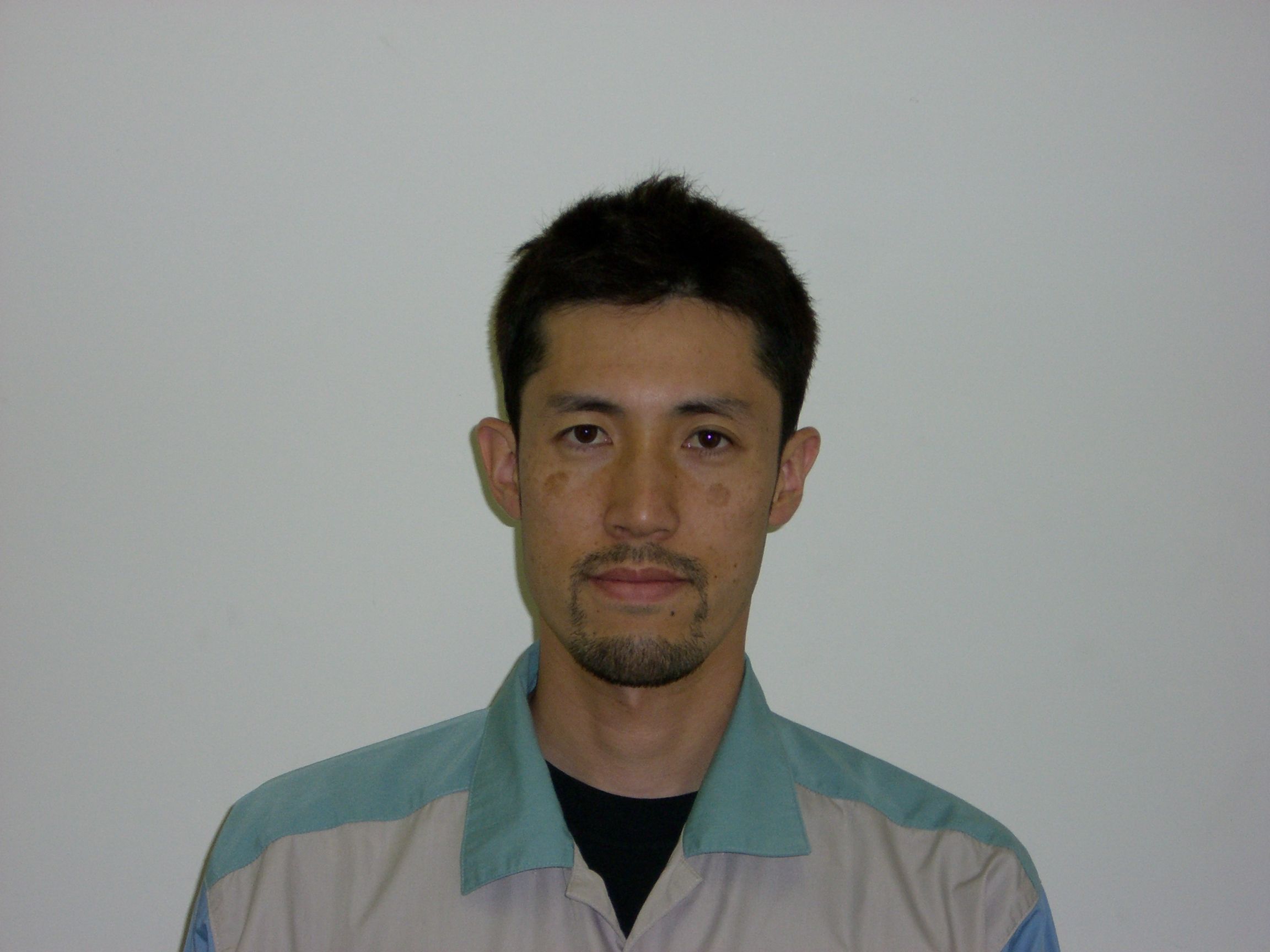 Mitsubishi Gas Chemical Co., Inc.
Senior Project Leader Mizushima Plant Research and Technology Division
Mr. Akira Katsume
In addition to their record of performance in our plant site, Chiyoda also has a record of performance with maintenance at facilities adjoining to the site, and their thorough familiarity with the area environment led to their being awarded the contract. The present construction took place under harsh conditions, and we are grateful that Chiyoda addressed our requests to the utmost, gave us suggestions, and completed the construction on schedule without accident or disaster.
The Mitsubishi Gas Chemical Group vision calls for the 'creation of value that can be shared with society.' To realize this, it is essential that we make our contribution by providing chemical products with the functionality demanded by society, in a timely manner. Going forward, we hope that Chiyoda Kosho Co., Ltd., will continue making use of their safe management capabilities, technological capabilities, and onsite capabilities so that together we can go on contributing to the sustainable development of society.