C-Safe is Chiyoda's company specific safety program, consisting of management systems and behavior improvement techniques.
The program follows a pragmatic approach to manage safety with due consideration to fluctuating global demands where we cannot always rely on conventional theories.
C-Safe applies best in class methodologies to enable us to cope better and do that with enthusiasm and resilience when faced with challenges and ad-hoc situations.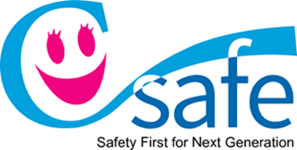 We are on a Safety Journey, applying our C-Safe Program that underpins:
Clear leadership expectations (comply, respect and intervene)
Clear communication to our personnel on a regular basis – demonstrating that Safety is a core value
Beliefs (that all incidents are preventable)
Measuring leading indicators and investigate all incidents including near misses to prevent recurrences
Promoting a "just" reporting culture
Continuously training all our personnel to ensure a working environment where we see each other work safely, resulting in our families seeing us returning home with no harm
Supporting the global "Building Responsibly" initiatives that serve as the industry standard on worker welfare so that competitiveness is not at the expense of the worker