The Chiyoda Group's Corporate Social Responsibility (CSR)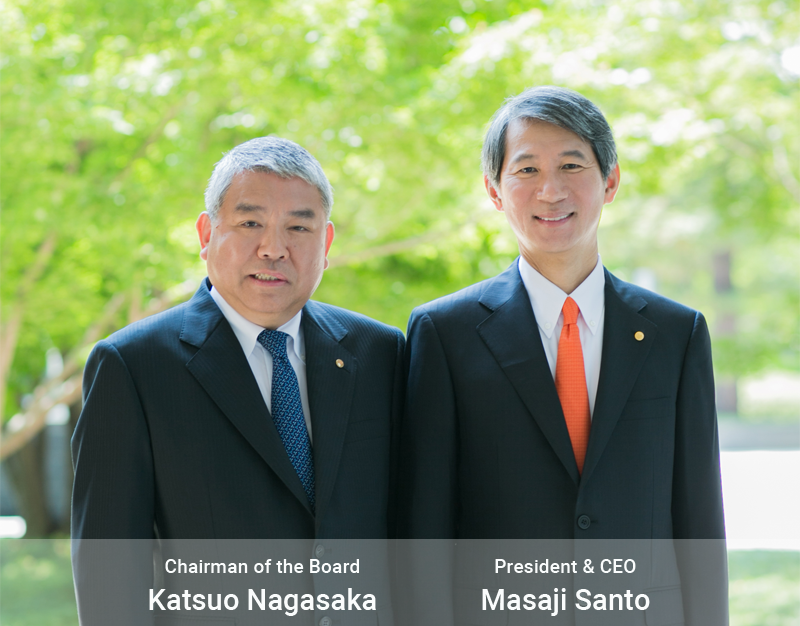 Corporate philosophy
Enhance our business in aiming for harmony between energy and the environment and contribute to the sustainable development of a society as an integrated engineering company through the use of our collective wisdom and painstakingly developed technology.
The Chiyoda Group's Backgrounds as a Social Entity
Chiyoda Corporation was founded in 1948 for the purpose of contributing to society through engineering, making excellent use of its sophisticated technologies. It has since been engaged in the engineering and construction of plants and facilities such as in petroleum refining, gas processing and petrochemicals, contributing to the development of industry in Japan. We have also made forays into countries in the Middle East and Asia, where we have also been striving to contribute to the development of society with our refined technical capabilities by providing each region with infrastructure tailored to the needs of the times and the regions. In those backgrounds, we have consistently continued engineering operation based on the core of our corporate philosophy of "harmony between energy and the environment."
The Chiyoda Group's Corporate Social Responsibility (CSR)
Recently, the global requirements for corporate social responsibility (CSR) have changed significantly. As corporate activities become increasingly globalized, new demands are emerging for the resolution of social issues such as respect for human rights, the correction of inequality, environmental preservation and anti-corruption. To address these issues, expectations are growing for the business sector and its resources. The goals and directions to be followed by companies are shown through the Sustainable Development Goals (SDGs)*1, adopted by the United Nations in the year 2015, and the Paris Climate Agreement, in which the international community agreed to aim for a carbon-free world as a measure to combat climate change. As shown in our corporate philosophy and CSR visions, commitment to UN Global Compact*2 joined in 2012, there are many areas in which our technologies and human resources could resolve these issues.
We believe that we can satisfy these requirements through the Chiyoda Group's CSR activities to contribute to the creation of a better society by having a correct understanding of the requirements of the times and our stakeholders and making efforts to solve social issues through engineering.
To Achieve Our Ultimate Goal of Becoming a Reliable Company
As our corporate activities have been increasingly global in scope, we are dedicated to developing the circumstance in which employees as well as other stakeholders such as customers, business partner and local communities can participate and play an active role, regardless of their gender, nationality, age or religion in a spirit of respecting human rights, above all.
In addition, Chiyoda Corporation made the transition to a "company with the audit and supervisory committee" in June 2016 based on the Corporate Governance Policy, seeking to increase the fairness and transparency of business management and make decisions more promptly. Through this action, we have further enhanced our corporate governance system by appointing three independent outside directors. As a group, we will solidify the foundations for our operations and work on the medium-tern management plan starting on the fiscal year 2017 to contribute to a sustainable society.

Chairman of the Board Katsuo Nagasaka
President and CEO Masaji Santo

August 2017


1: SDGs are a set of global goals to be achieved by 2030, adopted at the UN Sustainable Development Summit in September 2015. They are common goals for the international community, consisting of 17 goals and 169 targets, for both developed and developing countries to tackle to eradicate poverty and realize a sustainable world.


2: UN Global Compact was announced by then UN Secretary-General Kofi Annan in an address to the World Economic Forum held in 1999. It is a principle-based framework for businesses, stating ten principles in the areas of human rights, labor, the environment and anti-corruption. Chiyoda has signed up in UN Global Compact in 2012.