United Nations Global Compact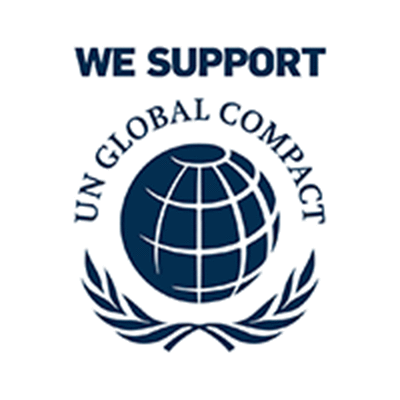 In November 2012, Chiyoda signed up to the United Nations Global Compact (UNGC), a voluntary corporate responsibility initiative established by the United Nations in 2000. In expanding its global business, Chiyoda has established a Code of Conduct in line with its "Energy and the Environment in Harmony" corporate philosophy and, as an endorser of the ten UNGC principles in the four fields of human rights, labor, environment and anti-corruption, Chiyoda fulfills its responsibilities as a good corporate citizen and contributes to the sustainable growth of society.
SNAM Sustainability Index
Since 2016, Chiyoda has retained its position as a constituent of the SNAM Sustainability Index managed by SOMPO JAPAN Nippon Asset Management Co Ltd (SNAM).
The Sustainability Index, which SNAM launched in August 2012, is a socially responsible investment (SRI) product for pension funds and institutional investors to invest broadly in companies with high ESG evaluation ratings. The Chiyoda Group will continue to promote open communication with stakeholders and, by resolving issues through advanced engineering, contribute to a sustainable society.