Simulated Experience Training of Dangerous Situation with Clients and Partners




Chiyoda Kosho Co., Ltd. has developed simulated experience training of danger situation, and executed with clients and sub-contractors in the construction site.
To protect labor incidents in the site, raising awareness of danger is important and key to realize the Zero Incident". In this training participants experienced near-miss situation of construction work and analyze how it occurs by themselves.
In the feedback report in past 3 years, most of participants satisfied this program and more than 80% answered that awareness for the dangerous risk has been raised to more sensitive in construction work.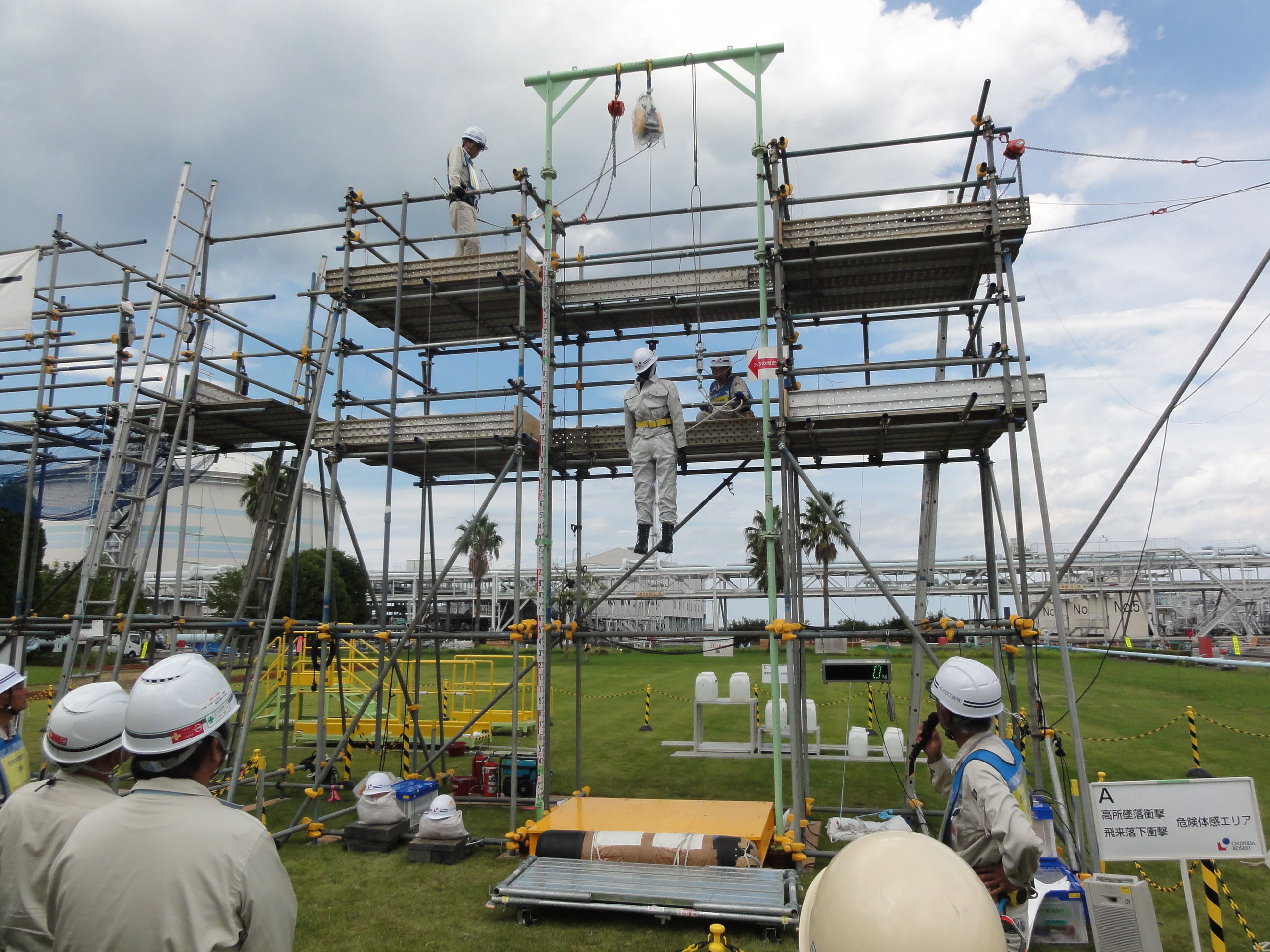 Use of Diverse Human Resources






An engineering company's assets are its technology and human resources. We believe in the use of diverse human resources as one of our management strategies alongside work-life balance for group employees, and we aspire to further advance and enhance our human resources.
Through this use of diverse human resources, we aim to further advance our international competitive edge and build an organization that is flexible in the face of change, which can proactively accept new values and changes on an individual level.


Employee data as of March 2019
(Chiyoda Corporation)
Number of woman employees
248
Number of non-Japanese employees
63
Number of employees with disabilities
19
Voices of Employees
Polishing My Catch-Up Abilities on a Daily Basis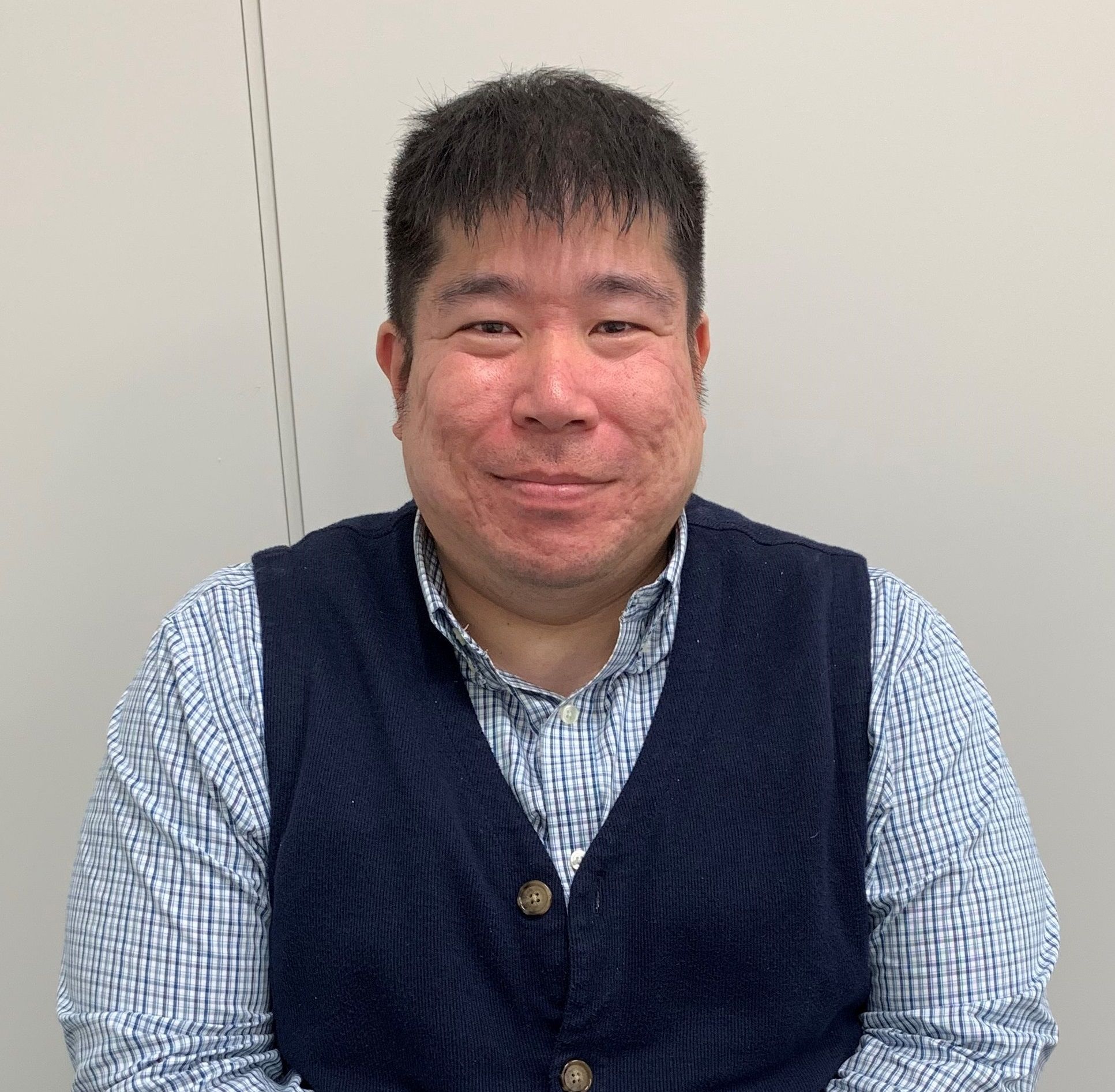 Polishing My Catch-Up Abilities on a Daily Basis
I was lucky to become a mid-career hire in October 2018. Since I serve as the secretary to the Division Director, I often have to make schedule arrangements for business trips or excursions or set up meetings with people both within and outside my department. I try to keep my eyes sharp and immediately catch what the other person wants, but I'm constantly aware that I still have a lot to learn in terms of "catch-up abilities."
Since being hired, I've gradually gained perspective on operational and management methods in the department through a variety of tasks, so I want to work with my superiors and the other people in charge to make improvements and support freedom of action for the sales staff. That is my goal.
I want to build better relationships while communicating with a diverse cast of people, in order to increase acceptance for others with physical disabilities that require wheelchairs.
Voices of Employees
It Is Only Natural That Chiyoda Corporation Will Bring in Countless People to Provide Clean Energy Worldwide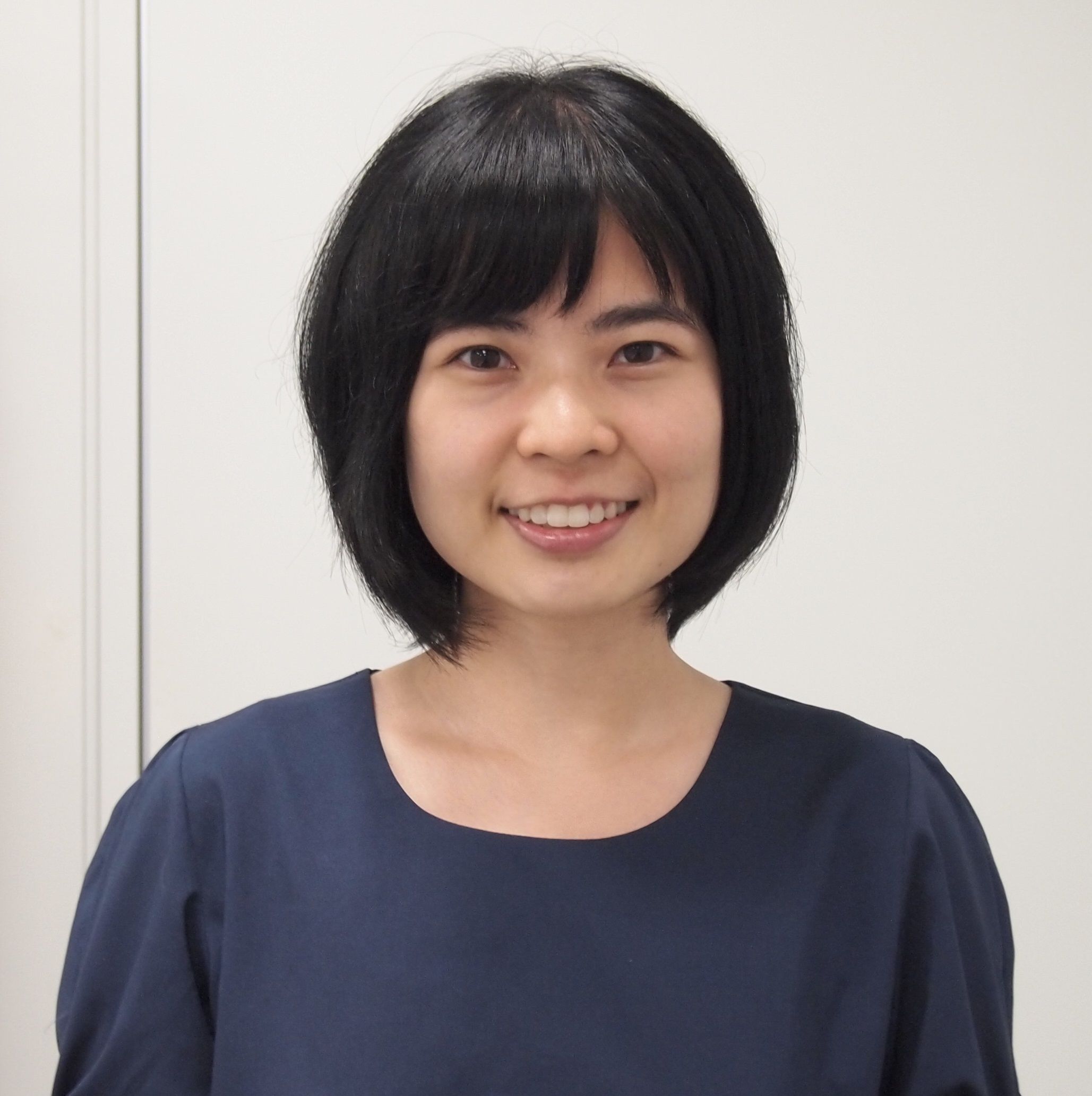 I work in the Gas and LNG Process Design Department, and our daily efforts are focused on the goal of creating plants and bringing LNG to people worldwide through cooperation with all departments, customers, licensers, vendors, and countless others. It is natural for a lot of people to be involved with these large projects, and while that includes people from diverse nationalities (I myself am looked upon as a foreigner by the people around me), I have never felt any issues due to our different genders or nationalities. Instead, this workplace environment is natural at CHIYODA, and those around me demonstrated with their attitudes and work how to accept others for their motivation and abilities, regardless of gender or nationality.
I think that as a company member, this is how I contribute to the creation of a sustainable society, both in terms of environmental and energy issues, and in terms of equality across gender and nationality.
Human Rights Initiatives through the Project Execution


Chiyoda issued Human Rights Policy in September, 2018 as a management commitment for the respect of human rights by integrating of our human rights concepts included in the Code of Conducts and Employer's Practical Guide and some global initiatives. In the execution of EPC project, Chiyoda is paying attention to the human rights of stakeholders including regional communities as follows;
Children Human Rights
Chiyoda is doing its project activities all over the world, and protection of children's human rights is common requirement in global society. In this respect, Chiyoda observing related local laws and regulations and to confirm how subcontractors and vendors observe human rights requirements as elimination of child labor, forced labor and discrimination etc., (in the inquiry registration process).
Employee Safety and Community Human Rights Considerations by Armed Security
For the enhancement of safety for the employee to be assigned in the project site, Chiyoda implements thorough local surveys before the site work is started. Depends on the results of those surveys, Chiyoda needs to deploy armed security guard under the local laws and regulations. In addition, Chiyoda only uses the service providers which not only comply with local law, regulations and international law, but also support international agreements such as "UN Global Compact" and "Voluntary Principles on Security and Human Rights".
Employee Human Rights
We have always worked to prevent harassment in our operational areas both within Japan and abroad. We have established and operate under the group consultation reporting system intended to detect and prevent and remedy violations immediately.
Promotion of Diversity




The Chiyoda Group have been proactively continuing every effort to create a corporate culture and working environment where the diversity, individuality and characters of employees are respected and employees are motivated to vividly work irrespective of sex, nationality age, religion, etc. This is based on our belief that a variety of perspectives gained through promoting the diversity will increase the organization's strength of being flexible and coping with various situations.
Promote Female Advancement
As a part of those promotion of diversity, to ensure further optimization of the Group's activity, the Group established practical plan named "activity plan to promote of female advancement" following set up the law of promotion of female advancement.
With the aim of increasing the proportion of females ratio for employment of new graduates to be more than 25% by 2020, in addition to the creation of places for female employees who will be the next generation in various occupational environments due to changes in times and changes in society We will promote internal reform to maximize the ability of people.
We will widen the door to women widely, and we will build an environment where female employees working there will continue to work long regardless of various environmental changes.
Activity of a Task Team aimed at Changing the Employee's Mentality
Chiyoda Group highly respects the diversity and individuality of employees and their personalities. We are making efforts to create a supportive environment, provide assistance and change the employees' mentality to help them make the most of their potential in the workplace regardless of gender, nationality, age or religion.
As part of the efforts to promote diversity, Chiyoda is engaged in two major activities. One of them is a task team aimed at changing the employees' mentality about female participation in the workplace. The task team, formed in 2014, gathers and exchanges information and organizes lectures by outside lecturers. The team is seeking to build a corporate culture and a system that enable women to fulfill their potential without depending much on their own efforts, supervisors' decisions, the working environment or the atmosphere. The team provides not only female but also male employees with a chance to review their ways of working in the light of development and advancement of women in the workplace.
Women's Empowerment Principles (WEPs)
We participate in the Women's Empowerment Principles (WEPs) subcommittee sponsored by Global Compact Network Japan, set a theme based on "Women's Empowerment Principles" and discuss with the participating companies. We are promoting diversity efforts as a company, including feedback of contents discussed at the subcommittee as materials for internal education.
Health and Productivity Management initiatives




We have established an execution system to promote Health and Productivity Management and have implemented health management measures related to maintaining and promoting the health of employees.
Health and Productivity Management promotion system
The Chairman & CEO of Chiyoda Corporation has taken office as Chief Wellness Officer and a Director in charge of the Human Resources Division has been appointed as the Chairman of the Health and Productivity Management Promotion Committee which deliberates, approves, verifies, and evaluates health management measures. The Human Resources Department and the Health Management Center work together with health insurance union and labor unions to formulate and execute health management measures.
Health management measures
We implement the following health management measures to maintain and promote employee health.
1. Thorough health checkups and subsequent measures
 ・100% health checkup consultation rate  
 ・Improve the rate of cancer screening consultations subsidized by company  
 ・Thorough recommendation of consultation to employees subject to specific health guidance  
 ・Thorough recommendation of consultation to employees subject to follow-up measures based on medical checkup results  
 ・Conduct health guidance for middle-risk employees with lifestyle-related diseases
2. Mental health measures
 ・Stress check consultation rate 90% or more
 ・Setting of stress interview options for high-stress employees (Occupational physician or external counselor)  
 ・Improvement of work environment by group analysis results of stress check  
 ・Checking the degree of fatigue accumulation for employees who worked long hours  
 ・Establishment of a free telephone consultation service outside the company
3. Measures to reduce presentism  
 ・Conduct of sleep improvement seminars  
 ・Conduct of eating habit improvement seminar  
 ・Reduce employees who skip breakfast  
 ・Introduce smart meal lunch  
 ・Massage and acupuncture treatments by a company-resident health keeper  
 ・Provide various health information on a website for employees
4. Women's health measures  
 ・Conduct specific medical examinations incorporating gynecological cancer screening (Breast cancer, cervical cancer)  
 ・Provide menstrual leave and morning sickness leave as special leave
5. Smoking measures  
 ・Reduce the smoking rate of employees (15% or less)  
 ・Implement a smoking cessation support program (half of the cost will be paid by the company)  
 ・Implement nicotine replacement measures to achieve smoking cessation during working hours
6. Health promotion measures  
 ・Provide exercise opportunities for all employees (softball tournament, bowling tournament)  
 ・Subsidize activity costs for in-house sports clubs (19 clubs in total)  
 ・Provide employees with discount tickets that can be used at external sports clubs, etc.