20th World Petroleum Congress
Information Dec 21, 2011
There were more than 500 exhibitors from 45 countries present at the Exhibition.
Chiyoda set up its booth focusing on the main theme, "Innovation for Energy Solutions".
We demonstrated our extensive achievements, future developments in refinery/gas value chain projects, and our new field of business including renewable energy such as photovoltaic (PV) and concentrated solar power, hydrogen supply chain concept and next-generation water circulation systems, etc.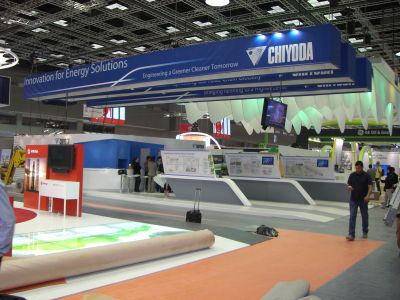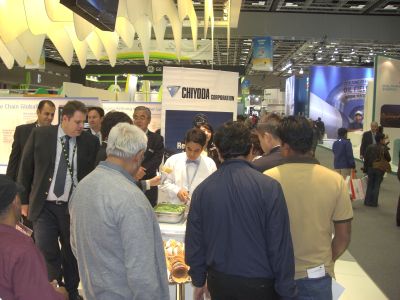 Chiyoda Booth                  Green Tea Ice Cream