ENVIRONMENT-CONSCIOUS ACTIVITIES IN PROJECT EXECUTION
Environmental Proposals / Green Procurement




Chiyoda approaches the design, procurement and construction stages of every project with consideration for the nvironment. Improving on the plans provided by our clients and proactively engaging in environmental proposals, we aim to construct plants with a lower environmental impact.
Over the past five years we have submitted an average of 319 proposals annually. In 2016, 221 proposals were accepted by our clients. Our project procurement operations are implemented on our green procurement guidelines based on the Ministry of the Environment's Green Purchasing Law so that we utilize construction materials and construction methods with less of an environmental impact.


ENVIRONMENT-ORIENTED PROPOSALS IN 2016
Site preparation plans that minimize surplus soil generated after construction
Adoption of energy-conserving, low-noise equipment
Pier design optimization plans to reduce jungle Deforestation
GREEN PROCUREMENT
Use of portland blast furnace cement (material designated under the Green Purchasing Law)
Use of base coat paint (anticorrosive) (material designated under the Green Purchasing Law)
Use of EM electric wires and cables (eco-friendly material)
Plant heat utilization for Snowmelt water




To install a snow melting system to an expansion project of a plant located in a snowy region of Japan, we utilized the cooling water returned from the plant, being used to cool condensers, agitators and pumps inside the plant. Well water (Inlet: 15 degrees C, Outlet: 20 degrees C) is used to cool the equipment at the plant. Since the maximum flow rate of the well water is 700L/min, reuse of only well water could sufficiently meet the specifications of the snow melting system (snowmelt area: 3,735㎡, flow rate: 440L/min). Moreover, by using the returned water which was once heated in the plant, we were able to realize an efficient snow melting with less water. (Raising sprinkling water temperature from 15 degrees C to 20 degrees C can reduce the volume of sprinkling water by 25 percent.)
Motorization project of Recycle Gas Compressor with Variable Speed Motor for Seibu Oil




We were awarded a motorization project of RDS (Residue Desulfurization System) recycle gas compressor with variable speed motor by Seibu Oil Company Limited for their Yamaguchi Petroleum Refinery, we adopted a variable speed motor driven compressor instead of the existing steam turbine driven compressor. Big motorization project for RDS recycle gas compressor that handles high pressure gas with a wide range of Molecular Weight is the first time for both the client and us to undertake. The use of electricity generated in high efficiency by base load power plant generally results in an energy saving, thus this motorization is expected to achieve the energy saving equivalent to 3,240kl/year of crude oil (or, equivalent to 8,486ton/year of CO2). We believe that it is our value and mission to continue providing valuable plants engineered based on our cutting-edge expertise and technologies.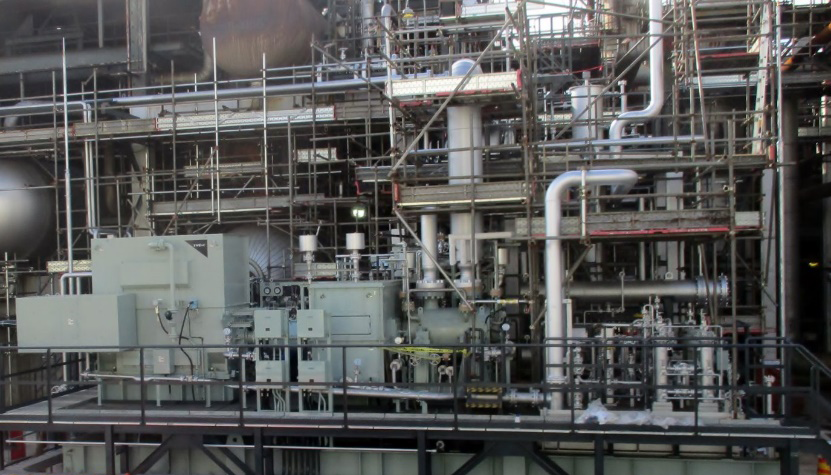 Participating in the Japan Business and Biodiversity Partnership






Chiyoda Group is participating in the Japan Business and Biodiversity Partnership. Our aim at "harmony between energy and the environment" defined in our corporate philosophy has something in common with the Vision 2050 "Living in harmony with nature" adopted at the Convention on Biological Diversity (COP10).
Chiyoda Group is making the efforts below for conservation of biodiversity.
(1) Efforts in the business operations
Steady supply of environmentally friendly LNG and renewable energy
Carbon management toward low carbon society
Optimizing energy consumption, detoxifying, reducing and recycling emissions and waste
Development of eco-friendly technologies
Reducing the environmental impact on and around construction sites

(2) Efforts by CSR activities
Reducing the environmental impact on and around construction sites
A member of Kanagawa Green Trust Foundation
"Chiyoda no mori (Chiyoda's forest)," reforestation in Kamaishi, Iwate Prefecture as part of reconstruction assistance for earthquake-stricken areas
The report on this activity is posted on the website of Green Wave launched by the UN Secretariat of the Convention on Biological Diversity.
Purchase of CO2 sequestration credit. (We purchase 19.00 t-CO2 every year from FY 2015.)



We will continue with the efforts above while referring to the 20 Aichi targets adopted to halt the decline in biodiversity at COP10.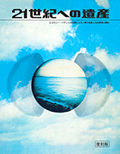 Society has become increasingly interested in CSR (Corporate Social Responsibility). Very early in its history, Chiyoda Corporation realized that its corporate activities serve as an effective means of fulfilling its obligations to society. Since its foundation in 1948, Chiyoda Corporation's founder, Akiyoshi Tamaki, stated from the beginning that "corporations traditionally contribute to society by improving people's standard of living by providing them with services and property. However, we are now at a point where corporations have become a permanent fixture in society, and as their role in and influence on society increase, the more socially responsible they are expected to be. If corporations do not contribute to the welfare of society as expected, or have its trust, their very existence is at risk."
In 1972, Chiyoda issued a booklet entitled Legacy for the 21st Century (Japanese Only) that described the need for harmony between the advancement of humankind and conservation of the natural environment. The booklet declared that Chiyoda would always work to develop technologies that help solve problems involving energy and the environment. This spirit is passed on to the new generation of Chiyoda people so that our DNA remains the nucleus of all our technologies.