The Chiyoda Tackle human resource development for customers by making full use of the knowledge and expertise gained through the engineering business.
Developing the Next Generation of Human Capital
Providing Internships and Lecturing at Universities






In the engineering industry, people are the most valuable capital. If we are to heighten our international competitiveness and realize innovations in technology in order to resolve issues, it is essential to find and foster younger engineers. It is our mission to convey the appeal of engineering to the younger generation that will be leaders in the industry of the future.
The Chiyoda Group has mainly tried to reach university and graduate school students of science and technology in Japan and overseas. We have collaborated with universities to offer a variety of programs, and we have taken active steps to promote exchanges between students and the engineering industry as well as to foster the development of human capital from an early stage.
At the Chiyoda Group, we intend to continue establishing collaborative programs of various kinds with universities to communicate the appeal of engineering and contribute to raising the industry's level of recognition as well as to developing the next generation of human capital.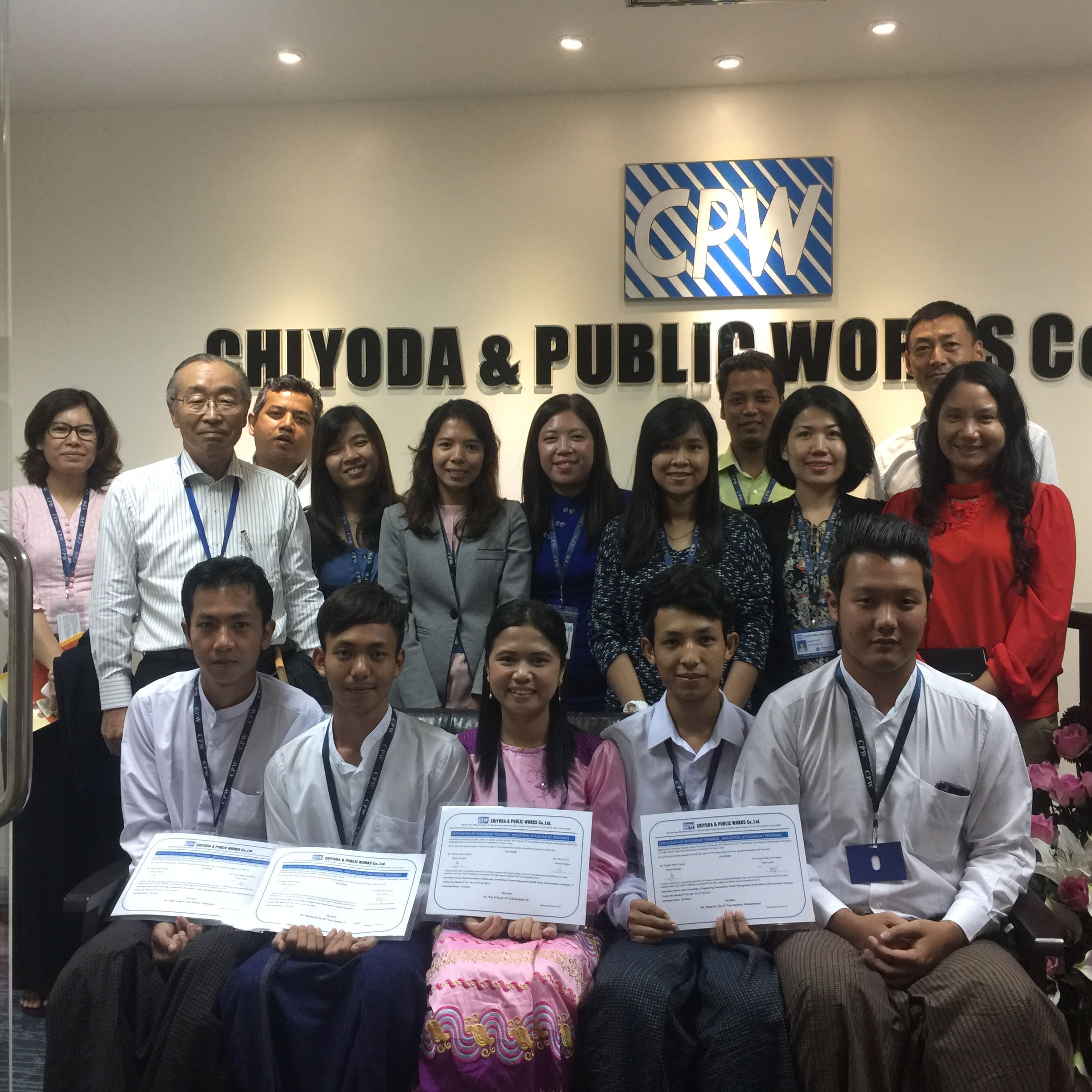 Example of FY2017 Initiative
Company
Activity

Chiyoda Corporation

・'Lectures on Project Management' held annually at Yokohama National University and Kyushu University
・52 people accepted to internship program

Chiyoda System Technologies Corporation

・Six people accepted to the internship program
・One-day internships held


Chiyoda Philippines Corporation

・On-the-job training held for 22 engineering students at 19 local universities
・Lectures held for chemical engineering students at Adamson University and University of the Philippines

Chiyoda & Public Works
Co., Ltd.

・Five students attending universities of technology in Yangon accepted as interns
Deployment of international client training







In addition to carrying out many international projects, the Chiyoda Group also concentrates on developing human resources in those countries.
Starting with the acceptance of trainees from the Kingdom of Saudi Arabia in 1976, followed by training including on-site technical education in the Federal Republic of Nigeria in 1978, collaborative training with external organizations has been in practice since 1982.
The training offered to foreign clients is highly esteemed both domestically and overseas. The United Arab Emirates joined in 2010, and the State of Qatar joined in 2012, while the number of countries participating in training continues to grow, including the Kingdom of Saudi Arabia, the Republic of Korea, the Republic of Mozambique and the Islamic Republic of Iran. The training provided to foreign clients can be conducted both in Japan and by dispatching lecturers abroad.
The number of participants in these programs last year was 85. The training provided in Japan also includes the opportunity to experience Japanese culture.
Thus, through engineering training and cultural exchange, we collaborate with countries where plants are constructed to help create a basis for the innovation of their industries and technologies as well as develop their human resources.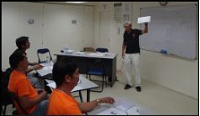 Memorandum of Understanding Concluded with National Enterprise of Hydrocarbons (ENH) in the Republic of Mozambique






Making effective use of an abundant record of achievements on LNG and other types of plant construction, Chiyoda has been providing technical training to engineers from around the world now numbering in the hundreds. As part of this program, we concluded a Memorandum of Understanding with the Mozambique National Enterprise of Hydrocarbons (ENH) for the purpose of supporting human capital development in the Republic of Mozambique. We will vitalize our global partnerships and contribute to the further sustainable development of other countries in order to bring about a sustainable society.